The highly talented vocalist and guitarist of Alabama Shakes, Brittany Howard! Know about her difficult childhood, glorious career, and her left eye retinoblastoma and vision loss!
Brittany Howard is an American musician who got fame as the main vocalist and guitarist of the American rock bands Alabama Shakes and Thunderbitch. She sings and plays Americana, blues rock, garage rock, roots rock, and soul genre music.
About Brittany Howard
Born in Athens, Alabama to a white mother (Christi Carter) and an African-American father (used car salesman), she learned to write poetry and also play the piano from her older sister Jamie.
She is currently 30 years old being born on 2 October 1988. The family lived in a junkyard after their house was gutted. Brittany's mother had a huge collection of Elvis Presley's records. Brittany lost her sister to retinal cancer in 1998. Her father deserted the family soon after this incident.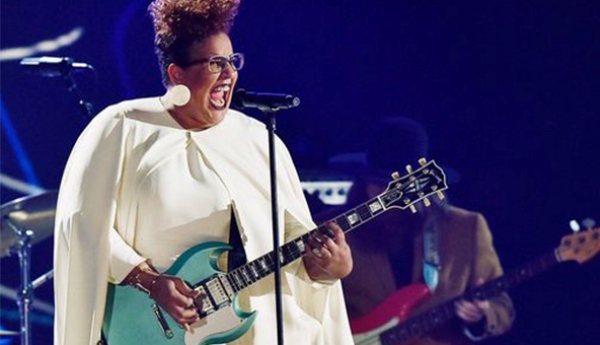 Brittany's schooling and life after that
Brittany Howard attended East Limestone High School and started learning guitar when she was 13 years old. Zac Cockrell the band's bassist was her schoolmate.
Brittany Howard started work with the US Postal Service and continued till she jumped full-fledged into music. Brittany, Zac, and drummer Steve Johnson started with playing covers and some original songs. Guitarist Heath Fogg joined in and the band started performing at bars and also released their first album Boys and Girls with ATO Records in 2012. The album was met with critical appreciation and also won numerous award nominations including Grammy.
Their second album Sound and Color was released in April 2015. It was number one on the Billboard 200 chart. The band also performed on multiple shows on TV. Brittany was featured in musical medleys.
She won numerous other prestigious awards and also got opportunities to perform at coveted programs. Brittany also became the lead singer of the band Thunderbitch which was formed in Nashville in the year 2012. Their debut album was out in 2015.
Brittany went on to become the main singer of another band called Bermuda Triangle with Jesse Lafser and Becca Mancari, formed in Nashville again in 2017.
You may like to read Cristina Greeven Cuomo, Chris Cuomo's wife recently launched glossy Hamptons magazine! She is again doing what she does best!
Brittany's retinoblastoma
This young girl has faced a lot of hurdles in her life right from childhood. Are the readers aware that Brittany is totally blind in the one eye? She had retinoblastoma of the left eye. Talking about it, Brittany had said in an interview:
"I was also born with retinoblastoma. But they caught mine in time 'cause it was years later. And I was fine. But it's left me, like, blind in one eye."
She elaborated:
"It's like – I'm not a doctor. I'll do the best I can here. But it's like having little tiny tumors inside of your eye. And so what they have to do is freeze them with a laser, which can scar your retina, you know, depending on where those tumors are."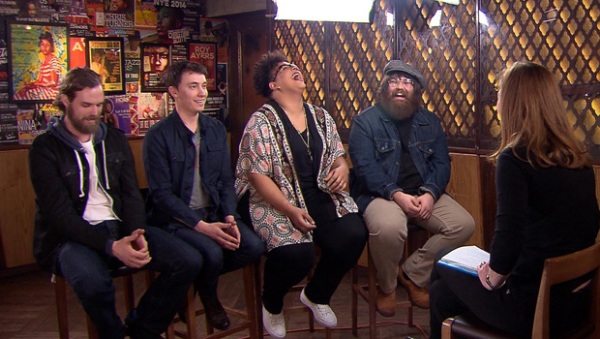 She added:
"Because of the location of it, it scarred my retina. So my vision in my left eye isn't, you know, 100 percent. I'd say I could probably see about 10 percent out of it. And my sister had the same thing, and I was fortunate enough that the tumors didn't grow back. And I've been, you know – I go every year, but I'm absolutely 100 percent fine, you know?"
Also read Mel B suffers a sudden vision loss in her right eye and is rushed to hospital!
What is retinoblastoma?
It is an eye cancer common in young children. It starts from the retina (back part of the eye). Children might survive cancer with early treatment but they mostly lose their vision.
The situation may be worse if both eyes are affected. It has a genetic origin and hence can be seen in families. The affected child may complain of diminished vision, red eye, squint, and abnormal pupil.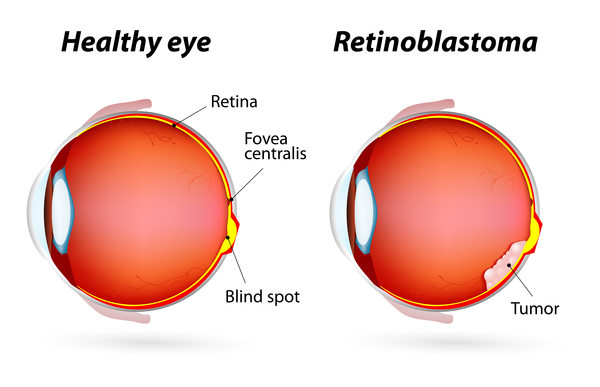 An eye examination, especially under anesthesia, can pick up the disease. Further imaging studies might be necessary for confirmation. Children affected depending on the severity may require eye removal, chemotherapy, and radiation.
Laser and cryotherapy are been increasingly used with favorable results. Its survival rate is good (95-98%) and nine out of ten children with the disease survive.