Are Hilaria Baldwin and Alec Baldwin ready to have more kids? "So, time will tell"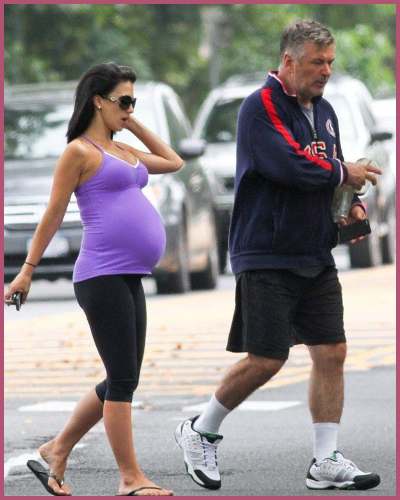 Hilaria Baldwin and her husband Alec Baldwin are parents to seven so far
Alec, on the other hand, is also a dad to Ireland Baldwin, whom he shared with ex-wife Kim Basinger
The yoga instructor recently gave a sneak peek at their hurdling life after the seventh born
---
Will Hilaria Baldwin and Alec Baldwin expand their family?
Hilaria Baldwin, 38, and her actor hubby, 64, have recently welcomed their seventh child together last month. The beautiful couple is blessed with a daughter Ilaria Catalina Irena weighing 6 lbs and 13 oz on September 22, 2022.
In a recent interview with Us Weekly, the Boston-born yoga instructor said that the couple is now 'done' expanding their family.
She stated,
"I would have said before [that I'm] definitely done,"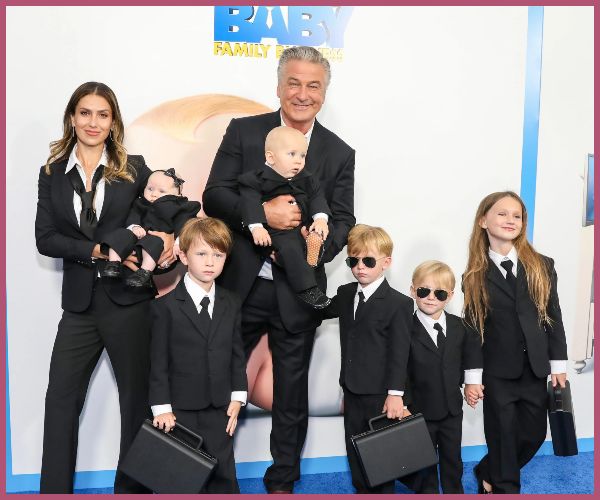 Hilaria then added,
"Seven kids in, I feel like I am, but it's Alec and me — so, time will tell!"
Well, Hilaria and her husband Alec Baldwin presently living a blissful conjugal life with their seven children. Alec, on the other hand, is also a dad to Ireland Baldwin, 26, whom he shared with ex-wife Kim Basinger.
Similarly, Hilaria and Alex are parents to sons Eduardo "Edu" Pao Lucas, 2, Romeo Alejandro Davis, 4, Leonardo Angel Charles, 6, and Rafael Thomas, 7. The couple has welcomed daughters Carmen Gabriela, 9, Maria Lucia Victoria, 18, and newborn Ilaria Catalina Irena.
Also read Hilaria Baldwin Calls Out Haters Who Made Fun of Her Big Family!
How is the Baldwin family's life after the seventh born?
The mom-to-seven also expresses her gratitude for her children. While speaking about Ilaria's arrival, she confessed that things haven't changed much with the busy Baldwin family.
She explained,
"I have to say that once I passed three kids, I just embraced the chaos,"

"We have a wild and super fun house. Always something going on."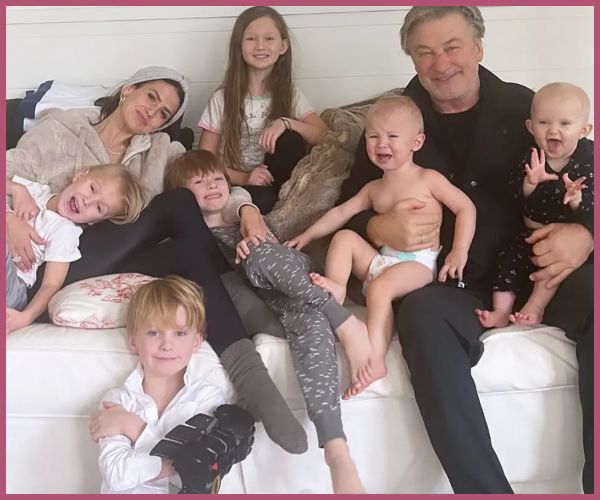 Well, Hilaria also previously admitted it wouldn't be always easy and have challenges. Months ago she shared a selfie of her with children Eduardo and Lucia in an IG story alongside a message.
The message reads,
"I am trying to balance new mom again, with breastfeeding, healing, and hustling to make sure all my children feel that I am there to be the best mama I can be,"

"Am I getting it right? Def not all the time. Mama Guilt? Obviously."
Also, during a Monday interview, she said,
"It doesn't matter if you have one kid or a million, I think many parents feel like we are never enough,"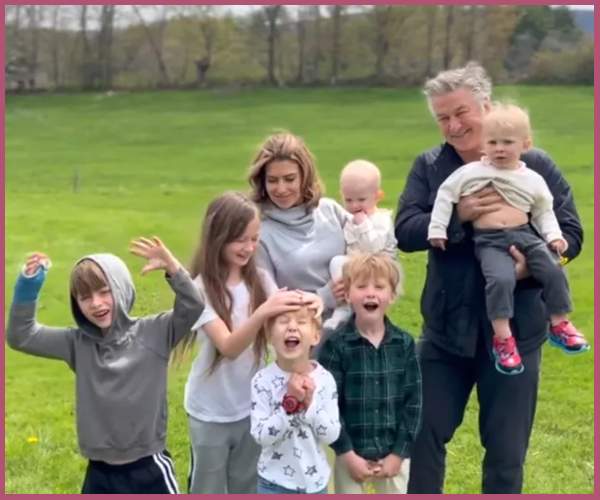 Also read Alec Baldwin and Hilaria Baldwin's son Rafael Baldwin, 6, hospitalized; Breaks Arms
Adding to that Baldwin said she is "trying to lean into self-compassion" and remind herself that she is "only one person trying her best."
Similarly, she acknowledged when it comes to balancing "nightly homework" she doesn't get it right all the time from the oldest two, "play" time with the middle ones, and "breast-feeding the youngest" kids.
However, she is presently trying to "be truly present for each" child these days.
What is Hilaria Baldwin best known for?
Hilaria Baldwin is a Spanish-American actress, yoga instructor, author, and comedian who is best known for her role in 'Blind' in 2017, 'Nightcap' in 2016, and 'Extra' in 1994.
She is also well known for being the second wife of American actor and comedian Alec Baldwin. See more…