Hilaria Baldwin expecting her fifth child with husband Alec Baldwin!
Alec Baldwin is happy. It is his fifth child with wife Hilaria Baldwin. Yes, it is true. Hilaria is pregnant the fifth time and she has been flaunting her baby bump around for everyone to see and know.
Hilaria Baldwin and her fifth pregnancy
The wife of Alec Baldwin, Hilaria Baldwin is expecting. It is the couple's fifth baby together. They had made the announcement of this pregnancy in April 2020. At that time, Hilaria had uploaded a video of her baby-to-be's heartbeat on her Instagram. She captioned it:
"Sound up. I'll let the baby do the talking because I don't have the words to express how this sound makes us feel,"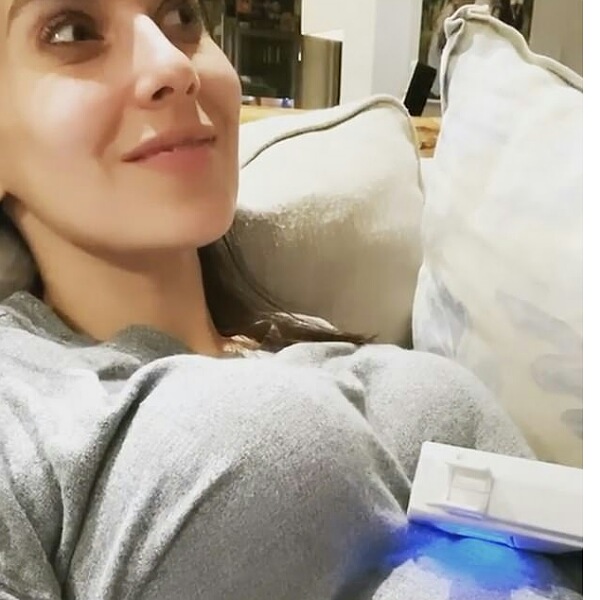 She added:
"Just got the great news that all is well and all is healthy with this little munchkin. I wanted to share this with you. Here we go again."
The relationship of the couple and their children
Actor Alec and American-Spanish author, Hilaria and began dating in August 2011. And in August the Same year, they moved to Greenwich Village. In April 2012, Alec proposed to her and on 30 June, they exchanged wedding vows in New York City at St. Patrick's Old Cathedral. They have 4 children together: four children together, daughter Carmen (born 23 August 2013), and sons Rafael (born 17 June 2015), Leonardo Angel Charles (born in September 2016), and Romeo Alejandro David (born in May 2018).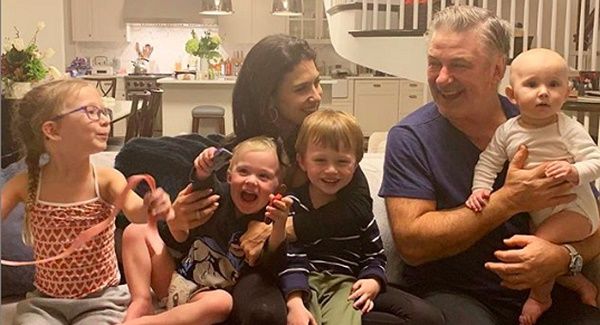 Prior to this pregnancy, she suffered two miscarriages in one year and was devastated. In November 2019 during the second loss, she posted on her Instagram:
"We are so lucky with our four healthy babies — and we will never lose sight of this,"

"I told Carmen and took this so I could send it to Alec. I guess this is a good way to share it with you too. And I told her that this baby isn't going to come after all … but we will try very hard to give her a little sister another time."
And this April,  she had also revealed:
"I actually then started taking tests every other day, even though I knew it wouldn't be positive yet. About 10 days after I thought I got pregnant, it turned positive and I was like, 'OK, there you go.'"
Past relationship of Alec Baldwin
Alec,  62 was previously married to actress Kim Basinger. The two met in 1990 on the set of the movie The Marrying Man. They started a relationship and wed in 1993. Their daughter Ireland was born in 1995. All seemed well for the next few years. But marital conflicts came up and the couple separated in 2000. The court finalized their divorce in 2002.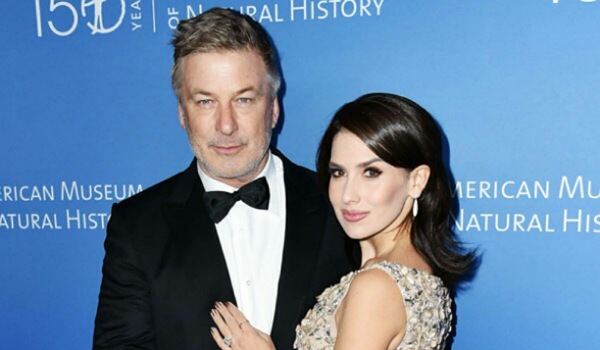 He struggled for seven years to get access to his daughter Ireland. Kim would not allow him to see Ireland,even though the court had given him visitation rights to be with his daughter. He wrote a book on his struggles and has called it Parent alienation syndrome. He spent over $ 1.5 million in this and was, disgusted with the behavior of lawyers and psychologists in the whole matter.
Short bio on Hilaria Baldwin
Hilaria Baldwin is a Spanish-American actress, yoga instructor, author, and comedian who is best known for her role in 'Blind' in 2017, 'Nightcap' in 2016, and 'Extra' in 1994. She is also well known for being the second wife of American actor and comedian Alec Baldwin. More info… 
Source: US magazine, Wikipedia