Hilaria Baldwin reveals that her husband Alec Baldwin had not kissed her until 6 weeks after they started dating!
Nowadays, kissing starts even before a couple starts actually dating. A kiss may herald the onset of a relationship. It is nice to know about older couples who never shared a kiss until the time that their relationship advanced enough. Alec Baldwin and wife Hilaria Baldwin is one such couple who waited for sometime after dating to share a kiss with each other. Hilaria Baldwin revealed recently that Alec took six weeks of dating time to kiss her for the first time!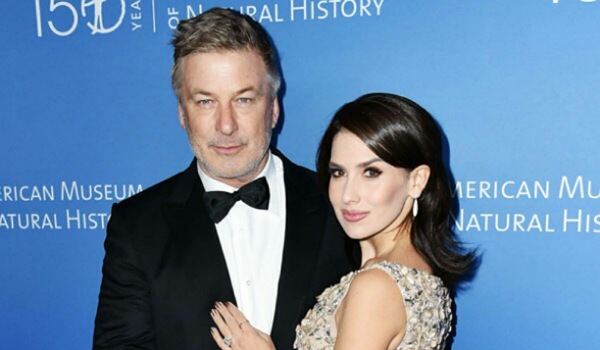 Hilaria Baldwin talks of her courtship period
Hilaria Baldwin, 36 and her husband Alec Baldwin, 61 were on the show of Ellen DeGeneres. At that time, Hilaria spoke about the couple's courtship period. Hilaria posed a question to the audience:
"Do you guys know that he shook my hand for six weeks and didn't kiss me when we met?"
As she spilled the beans, Alec intervened and said:
"You shouldn't tell them that!"
But she continued:
"He would tell me all these things, like 'I'm going to marry you. I'm going to spend the rest of my life with you. We're going to have a ton of kids,' and then he would shake my hand at the end of the night,"

"Hey, look, it worked!"
The couple also allowed the audience to ask them questions on their personal life. And one of the bold attendee in the studio asked them as to how they could find time for sex with so many children in the house. The couple has four kids. To this, Hilaria promptly answered:
"You just gotta find time, and you have to make it a priority because people have needs,"
The couple's relationship timeline
In August 2011, Alec started a relationship with Hilaria Thomas from Manhattan. They moved in together to a home in Greenwich Village. In April 2012, Alec proposed to her and she said Yes. The same year on 30 June, the couple walked down the aisle together at St. Patrick's Old Cathedral located in New York City. On 23 August 2013, their first child daughter Carmen was born.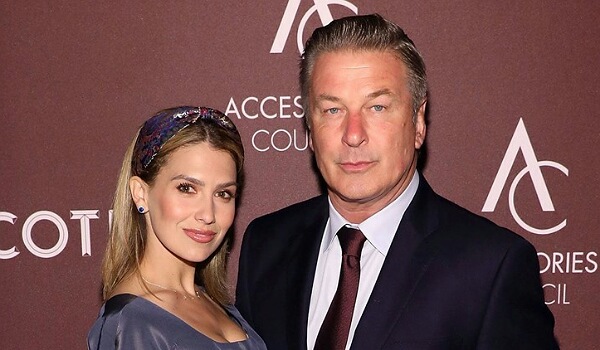 Almost two years later on 17 June 2015 arrived their son Rafael. The couple welcomed son Leonardo Angel Charles in September 2016 and Romeo Alejandro David in May 2018. Hilaria suffered two miscarriages last year.
Alec Baldwin's previous marriage and daughter
Earlier, Alec was married to Kim Basinger whom he started dating in 1990. They wed in 1993 and in 1995, their daughter Ireland was born. However, they separated in 2000 and the court finalized their divorce in 2002.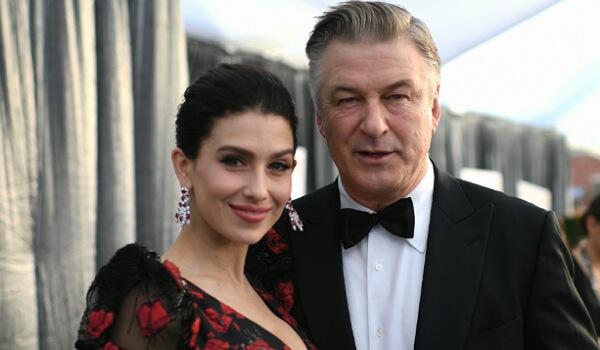 But Alec suffered for seven years since Kim did not allow him access to their daughter Ireland. Despite court orders to allow Alec visitation rights, Kim would not allow him to see their daughter. She used to block telephone conversation of Alec with Ireland. Alec was deeply hurt by this separation and called it 'parent alienation syndrome'. He spent a lot of money and career time in an attempt to meet his daughter. He even contemplated suicide at that time and said later:
"I spoke to a lot of professionals, who helped me. If I committed suicide, [Kim Basinger] would have considered that a victory. Destroying me was their avowed goal."
Short bio on Hilaria Baldwin
Hilaria Baldwin is a Spanish-American actress, yoga instructor, author, and comedian who is best known for her role in 'Blind' in 2017, 'Nightcap' in 2016, and 'Extra' in 1994. She is also well known for being the second wife of American actor and comedian Alec Baldwin. More info… 
Source: Page Six, Wikipedia