Hilaria is down with a bad pneumonia post-partum! Know about the health of her newborn child and other kids!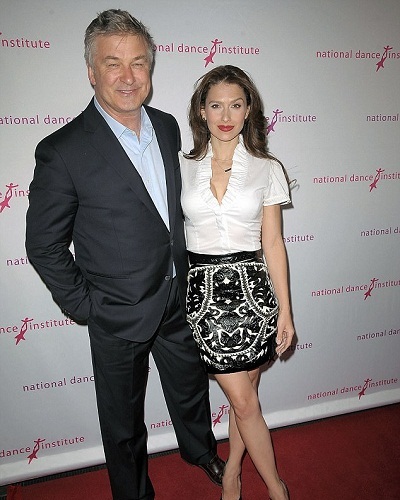 It has been the days of peaks and troughs for the Baldwin family!
Alec and his wife Hilaria Baldwin have been happy with the delivery of their newborn son Romeo but this was soon followed by the diagnosis of pneumonia in mother Hilaria.
---
Hilaria is down with pneumonia
After the good news of their son's arrival which Hilaria had shared with her fans on social media, a week later there was this post on her Instagram which did not provide a good feeling.
Hilaria had put up a picture of herself holding and cuddling her newborn child. She captioned the picture to give her fans an update on her health.
She wrote:
"It's been quite an adventurous week with highs and lows … Romeo was born last Thursday and is a complete joy … however, I was also diagnosed with pneumonia,"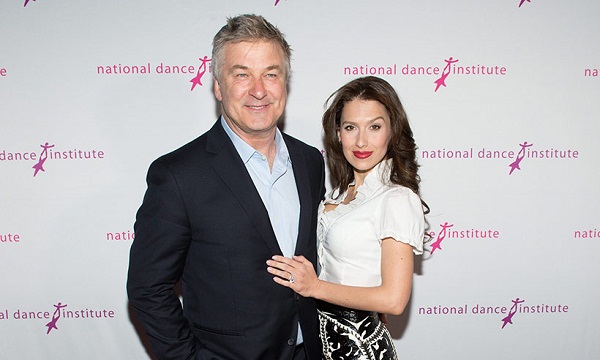 Hilaria's troubles did not end there. Her whole family of little kids was affected by some kind of infection or the other. Her daughter Carmen who is 4.5 years old now developed an eye infection.
Similarly, her son Leonardo who is 20 months old now also had flu. Her second son Rafael who will turn 3 next month also had cold and flu-like symptoms.
With the whole family wrapped in such a bad phase of infection, one can imagine how disappointed and low Hilaria may be feeling.
Hilaria continued in her post:
"Rafa and Leo with the flu, Carmen came home from school with pink eye. Tumultuous to say the least, and, for a family that rarely gets sick, definitely a foreign experience," 
She added:
"We are all on the mend, and fortunately, so far, Romeo is super healthy."
She concluded her post by saying:
"I'm looking forward to renewed health for my family, and one day, to look back and have a little laugh. #WeGotThis2018,"
Alec Baldwin and his show
Hope that papa Alec is okay and sans all these infections.
Alec was seen live on TV in the show LIVE with Kelly and Ryan and talked about his new life as the father of four. He said on the show:
"We just had a baby a week ago today. We have four kids, I have my daughter Ireland who's 22, but we have four kids," 
Kelly Ripa and Ryan Seacrest joked about Alec having a kid every year to which the 60-year-old agreed and said:
"We had four children in 4½ years, yeah."
He laughingly continued to state:
"In my house that's the joke, 'Oh, don't sit under the sofa, there might be a baby under that cushion,' " 
Romeo's arrival
Their 4th child together Romeo was born a week back and the couple announced his arrival on social media. Hilaria had put up a picture of herself with Romeo from her hospital bed which she captioned as:
"He's here! He's perfect! 8lbs 2oz #wegotthis2018."
Then a few days later put up a post revealing the little one's face from the front and captioned it thus:
The couple has been regularly posting his pictures and recently their daughter graduated pre-school and her snap with her father was also uploaded on social media.