Hilary Duff on a Double Date with her husband and ex-boyfriend! Let's Know More About the Friendly Exes Group Date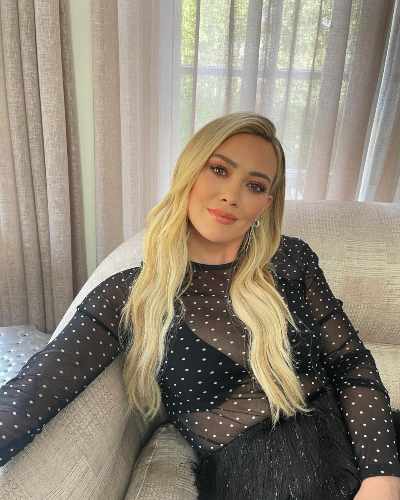 Hilary Duff is an American actress and pop singer
She is presently married to a fellow singer Matthew Koma
Over the weekend, she went on a group date with her ex Joel Madden and their respective spouses
---
The actress Hilary Duff, 34, and her ex-boyfriend Joel Madden, 42 were spotted together on a group date night with their respective spouses.
It's been a while since the two exes parted their ways. Although, Duff has occasionally spoken about Madden and her romance with him in the past also.
The exes prove that love lost doesn't mean the friendship is also lost. They have been keeping a friendly relationship.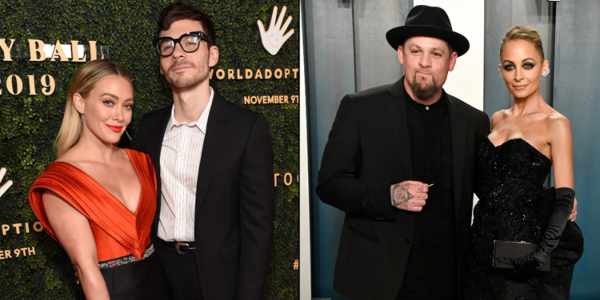 Madden was her young age sweetheart of two-and-a-half years. She started dating him at the age of 16. However, their relationship didn't long last, and split up in 2006.
Afterward, Madden began dating his now-wife Nicole Richie. Similarly, Duff is presently married to singer Matthew Koma.
Also read "Matthew Koma and Hilary Duff became parents again!"
Group Date Night along with Ex
On Sunday, February 6, The Younger actress, Duff, and her husband Matthew went to dinner at Scratch/Bar & Kitchen in Los Angeles over the weekend.
The couple was also joined by Duff's exes rapper Joel Madden and his wife Nicole Richie and other two couples Josh Abraham and his wife, Fall Out Boy bassist Pete Wentz and his girlfriend.
Music Group founder Abraham shared snaps from the group's fun night via his Instagram story. In the posts, both Duff and Richie stand side by side alongside their husbands hugging them from behind.
Further, Abraham also posted another picture with the boys group Koma, Madden, and Wentz and captioning,
"New band alert"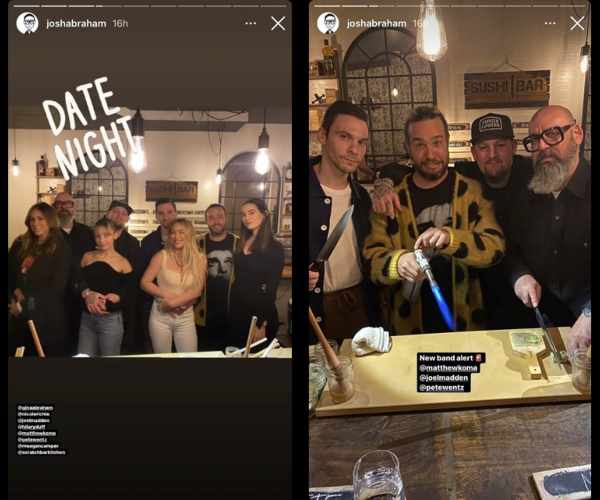 Also read "Hilary Duff and Matthew Koma secretly married? Fans asked, "Did you get married? Mazel tov""
Hilary Duff and Joel Madden's relationship history
Hilary dated Joel in her teens from age 16 to 19. At that time, Madden was 25. While speaking with Cosmopolitan magazine in 2015, she hinted that she lost her virginity to Madden.
She said,
"I had a 26-year-old boyfriend. So everyone can make their own assumptions about what I was doing."
The pair separated after dating for 2.5 years. The following year of their break-up, Madden told People Magazine,
"Every girl I've ever dated I have respect for, and I always try to leave them on good terms. I don't see the necessity to be friends with anyone you've dated but definitely out of respect of the time, you have to be kind of respectful and that's what I try to do."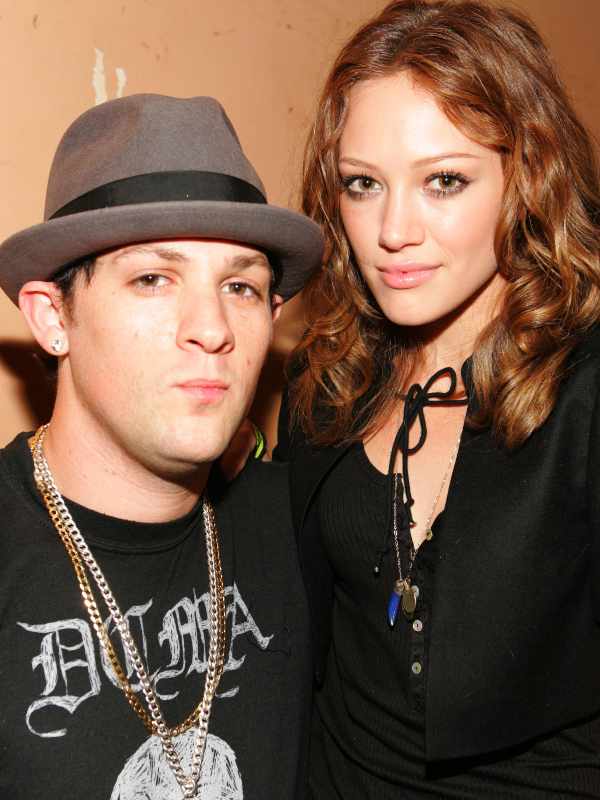 It was also rumored that several songs of Duff's 2007 album including 'Dignity' were referencing her split from Madden and his relationship with Richie.
In 2016, During a podcast interview on "The Love Bomb", Duff said of the relationship,
"It was so all-encompassing. It was so intense. It was my life. It was like every minute of my day. It was pretty major."
Also read "Hilary Duff welcomes a daughter with her current boyfriend Matthew Koma!"
Short bio on Hilary Duff
Hilary Duff is an American actress and pop singer. She is famous for the bubby Disney Channel's Lizzie McGuire on the series Lizzie McGuire from 2001 to 2004. See more…