Hilary Duff and Matthew Koma secretly married? Fans asked, "Did you get married? Mazel tov"
The former Disney star, Hilary Duff, is way past her Disney times. It has been more a decade and a half since Lizzie Mcguire aired on Disney. Since then we have witness Hillary Duff mature throughout the years, fall in and out of love and even have kids of her own.
It is such a treat to see our beloved child actress grow in her life and career. The 32-year-old actress is like any normal person out there has her own share of romance and while she had to fall out of some of it, she right now is on to a new romance.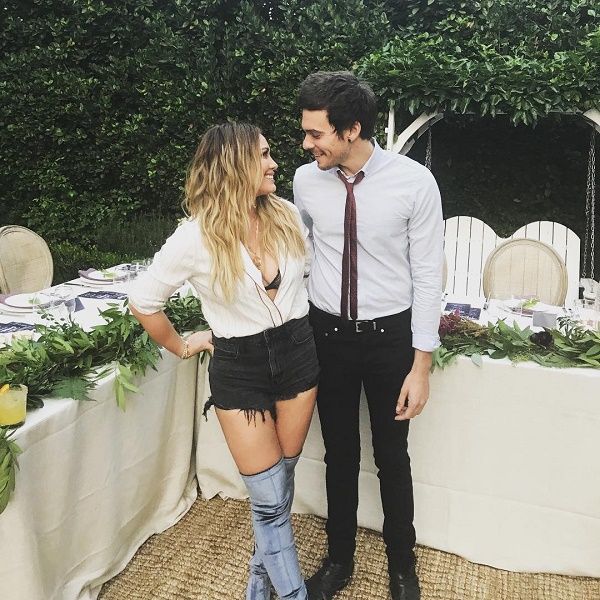 Duff is currently dating singer-songwriter Matthew Koma. The two started dating since January of 2017. Matthew apparently threw a "wife" at Hilary Duff's black and white shot. So is that a subtle hint from Matthew that the two are marrying?
Also, read about Singer Rihanna confirms that she is dating billionaire Hassan Jameel!
Are the two married? Everyone's confused!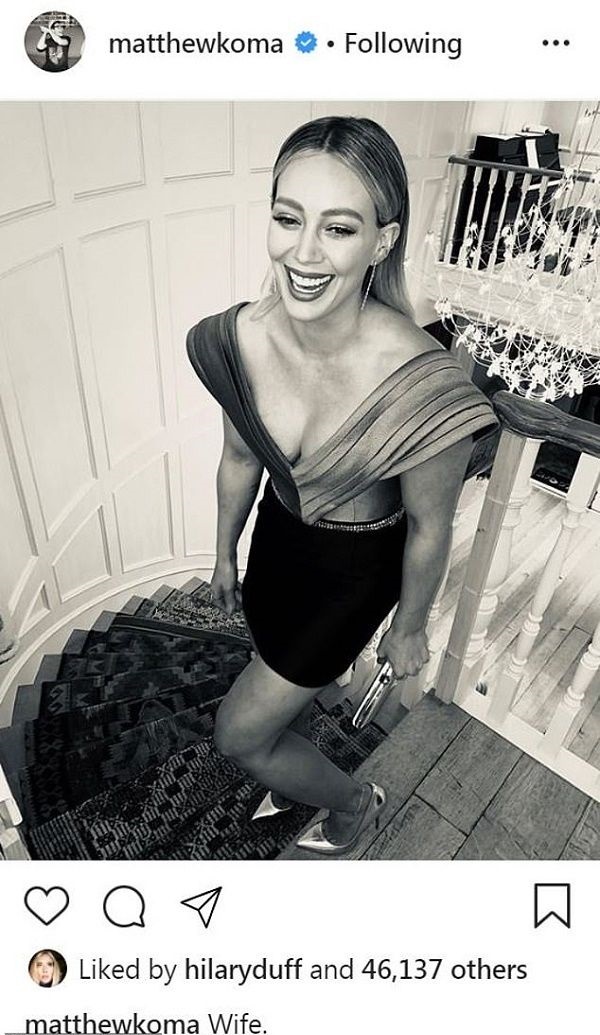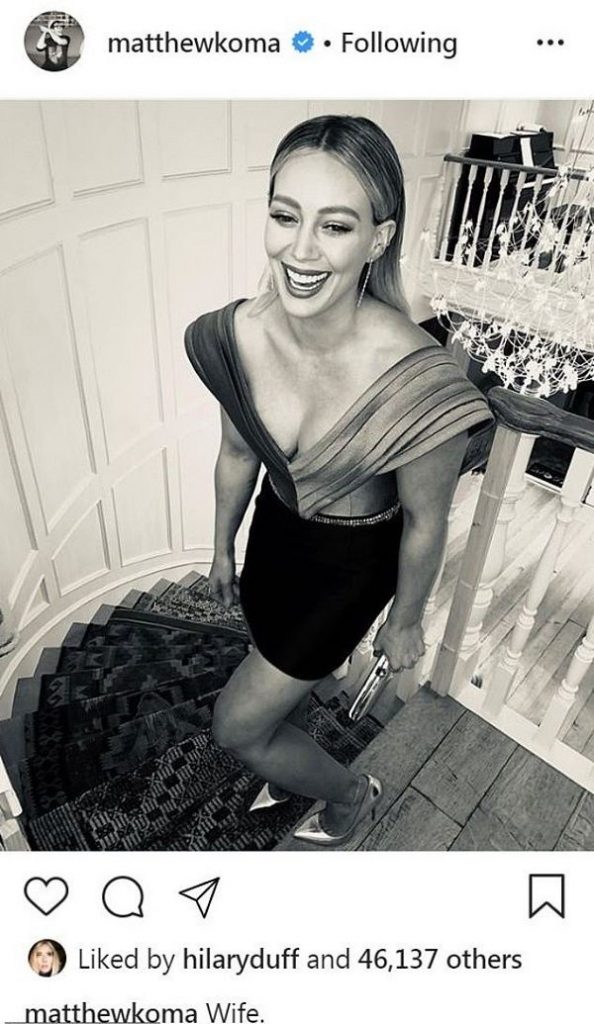 The "wife" caption did more than just made us go aww, it confused everyone as to whether two married or not. The two wore some fancy looking outfits for their date night, they truly looked dressed to impress.
And with the beautiful picture of Hilary Duff and followed by an admiring caption it was picturesque. However, are the two married? No, the two sweethearts are not married yet and that "wife" might just be a head up to their actual wedding.
It sure confused a lot of the fans as one fan commented,
"Did you get married? Mazel tov"
No, it's not clarified by any party, however, a rep for the couple quickly cleared saying the two aren't married yet but are excited to take the plunge. What that wife meant is not cleared but we can always hope and speculate for the good news cause it doesn't harm anyone does it?
It might be their way of hinting us about their marriage or just an innocent admiration of his love. However, it is not very unlikely of the two to get married in the near future.
The two have been dating for more 2 years now and even share a child together, daughter Banks Violet Bair. Duff and Koma are still together and are engaged so it is only a matter of time till they marry so could the "wife" could have hidden message? Who knows but regardless we will be anticipating and hoping for any good news the two will relay.
Also, read about Who is the current boyfriend of model Katie Price? Is she simultaneously dating Kris Boyson as well as Charles Drury?
Hillary and Matthew: Relationship goal!
One look at either of Hillary or Matthew's Instagram account and we can see how relationship goals these two. The adorable couple is truly a dream, they are not the ones to shy away from complimenting and joking about each other which just makes it up for a perfect match.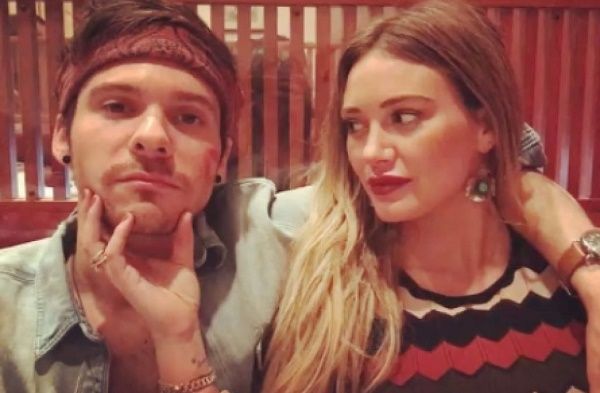 Duff and Koma first met in 2015 while working together and started having an on and off relationship until their third try as a couple. Hillary said to The Talk,
"Timing is such a big deal . . . third time's a charm!I think that you have history and a past with someone and love, and just because it doesn't work out the first time, the second time, as long as there's not too much damage done, then it can always work out again."
The two have a beautiful daughter and are engaged wish them happiness for their upcoming future.
Also, read about The bisexual Bella Thorne makes it Instagram official that she has a new girlfriend! Is she still dating boyfriend Benjamin Mascolo?
Short Bio on Hilary Duff
She is an American actress and pop singer. She is famous for the bubbly Disney Channel's Lizzie McGuire on the series Lizzie McGuire from 2001 to 2004. Hilary Duff was born on September 28, 1987, in Houston, Texas, United States. Her nationality is American and ethnicity is mixed(German, English, Scottish, Scots-Irish/Northern Irish, Welsh, French). See more Bio…
Sources: popsugar, eonline, Wikipedia