Hillary Duff and her boyfriend Matthew Koma in trouble because of their neighbors! Says, "My neighbor smokes cigarettes and weed all night long. My apartment reeks."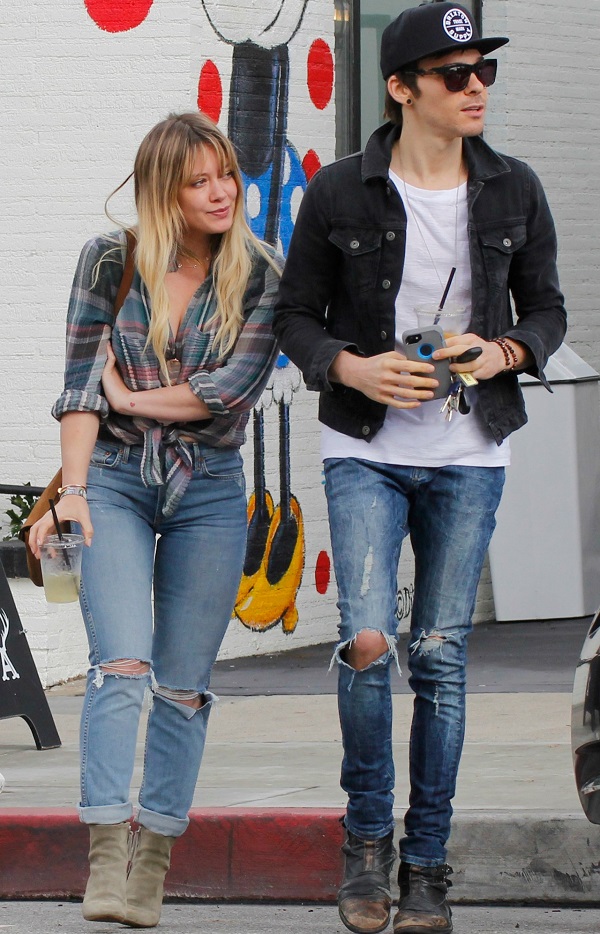 Matthew Koma and his girlfriend, Hillary Duff live together in New York. Recently the reports are that there were some differences between Matthew and their neighbors and the fight turned so big that they became physical as well.
Hillary's neighbor then allegedly reported to the New York Police Department where he accused Matthew of hitting him on the head. They had a feud because of chain-smoking. While Hilary has a different take on the feud, she said,
"there was no altercation whatsoever."
She adds,
"Koma went over today and asked politely yet again for [the neighbor] to take his smoking outside so as not to impact others."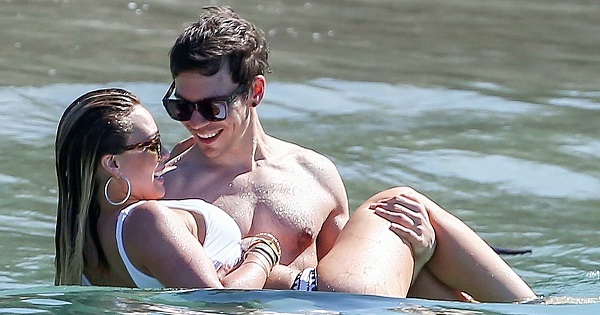 Also read Ex-Husband of Hilary Duff, Mike Comrie Rape Charges has been Dropped! Check out the reason and Details!!
Lizzie McGuire actress, Hilary alleged her neighbors of smoking 'cigarettes and weed all night long, apartment reeks, excessive secondhand smoke, late night noise, garbage in the hallways, and an overall hazardous living environment for over a month.'
The source added,
"She tried numerous times in polite ways to handle this situation including countless sessions with the landlords of the building. As every mother knows, protecting your kid has to come first and foremost and that is her primary goal. She reached a breaking point after a 15 hour work day and yet another sleepless night."
Also read The affair between Hillary Duff and Matthew Koma has now ended causing a halt in their relation
In her video which she posted, she seems very irritated and helpless because of her neighbors. In the video, she is seen saying,
"Calling all New Yorkers with a–hole neighbors. Really open to any advice you have. My neighbor smokes cigarettes and weed all night long. My apartment reeks. Seriously, what do I do?

We know your parents pay your rent. We know you've never worked a day in your life. Must be nice. Have some respect for your neighbors who work hard to live in that building. Don't be a d—, dude. And put your trash down the shoot."
She also complains of not getting proper sleep after coming back from such a tiring work schedule. She could not provide any evidence of marijuana or broken furniture against her neighbor.
Disney star, Hilary shared that whenever she is home, she tries to escape from it and takes her son, Luca also along with her for swimming or outing. She said,
"When I get home for the weekends right now, I make sure to hike right away. Luca and I swim all the time, and he is an avid scooter rider, so I got a scooter, too, which is so embarrassing to be an adult on a scooter, but when I'm with him, it's so much fun. Then we jump on the trampoline; we have a trampoline in the backyard. And his favorite game is tag right now, and he's so fast. His legs are so long, so I'm actually running as fast as I can, and I can still beat him, but it's a good workout."
Short Bio on Hilary Duff
She is an American actress and pop singer. She is famous for the bubbly Disney Channel's Lizzie McGuire on the series Lizzie McGuire from 2001 to 2004. More Bio…