Hoda Kotb Engaged her Boyfriend from six-years, Joel Schiffman; Broke the news during the show
It's time to congratulate the Today co-anchor, Hoda Kotb. She got engaged to her longtime beau Joel Schiffman. She declared the news of her engagement Monday on her show.
Hoda Kotb and Joel Schiffman Engagement
The TODAY co-anchor Hoda Kotb broke the news of her engagement to her co-workers on the Monday show. She revealed that Joel proposed her to be his wife at the beach while they were having a little dinner date.
In the show, she announced the news saying: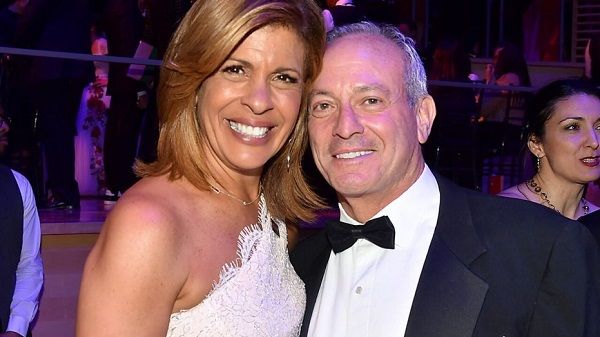 "I have to tell you something that a friend of mine, a friend of ours, asked me to let you guys in on a secret. I'll give you her initials. Her initials are Hoda Kotb, and she's engaged."
After the big revelation, she pulled out her hand from under the desk flaunting her engagement ring. Her news surely gushed all of her co-workers. The pair have been dating for six years.
They are also the parent to their adopted daughters Haley Joy who is two years old and infant, Hope Catherine, who joined their family in April.
While describing the proposal, she said:
"And he was like, 'I have something else I would like to say. He said some beautiful things and then he got down on one knee. He said 'Would you be my wife?"'
However, the couple has yet to reveal the good news to their daughters.
You may also read:- Jennifer Lopez and Alex Rodriguez's extravagant engagement party 
Relationship of Hoda Kotb and Joel Schiffman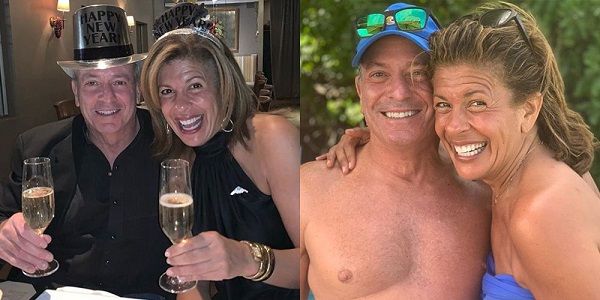 Hoda Kotb has always openly talked about how happy she is with her fiance Joel Schiffman. She met her financer boyfriend at a Wall Street event.
She dated him quietly for years before revealing his name in 2016. At the time, when she moved in with her boyfriend, she gushed while talking about her love life saying:
"I was afraid to tell my own mother that I was moving in with my boyfriend. I was afraid. I don't why! I know it sounds weird – I've been married, it's like whatever. Anyway, it's all happening. Hocus pocus. We're shopping, we're cohabitating. It's a little weird, right?"
Moreover, she also once said that he is the only one who can give her butterflies in her 50's. These days Joel is the person that comes to her mind whenever she hears the word "Love".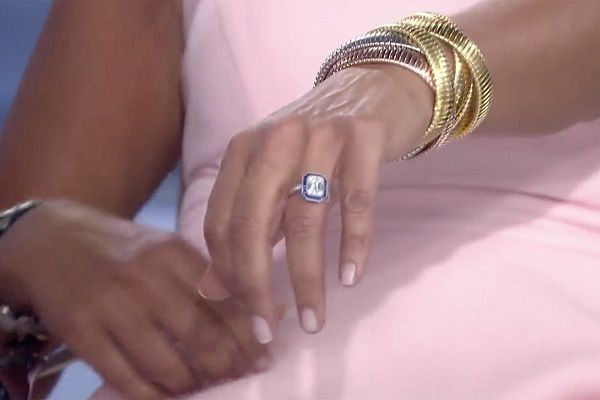 You May Also Read:-Actress Sarah Hyland and her fiance Wells Adams hold engagement party!  
Kotb, who was previously married to Burzis Kanga said that she is very excited to take the next step, yet somehow nervous too. The couple got many good wishes and blessing after the news of their engagement from their friends, family and their followers.
More About Hoda Kotb
Hoda Kotb is an Emmy Award-winning Journalist and television personality. She is also an actress and TV host. She is famous as the co-host of NBC's Today Show. See more bio…
More About Joel Schiffman
Joel Schiffman is an American entrepreneur and financer. Joel is the Chief of U.S. Defined Contribution and Insurance Sales at an investment management company. See more bio…
Source: CNN, PEOPLE