Find Out Why Holly Madison Is Grateful That IVF with Hugh Hefner Didn't Work!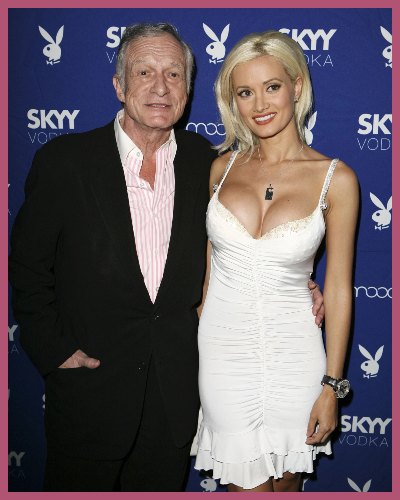 Holly Madison is opening up about her failed IVF with Hugh Hefner.
She said it was not revealed on The Girls Next Door because she didn't want it to be public.
Holly and Hugh dated for nearly 7 years from 2001 to 2008.
---
Holly Madison revealed how it was to be Hugh Hefner's girlfriend
Holly Madison is expressing how trapped she felt in a relationship with Hugh Hefner.
She also claimed that sex with the Playboy magazine founder was gross and made her feel used.
The Playboy model who dated Hugh for merely 7 years said she was scared to leave the Playboy Mansion out of fear of repercussions, and that Hefner had a mountain of revenge porn in his possession.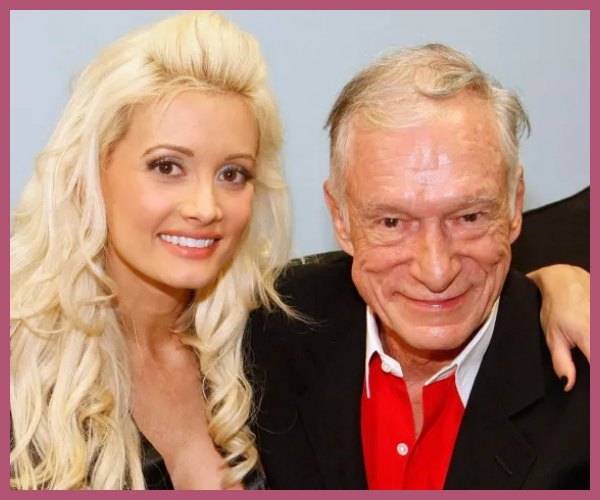 She said:
"When I lived at the mansion, I was afraid to leave. Something that was always lingering in the back of my mind, I think since the very beginning, was that, if I left, there was just this mountain of revenge porn just waiting to come out,"
Madison also revealed that she was extremely thankful that her IVF journey with Hefner was a failure. It was never shown on The Girls Next Door because she didn't want it to be public.
The model said in an interview: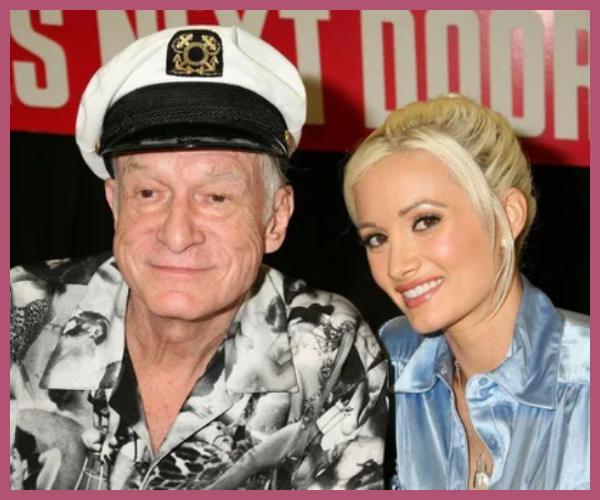 "I didn't really think about including it just because, even when I did go on to have kids, I'm always the one who doesn't want to tell anyone I'm pregnant until after the three-month mark,"
She added:
"I didn't want all that scrutiny on something that may or may not work."
Also, Read Erin Andrews is struggling to get pregnant undergoing seventh IVF!
Madison's relationships after Hefner
The IVF didn't work and her relationship with Hefner too. Talking about their age gap, Hefner was 54 years her senior and already a father of four. In an interview, the model revealed that the IVF was unsuccessful because Hefner was too old.
7 years of being in an open relationship, Madison, Hef's No. 1 Girl split from him in 2008. She then married her now ex-husband Pasquale Rotella and went on to have two children with him.
The couple married in 2013 but divorced in 2019.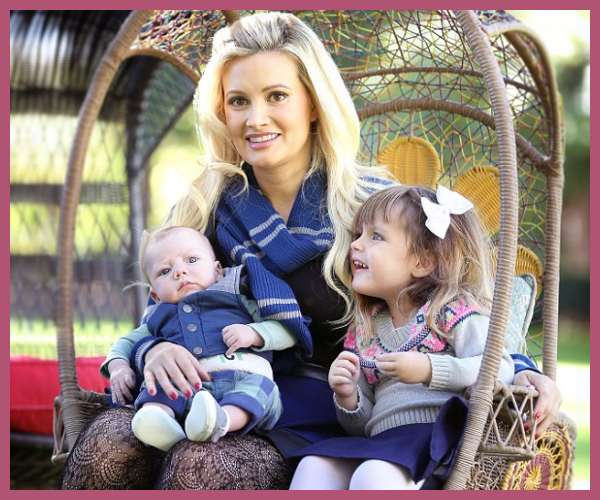 After just a few months of her divorce, she went on to date Ghost Adventures lead Zak Bagans. After dating for nearly two years, they called it quits in February 2021.
Despite breaking up, the former couple is still friends and Holly even attended Zak's birthday celebrations in April 2021. She even posted a picture of him with a cake to wish him that day.
Hefner, on the other hand, married Crystal Harris but died in 2017 at the age of 91.
Talking about her failed relationship with Hef, and how much she adores her children, Rainbow,9, and Forest,6, Holly said:
"Obviously looking back I'm so glad it didn't work 'cause I went on to have the kids of my dreams,"
Also, Read Hugh Hefner's Most Controversial Moments And His Publicized Lifestyle