8 Hollywood actresses who hid their Pregnancies on screen!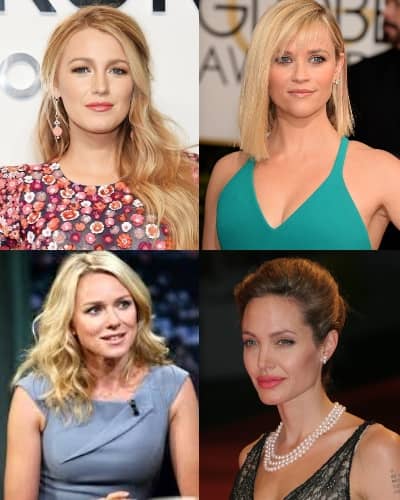 Celeb baby bumps may make us swoon, but for pregnant actresses in the middle of filming a movie or television show, those burgeoning bellies can present a bit of a challenge. When celebrities become pregnant, writers have two options write it into the show or attempt to hide it with clever angles or baggy clothes.
These are some actresses who hid their pregnancies while filming
1)Emily Blunt
Emily Blunt was pregnant while filming "Into The Woods," which was ironic considering her character desperately wanted a baby but couldn't have one. Emily's co-star Meryl Streep said that during filming, Emily had to constantly hide behind James Corden and her apron was always being adjusted.
Emily told,
"I was hiding behind every tree in that wood! Colleen Atwood, who's the most remarkable costume designer, as everybody knows, was so accommodating. I would say towards the end, every four or five days they were making some adjustments,"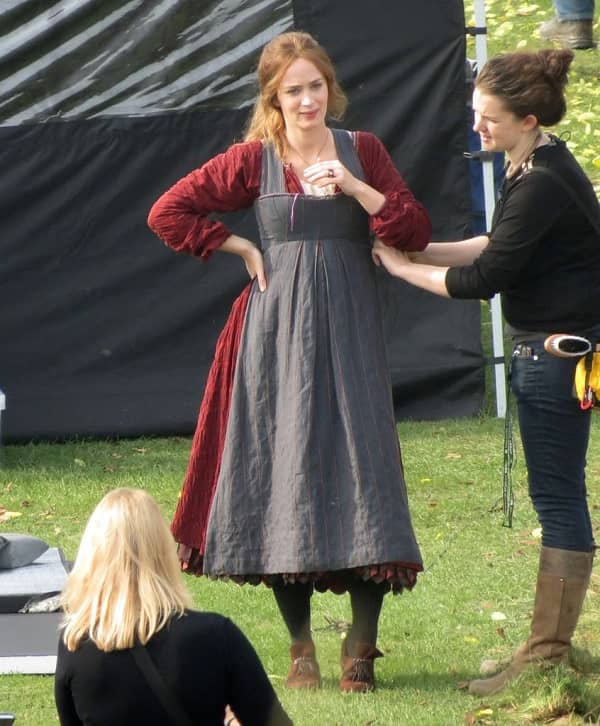 2)Amy Poehler
Poehler was pregnant while filming two different seasons of "Parks and Recreation" but was able to keep it under wraps thanks to helping from the wardrobe, cameramen, and some convenient placement of Aziz Ansari.
Amy reportedly told Fancast,
"Well, we have just been kind of lucky in the past couple of episodes. Frankly, it's a combination of good camera work and a good wardrobe department,"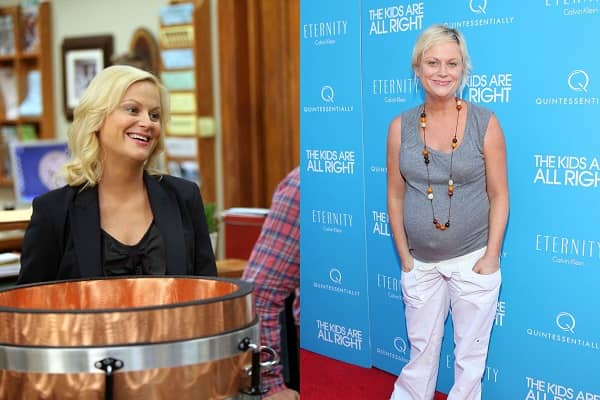 3)Halle Berry
While filming "X-Men: Days of Future Past" Halle Berry was expecting her son Maceo. Director Bryan Singer decided to squeeze all of Halle's scenes into the first few weeks of filming while she was able to comfortably fit into her Storm costume.
Halle said, "I was pregnant then, I was three months pregnant. It was different. I had to shoot really fast. I shot for about two weeks. That was about as much as I could do before I was busting out of the suit,"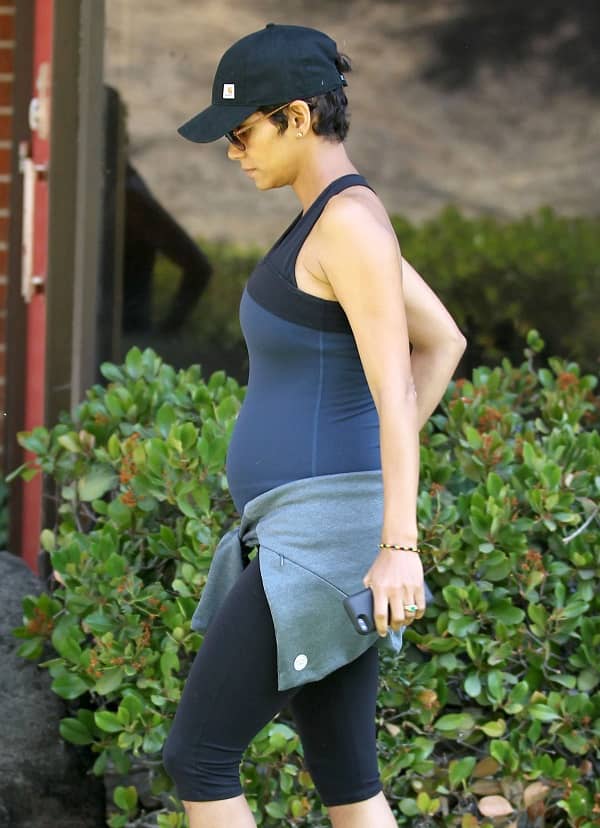 4)Sarah Jessica Parker
Right before Sarah Jessica Parker began filming season five of "Sex and the City," she found out she was pregnant. The news both delayed and shortened the season and the rest of the time was spent covering up Sarah's bump with baggy clothing and purses. Although there were rumors that the writers considered adding Parker's pregnancy into the show.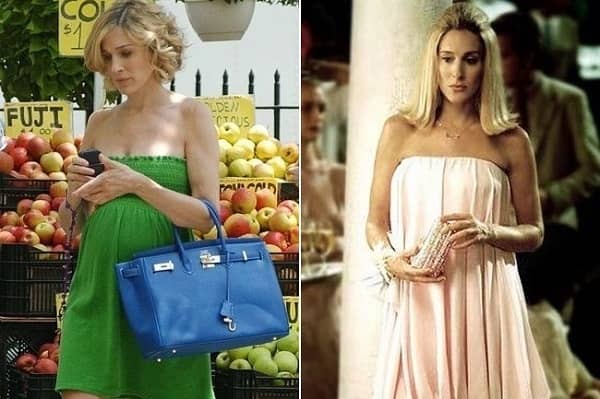 5)Blake Lively
Blake Lively hadn't announced her pregnancy while she was filming "The Shallows" but thankfully was able to conceal her bump with her surfboard. She actually performed almost all of her stunts while working on the movie and didn't need a stunt double until the final two weeks of shooting!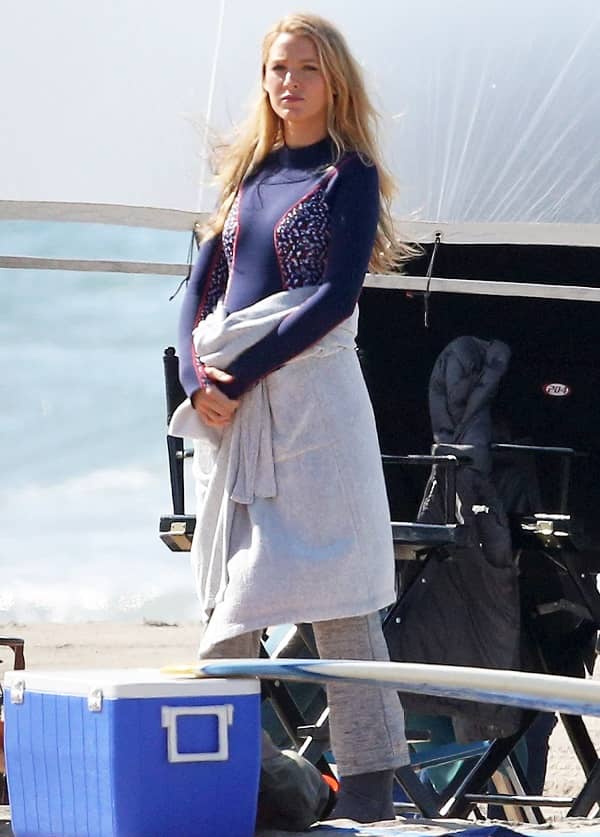 6)Reese Witherspoon
Back in 2003, Reese Witherspoon starred in "Vanity Fair" while she was pregnant with her second child. Thankfully, she was able to easily hide her stomach by wearing the voluminous period dresses and standing behind strategically placed pieces of furniture.
Reese told People at the time "We've had a couple of scenes where my stomach was peeking out a bit, but we've found solutions,"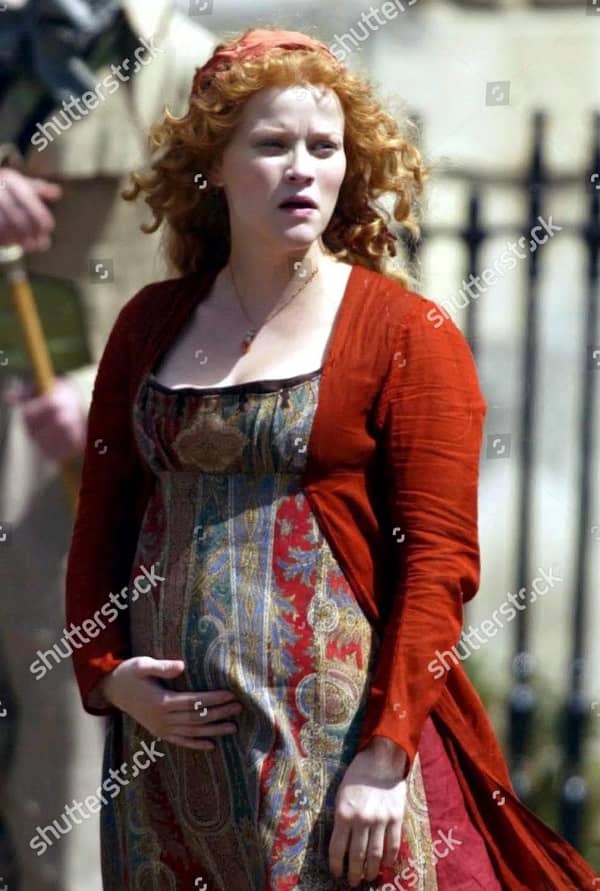 7)Naomi Watts
Naomi Watts learned she was expecting just two weeks into shooting the Russian-mob thriller Eastern Promises. The news came after she had hopped on a motorcycle and driven through real traffic for a scene (oops!). Her research to prepare for her role as a midwife came in handy just a few months later when she gave birth to her son, Sasha.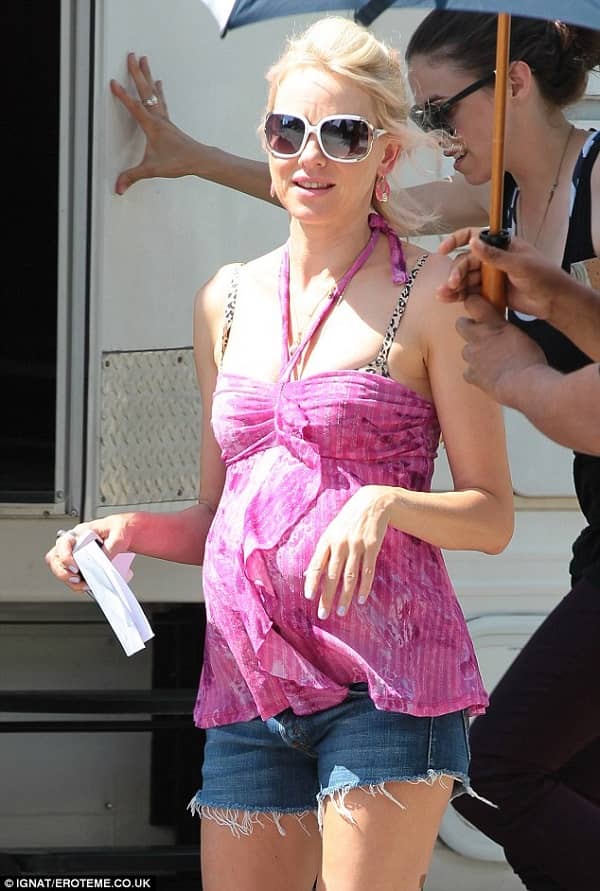 8)Angelina Jolie
Angelina Jolie discovered she was pregnant while filming the emotionally grueling drama, The Changeling, and kept it a secret as she was already near the end of the shoot. Angelina's role as a grieving mother who loses her son reportedly made her want to become a mom again, despite already having four kids. She got her to wish twice over. Months after the film wrapped, she welcomed twins Vivienne and Knox.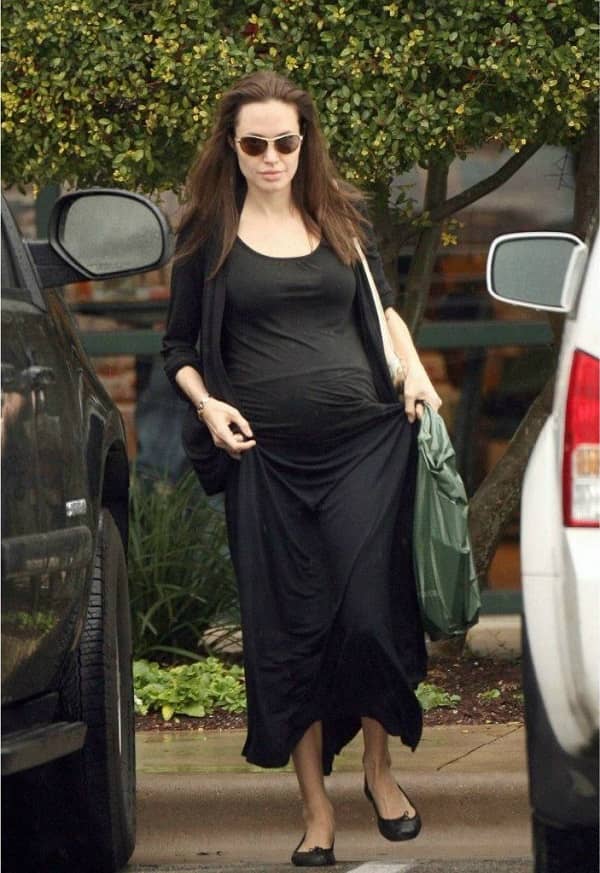 You may also like to read, Hollywood Actresses Who Did Not Lose Fame After Having Kids!