Hollywood celebrities rejoicingly tweet on Donald Trump's impeachment!
The news of Donald Trump's impeachment spread like wildfire. It shocked the whole nation. But the entertainment industry of the USA, Hollywood was particularly ecstatic. The majority of Hollywood celebrities are anti-Trump and his impeachment made them take to social media to express their views and happiness.
Donald Trump and his impeachment
The US House of Representatives led by Nancy Pelosi impeached the President of the USA, Donald Trump on Wednesday 18 December 2019. He had two counts against him-abuse of power and obstruction of Congress. The votes in both these counts were against the President. He had abused his power by taking the help of a foreign government namely that of Ukraine down a political rival in the upcoming 2020 election.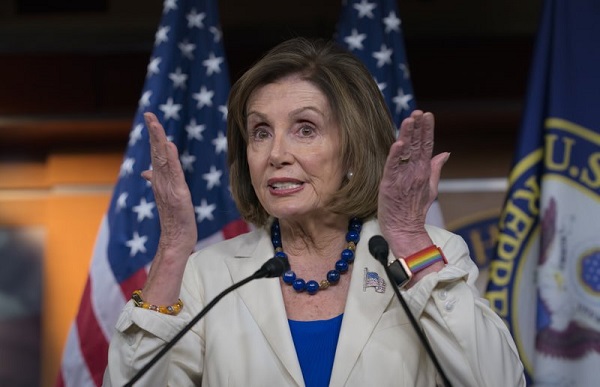 The world knows that many of the celebrities of the Hollywood world are against Trump and his policies. Hence their happiness knew no bounds when they heard the news of his impeachment. They took to their Twitter handle to air their opinions and emotions.
Celebrity reaction tweets of happiness
Bette Midler, the outspoken critic of Donald and a singer, tweeted:
"Impeached."
The activist cum actress, Alyssa Milano stated that she is extremely happy and the amount of her happiness was not the same as she had imagined earlier. She tweeted:
"I expected this moment but I expected to be more joyful,"

"Maybe jump up & do a happy dance. Maybe."
She continued:
"But I'm just sad and heartbroken,"

"What he's left behind can't be erased with this vote. The bigotry and xenophobia he's emboldened. The lies. It will take generations to recover."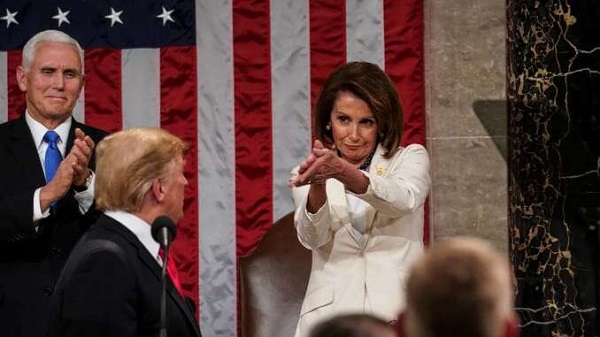 The star of Riverdale Cole Sprouse was also joyful. He wrote:
"Time for a celebration,"
He sang the lyrics of a classic Christmas tune:
"Sleeeeep im-heavenly-peaaaachhhhh," 

"SLEEeep im-heavenlllly-peachhhh. #happyholidays2019."
Jordyn Woods wrote:
"What a time to be alive,"
What happens next?
The impeachment confused some of the stars and they expressed online. Singer Lizzo enquired in capitalized letters:
"WHAT HAPPENS NEXT?"
Jersey Shore star Vinny Guadagnino felt that Donald should stay rather than Mike Pence replacing him. Vinny stated:
"People want Trump impeached but you really want Pence? He reminds me of one of the founding fathers in the purge."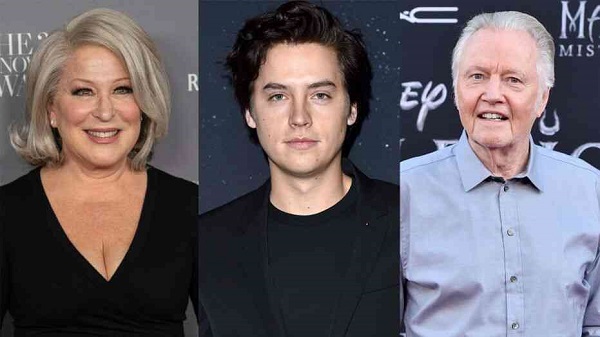 Actor Dean Cain disliked the whole process and noted on social media:
"This partisan, political impeachment is an embarrassment,"
But we would like to ask Dean whether the actions and policies of Donald Trump were not a source of embarrassment for him!
Actress Kirstie Alley feared:
"Dangerous precedent…Gonna cause a major tit for tat retaliation now for whoever is in power… fasten your seatbelts, it's gonna be a bumpy decade."
Actor Jon Voight supports Donald and wrote online:
"This left-wing lacks truth. and are afraid of Trump's truth to save this country. … The left are afraid of the 'true truths' that President Trump has brought forth."
It is a surprise that there have been no tweets on this subject from either Kanye West or his loyal wife Kim Kardashian! Maybe the two are busy with their career and family and kids!!!
Source: Fox News