7 A-list Hollywood Celebs Who Were Injured While Doing Action Sequences!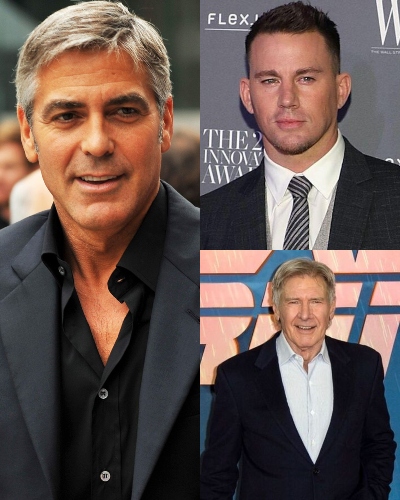 Actors are often dismissed as having a profession that requires very little from them. But, it's easy to forget what actors are required to put themselves through for certain roles.
They may play larger-than-life characters on screen, but actors are human and sometimes get the short end of the stick when it comes to on-set injuries.
Here are 7 times where big stars were injured while doing action for movies.
1)Tom Cruise
Tom Cruise is famous for his commitment to doing his own stunts, and over his long career has suffered numerous injuries. He suffered a broken ankle on the set of Mission: Impossible – Fallout while filming in London.
His stunt was showing Tom jumping from building to building, he comes up short and his leg crashes against the building. Despite his broken ankle, he finishes the shot like the pro he is.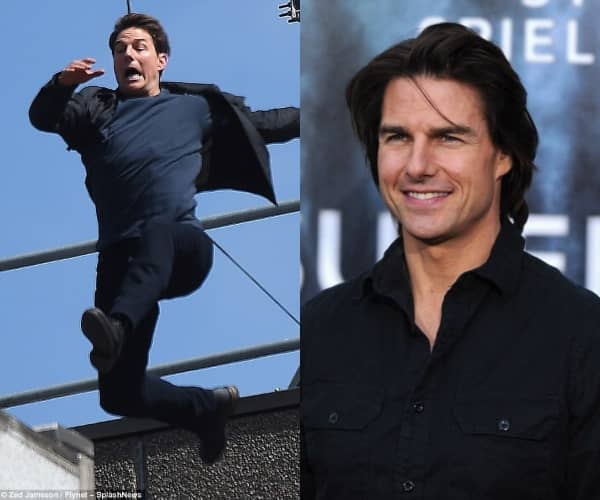 2)Brad Pitt
Brad Pitt was unfortunate enough to suffer damage to his arm on the set of the psychological thriller Seven. Pitt slipped and his arm went through a windshield, causing a torn tendon.
This injury would have delayed production, but the director David Fincher simply wrote the injury into the film, and for the rest of the film Mills can be seen with his arm in a cast.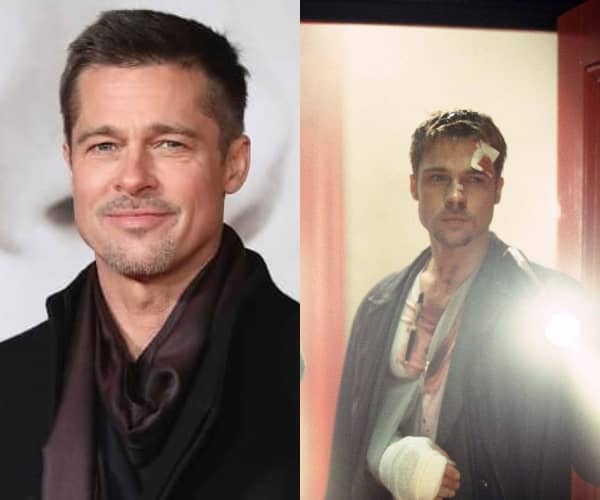 3)Harrison Ford
Ford suffered a broken leg on the set of Star War: The Force Awakens when a door closed on his leg. The actor went on to have surgery on his leg and spent months rehabilitating. The production company behind Star Wars went on to be fined $2 million for breaching health and safety guidelines.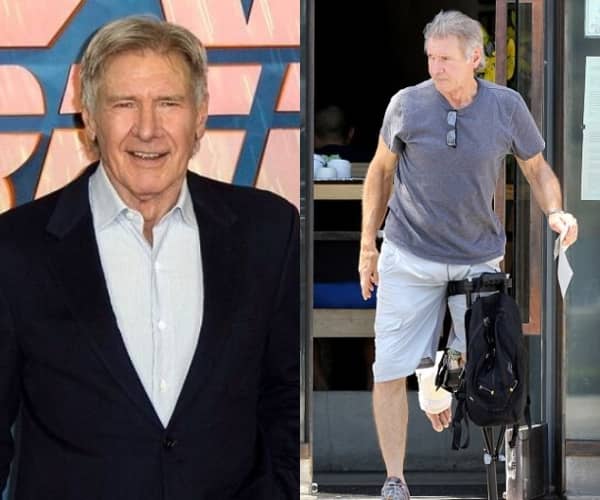 4)Channing Tatum
While filming The Eagle in Scotland, Channing Tatum and other cast members had to wade into freezing waters. Tatum told that he suffered an unfortunate penis injury while trying to stabilize his body temperature.
Likewise, while filming Foxcatcher, he really went for it during a particularly tense scene (above) and completely smashed a plastic-covered mirror.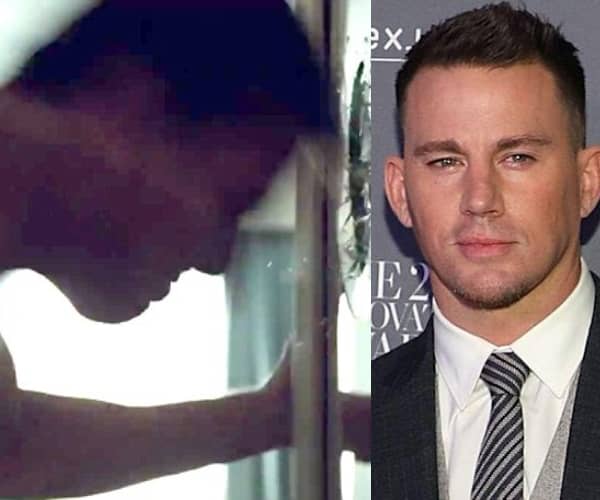 5)Leonardo Dicaprio
Leonardo accidentally cut his hand while filming Django Unchanged when he slammed it onto the glass during a heated monologue. Instead of seeking immediate medical attention, DiCaprio stayed in character and used the real injury to improve the scene, smearing his blood across the face of an unsuspecting Kerry Washington.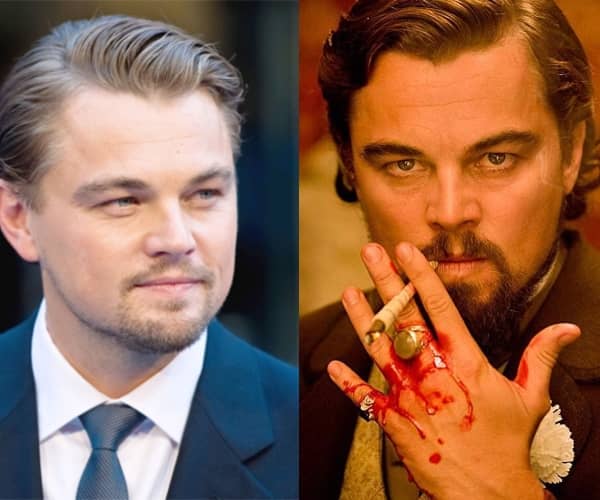 6)Johnny Depp
While filming The Lone Ranger Depp narrowly avoided being trampled to death by his horse. The incident shows Depp coming off his saddle and clinging to his horse, and he was then dragged for 25 yards. He then finally falls off and is trampled. Luckily he only suffered minor injuries and production was uninterrupted, but it was still a very dangerous incident with potentially disastrous consequences.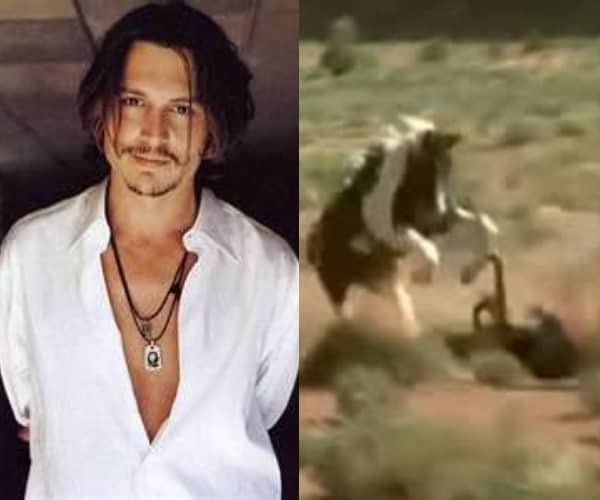 7)George Clooney
Clooney sustained serious injuries while filming Syriana in 2005. During a torture scene, a stunt went horribly wrong and Clooney cracked his head open. After a trip to the neurologist, he learned the extent of the damage.
His back had a two-and-a-half-inch tear and he had sustained another tear in his neck. He was leaking spinal fluid. For over two weeks Geroge was subjected to agonizing spinal injections to treat his injuries.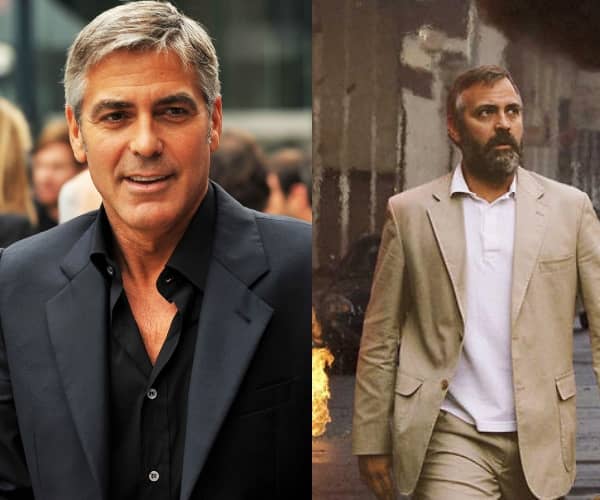 You may also like to read, Everything You Need To Know About Jeremy Hershberg From Love Island USA!