Hollywood personalities banned from Russia, Why!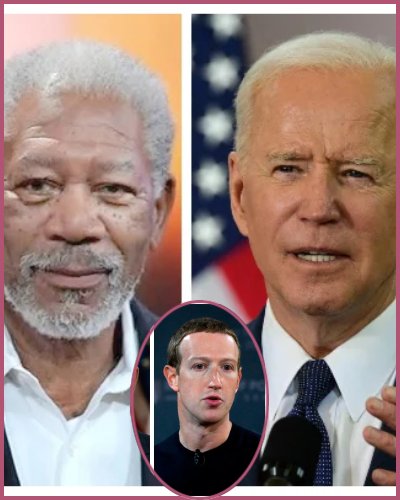 The Russian foreign ministry issued a "permanent ban" on more than 900 American celebrities, lawmakers, and business executives on May 21
In total, 936 people were now barred from entering the country as retaliation for sanctions following the war in Ukraine in February
---
The Russian Foreign Ministry said in a statement the move was in response to "the constantly imposed anti-Russian sanctions".
The ministry continued,
"to constrain the U.S. which is trying to impose a neocolonial 'world order' on the rest of the planet…to change its position and recognize new geopolitical realities."
The lists include U.S. President Joe Biden, Actor Morgan Freeman, Facebook CEO Mark Zuckerberg, Vice President Kamala Harris, Secretary of State Antony Blinken, and more.
The list also included deceased politicians such as former Sen. John McCain, R-Ariz.; Sen. Harry Reid, D-Nev; and former deputy director of the Defense Intelligence Agency Melissa Drisko.
1) Joe Biden
Joe Biden is the 46th president of the US. He is also the oldest sitting president of America. Earlier he was elected as Vice President twice and also worked with former President Barack Obama.
Biden has been barred from entering Russia since mid-March. Interestingly, Trump was not among the 963 Americans who were barred from entering the country.
The US President is at the top of Russia's list of US citizens who were banned by Russia. As he has been one of the most outspoken critics of Russian aggression. Also, he has called Russian President Vladimir Putin a war criminal ever since the beginning of the Ukraine crisis.
2) Mark Zuckerberg
Mark Zuckerberg is an American technology entrepreneur plus a software engineer. He is mainly popular as the chairman and CEO of the company Meta Platofrm Inc.
In a symbolic retaliation for US sanctions against senior officials and business leaders, Zuckerberg has been added to a list of 963 Americans who have been permanently barred from entering Russia.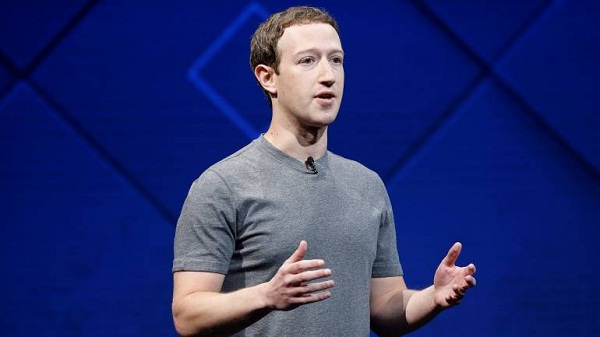 Also read "Dancing with the Stars' Peta Murgatroyd tearfully spoke amid Russia's ongoing invasion of Ukraine"
Similarly, Russia had banned Facebook and Instagram under extremism legislation. Russian authorities accused the social networking apps of engaging in extremist activities
3) Rosa DeLauro
Rosa DeLauro is an American politician who has been serving in the United States House of Representatives since 1991, representing Connecticut's 3rd congressional district.
DeLauro was appointed chair of the House Appropriations Committee for the 117th Congress in 2020. She became the second woman to hold the position succeeding Nita Lowey. Similarly, from 2003 to 2021, she co-chaired the House Democratic Steering Committee.
The Representative expressed she was "honored" to have been banned from Russia from entering Russia.
4) Kamala Harris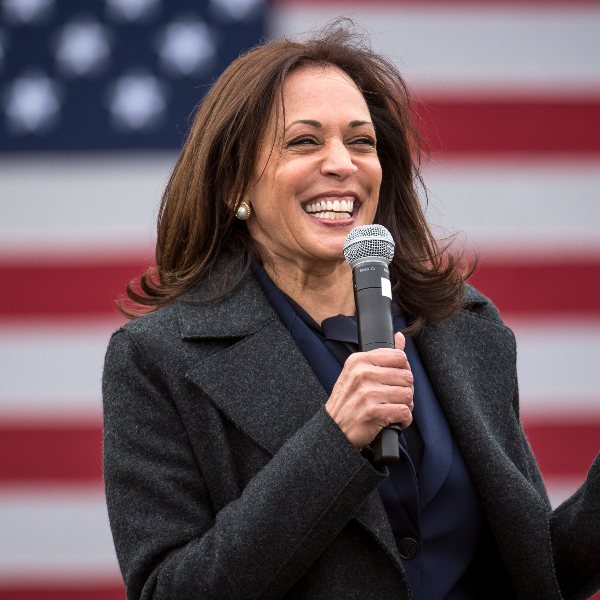 Kamala Harris is an American attorney and politician. She has been serving as the Junior United State Senator since 2017 for California.
Also read "Ukrainian Actor Pasha Lee, 33 Killed during Russian-Ukrainian war!"
She has previously served as District Attorney of San Francisco and as the 32nd Attorney General of California. Currently, she is the vice president of the US. Further, her husband Doug Emhoff too has figured in the list.
5) Morgan Freeman
Morgan Freeman is an American actor, producer, and narrator. He won an Academy Award in 2005 for Best Supporting Actor with 'Million Dollar Baby'. He has over 100 credits as an actor.
Freeman is included on the list following his appearance in a promotional film for an organization named, 'The Committee to Investigate Russia'.
On the list, Freeman was described as,
"a well-known film actor who in September 2017 recorded a video message accusing Russia of conspiring against the United States and calling for a fight against our country,"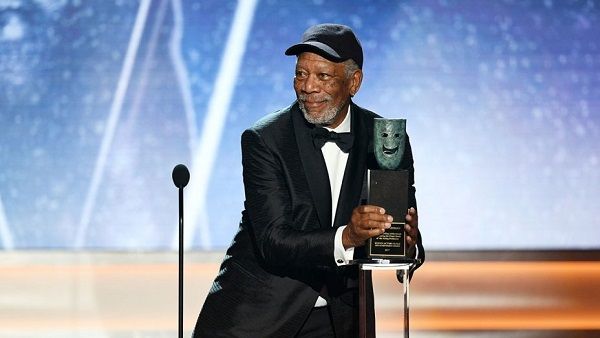 In addition, the country stated that he accused Russian President Vladimir Putin of using "cyber warfare to attack democracies around the world,".
This is not the first time that Russia banned American citizens. Russia has prohibited top celebrities in past too such as Selena Gomez, Madonna, and Lady Gaga.
In 2013, Selena Gomez got banned from performing in LGBTQ communities. The singer had to scrap two concerts in the country.
Madonna performed in St. Petersburg in 2012 while dressed in black lingerie with the words "No Fear" scribbled on her back.
The pop icon then slammed a city law supported by politician Vitaly Milonov that imposed fines for propagating homosexual propaganda
The same year, now-President Vladimir Putin declared that he would sue pop star Lady Gaga for promoting gay rights to kids during her Russian concerts.
Also read "Ukraine Vs. Russia! Which Hollywood celebrity supports which country?"