Hollywood stars Ricky Gervais and Simon Cowell write a letter to Indonesian President to ban dog killings and dog meat trade!
The look in his eyes said it all. Terrified Bobby watched & waited for his turn to be slaughtered in the streets of Indonesia for his meat.

HSI & the Dog Meat-Free Indonesia coalition refused to leave him behind. Together, we rescued Bobby & he's now safe in our hands. ❤️ pic.twitter.com/IvPTm4GUTA

— Humane Society Int'l (@HSIGlobal) April 27, 2018
Dog Bobby was saved thanks to the efforts of Humane Society International staff. But all dogs are not lucky like Bobby. Many of them are bludgeoned and mercilessly killed for their meat on the island of Sulawesi, Indonesia.
Dog meat trade
A small percentage of Indonesians eat dog meat. But considering that the population of more than 250 million of Indonesia, it is still a significant number of people who consume it. Every week, thousands of such dogs are slaughtered in North Sulawesi and most of these are imported from the other provinces of Indonesia. Many of these are stolen pets as well, the groups dealing with anti-animal cruelty have reported.
The brutal killings
The dogs and cats are subjected to the most brutal and cruel methods of killing. They are captured, transported in small tight cages, and slaughtered with immense suffering. They are bludgeoned by the thousands and are blow-torched alive to remove their hair and this is done in front of onlookers which also included small children.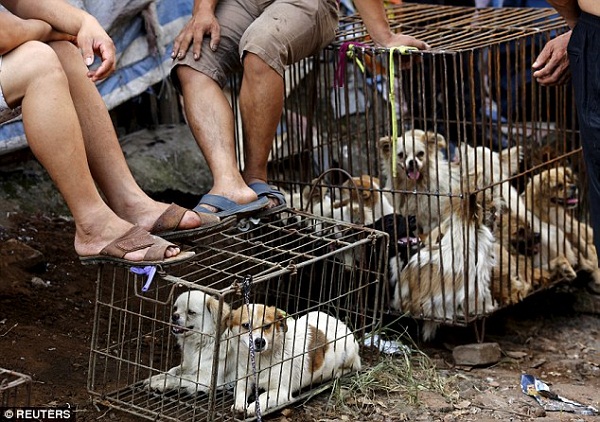 This has been investigated and found out by the Humane Society International and some local Indonesian campaigners who have now appealed to the authorities in Indonesia to stop such cruel acts. This is all done for the dog and cat meat which is relished by some for consumption in Indonesia. The Society and the campaigners are trying to make people aware of this and urging them to stop the merciless killings of dogs and cats.
The appeal from the Humane Society International and the Indonesia campaigners
The Society and the campaigners have formed a coalition and are calling for a Dog Meat Free Indonesia. They are also warning people of the trade risks which include the potential of it to spread the deadly disease rabies which has no cure.
Hollywood stars pitch in
The celebrated Hollywood stars such as Ricky Gervais and Simon Cowell have written a letter to the President of Indonesia requesting him for a ban on this savage trade. The letter which was released to the Press on Monday was addressed to President of Indonesia, Joko 'Jokowi' Widodo. It stated that if the country of Indonesia joins the other Asian countries in imposing a ban on this trade, it would be celebrated globally and would end the stain that exists due to it on Indonesia. The letter read:
"These animals, many of them stolen pets, are subjected to crude and brutal methods of capture, transport and slaughter, and the immense suffering and fear they must endure is heartbreaking and absolutely shocking,"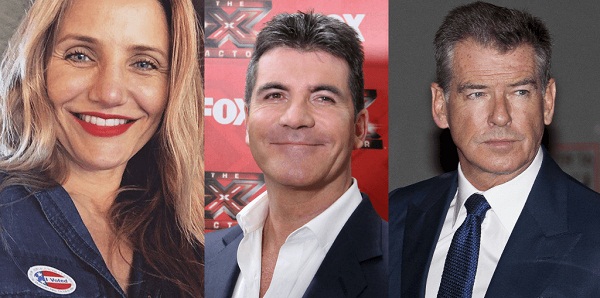 The names of more than 90 US celebrities are on the letter and these include the likes of actress Cameron Diaz, talk show host Ellen DeGeneres, Indonesian pop singer Anggun and musician Moby.
The impact of the previous Campaign
After the bad publicity last January, the public display of the slaughter has ceased at the infamous Tomohon Extreme Market, Northern Sulawesi. But dog carcasses continue to be shipped from other locations. The Humane Society International President Kitty Block thanked the stars in a statement. She said:
"We are so grateful to these global and Indonesian superstars who have come together to support Dog Meat Free Indonesia's efforts to end this cruel and dangerous industry,"
She continued:
"We respectfully urge President Widodo to work with us on a solution that protects not only Indonesia's dogs and cats but also the health of its people,"