Honey galore! The celebrities of Hollywood who are bee-lovers and beekeepers!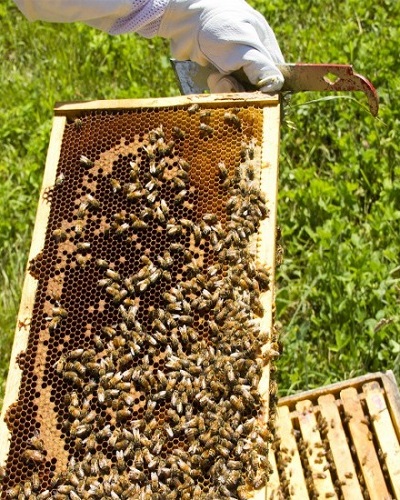 Animal love is in fashion and what about bee love? Yes, this also includes bees and many celebrities have kept hives in their gardens and are thus part-time beekeepers or apiarists.
Mark "Bez" Berry
Bez, the dancer of Happy Mondays started beekeeping in 2013. He said:
"It's just a great soothing, restful, calming thing to do with such a fabulous bounty at the end. It's not like gardening, you know, where you have to get your pitchfork out and really work. They look after themselves, bees. Bit like a cat, really. They just come in and go out, as the fancy takes them. But then they give you honey."
He loves honey and says:
"Love the stuff, always loved it. Ever since Grandad came back from the war with four huge tins of it. On my cereal, in my tea. I consume vast amounts. It's probably why I'm still going strong, in fact."
Jennifer Garner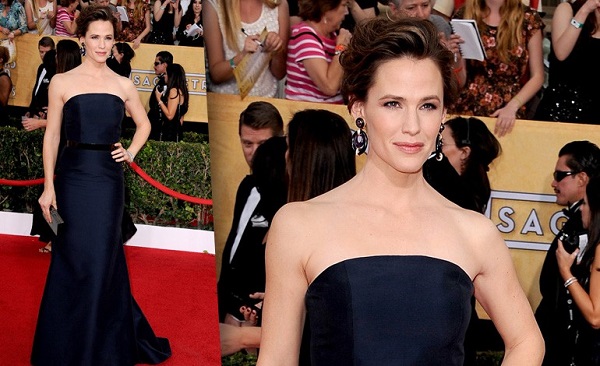 This mom-of-three is the co-founder of Once Upon a Farm baby food. It was her daughter who urged her to keep bees. The actress recalled on The Jimmy Kimmel show:
"We had a book about beekeeping and then my daughter just got really into it,"

"I thought, 'Why can't we have bees?' Bees are in trouble. Everyone should have a hive of bees."
Bassist Flea
The bassist of the band The red hot Chili Peppers Flea started his apiary 4 years back. He aimed to revive the honey bee population.
Martha Stewart
Martha Stewart is a fan of the art of beekeeping. She has a farm in Katonah, New York where she has kept bees. She gets fresh, natural, and unadulterated honey from them. Martha also feels that the bees are responsible for her thriving garden. She is so much into beekeeping that she even gave her fans a tutorial on how to start and maintain beekeeping.
Morgan Freeman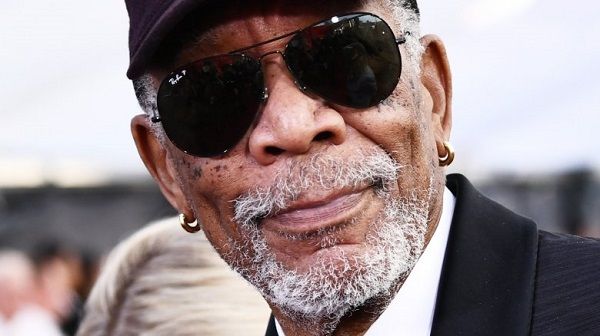 Singer Morgan Freeman gets his honey from his farm. He converted his 124-acre Mississippi ranch into a bee farm in the year 2014.
Scarlett Johansson
Imagine getting a beehive for a gift. In 2009, Scarlett Johansson got it from her co-star Samuel L. Jackson. Samuel stated the reason for this unique gift. He said:
"Scarlett was always talking about how the bees were dying and the planet was going to die,"
Jon Bon Jovi
The rocker Jon Bon Jovi has a Farm in New owners he raises bees.
Pope Francis
The Pope of Rome got as gift 8 beehives which are equal to over 500k bees. He has kept this in the pontifical farm of Castel Gandolfo.
Michelle Obama
The former First Lady of the USA, Michelle Obama had grown bees in her organic White House vegetable garden. She had also put in wonderfully decorated jars which she used to gift to international guests and dignitaries to the White House.
Beekeeping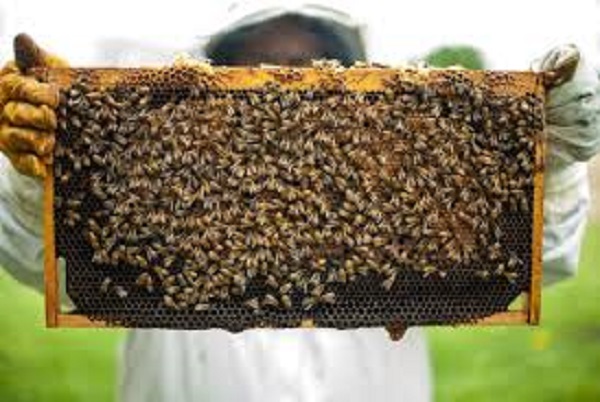 Beekeeping is caring for and raising bees for commercial or agricultural reasons. Honey bees are raised to obtain their products such as honey, beeswax, pollen, propolis, and royal jelly for sale. Some beekeepers also raise Queen bees and other bees to sell them to other farmers.
Bees are good pollinators. Hence they are beneficial for improving the quality and quantity of fruits and vegetables grown in a garden or field. It also aids a healthy environment. Some people raise the honey bees just out of curiosity and to study them and their life cycles and phenomenon.
Source: People, The Guardian