Hong Kong Actress Phoebe Sin has given birth to a baby girl called Quinta!
People were surprised that a pregnant Hong Kong actress Phoebe Sin on a recent social media post was seen without her big belly. They speculated that she has might have delivered and this was confirmed by her on Sunday 21 April 2019 when she posted a picture of her, her husband actor Ruco Chan and the little new arrival on her social media!
Phoebe Sin and Ruco Chan are proud parents of a baby girl
Hong Kong entertainers Phoebe Sin and Ruco Chan have become proud parents of a baby girl named Quinta. They uploaded a picture of the little one on their Instagram for their fans to see.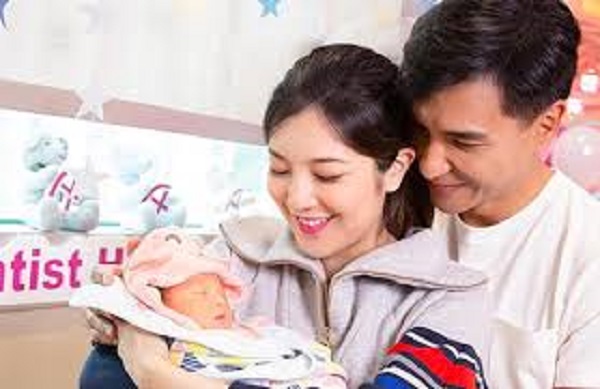 On Sunday 21 April 2019, both Ruco and Pheobe posted on their social media a picture of Pheobe carrying the little Quinta and Ruco was looking on beside her. This picture of the three was an adorable one and liked by their fans and followers. Their posts were put up simultaneously. Ruco captioned his post:
"Welcome to our home. Little Pig-be is here."
He explained that he calls the little one Pig-be since this is the Chinese year of the Pig and by calling the child pig-be it sounds like Phoebe. Phoebe, on the other hand, captioned her post:
"Finally baby Quinta is here!!! Ruco and I welcomed our first daughter to the world and we cannot say enough about how positive our experience was during my pregnancy, delivery and post-natal care."
Phoebe also explained why they chose the name Quinta for their daughter. She said that the name start Q is between the letters P and R (initial letters of the names of Phoebe and Ruco) and it signifies that she will grow happy and healthy in the care of her parents.
Phoebe Sin and Ruco Chan and their relationship
Phoebe, 29 had taken part in a beauty pageant in Hong Kong in 2016 and Ruco was a guest judge at this contest. This was the first time that she met Ruco, 42. The couple then dated for two years and married in 2018 in the month of October. When Ruco made the announcement of his marriage, he wrote on his social media in Chinese:
"All this time, I have been focused on work – until Phoebe came into my life, who has made me feel bliss and trust. I have always held traditional views towards relationships. So it is time for me to use all my efforts to establish a happy family."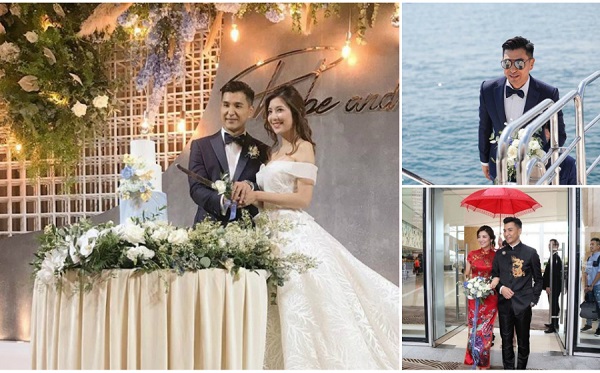 On Saturday 20 April 2019, Phoebe posted about her 29th birthday celebration and she was without the pregnant belly. She and her husband now confirmed that she has delivered a cute little baby girl.
Also, read Celebrity hairstylist Kim Robinson talks his favorite restaurants in Hong Kong!
A bit about the couple-Ruco Chan and Phoebe Sin
Ruco Chan gained fame when he acted in the drama TV series called Burning Flame III in the year 2008. Soon more roles came his way. And he has starred in The Other Truth (2011), Ruse Of Engagement (2014) and A Fist Within Four Walls (2016). Phoebe Sin was a contestant in Miss Hong Kong in 2016 and is an actress in Hong Kong now.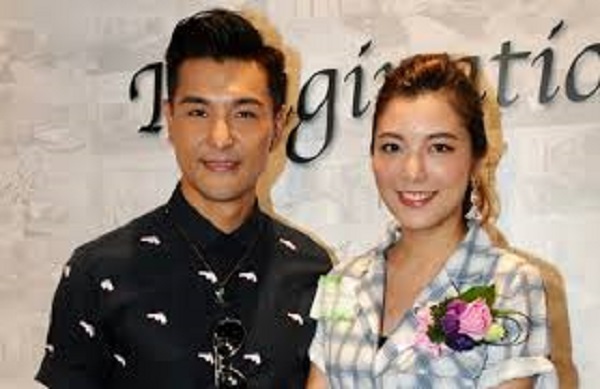 Source: Straits Times