Hope is the word! Click to learn about Runyan's successful fight with her macular degeneration and her unrelenting determination to reach the Olympics!
Can someone imagine competing in the Olympics in spite of being legally blind! Can it be true? The answer is Marla Runyan who overcame her visual handicap to become America's three-time champion in 5K. She is a road and Marathon runner and track and field athlete.
Marla Runyan and her early connection with sports
Marla Runyan was at San Diego University when she began her steps towards her career in sports. She used to participate in several of the University's sports events such as heptathlon, 200-meter dash, high jump, shot put, 100-meter hurdles, long jump, javelin throw, and the 800-meter run. At the 1992 Paralympics, she won four gold medals in the race. At the 1996 Paralympics, she got a silver for shot put and gold in Pentathlon.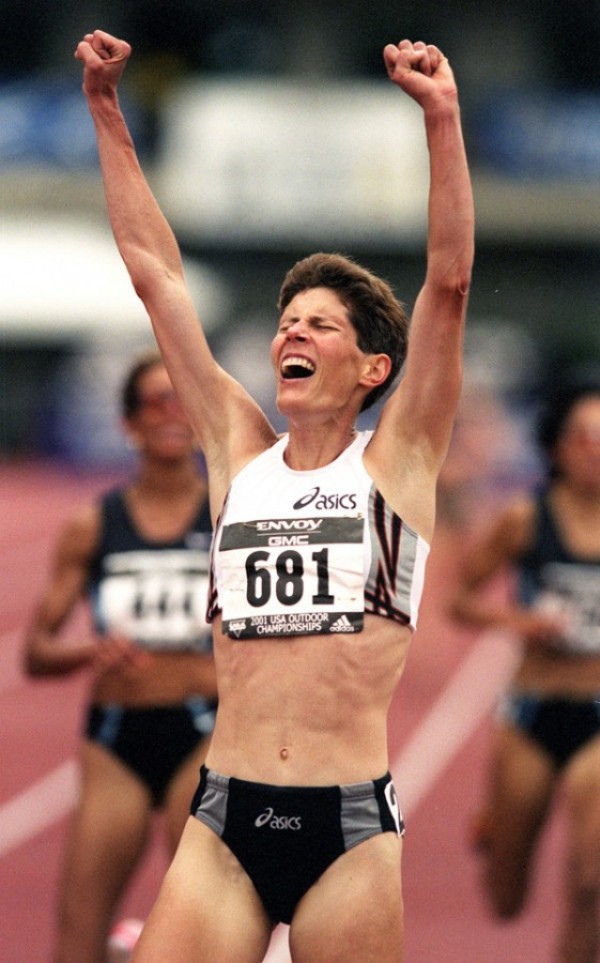 Despite her handicap, she has competed in the able-bodied category and won medals there as well. She was the first legally blind contestant to compete in the 2000 Sydney Olympics and also the first female to have the highest finish. Colleen De Reuck, a Marathoner had saluted Marla's will, determination, and hard work and said:
"I just think it's pretty brave, Marla's very tough, really gutsy. She's been fighting all of her life, and it comes out in her running."
Indeed, Marla is one of the greatest women in the sports field who has not let her visual handicap deter her progress towards her goals.
Also read Athlete cum model Lauren Wasser has a double amputation due to TSS! Are females who use tampons at risk for this handicapping and life-threatening illness?
Marla Runyan's visual handicap
Marla Runyan has been suffering from vision problems since her childhood. She was 9 years of age, her vision started deteriorating. She was taken to the eye doctors who diagnosed her eye condition like macular degeneration.
Marla was losing her vision. Her retina which is the light-sensitive portion of the eye was undergoing degeneration in the central area called macula. This was due to an inherited condition in her which was labeled as Stargardt's Disease.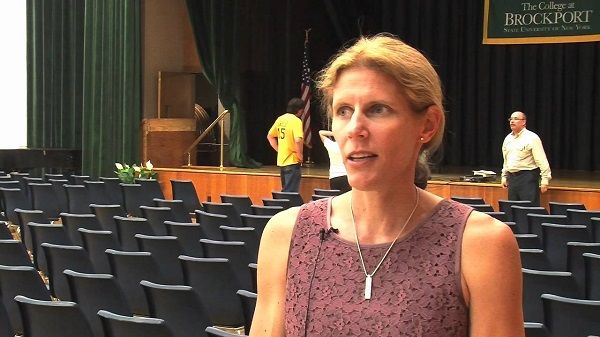 Unlike the age-related macular degeneration which may occur late in life, Stargardt's Disease produces symptoms early in life usually before the age of 20 years. Marla's central vision was diminishing though she had preserved peripheral vision.
Due to this, MAarla could make out shapes and shadows. Her parents did all they could to see to it that their daughter does not suffer due to her visual ailment. Her mother got her books with large prints and in association with the local Lions Club got a closed-circuit TV.
Marla never lost hope!
Hope was one thing that kept Marla alive and going! Her vision was worsening but she employed all the possible gadgets to overcome her handicap. She resorted to visual aids, such as a talking calculator, address book and watch to accomplish daily tasks. Similarly, she has always tried motivating other patients with this disease and advised them to remain positive. She says:
"Stay positive. There is still such a great life you can live. You just have to live it a little differently."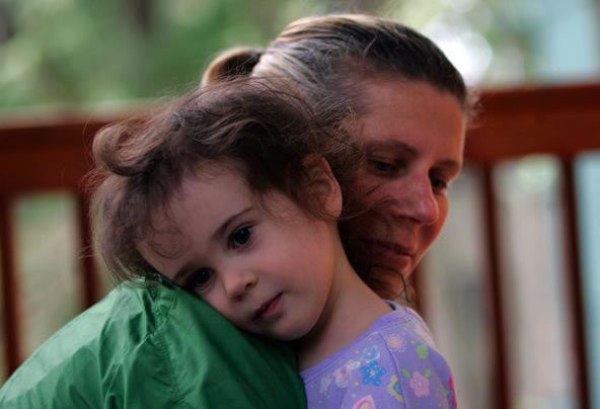 She has also appeared on HOPE AND COPE video for patients with macular degeneration. Since 2013, Marla is serving as teacher and Ambassador for the Perkins School for the Blind in Watertown, Massachusetts. She is a coach at Northeastern University.
Marla is married and has one child. Her husband Matt Lonergan also works at the Northeastern University. Their daughter is named Anna and was born on September 2005. She has also penned her autobiography where she talks about her battle against this progressive disease.
Also read "One of the 50 Athletes of All-Time", Blair O'Neal's Golf career turned to model career! See who is this hottie's husband!
Source: Wikipedia