Hot couple Billie Lourd and Taylor Lautner escape from the city lights, went poppy field to enhance their relation after they started dating for a week!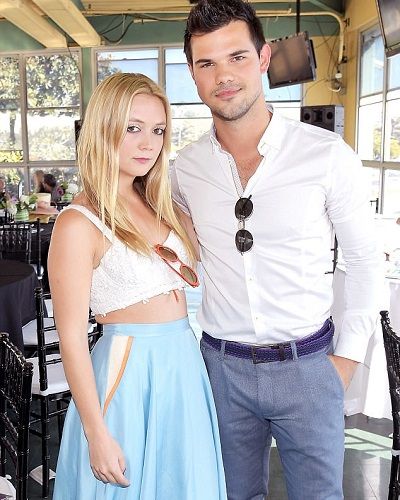 The couple Billi Lourd and Taylor Lautner met each other for the first time on the sets of Ryan Murphy's comedy-horror series Scream Queens.
As soon as they met, they knew that they have some kind of connection.
---
Since then, they are spending quality time with each other as well as they comment on each other's pictures and statuses on social media.
Update on Billie's relationship
Billie is currently in a relationship with Austen Rydell since 2017. Moreover, the couple is engaged in June 2020, which she revealed via her Instagram handle.
Made out in the party
During the wrap party of the series in West Hollywood, Billi Lourd and Taylor Lautner were caught making out with each other. Billie shared a picture of her and Taylor sharing a passionate kiss at the party with the caption,
"omg omg omg OMG!"
An eyewitness at the wrap party revealed to the E! News that they also joined Abigail Breslin and said that they were together all day long.
The eyewitness said,
"he was sitting really close to billie, whispering in each other's ears twice and kiss."
Couples' Holiday
Though their time is packed due to their busy schedule, they revolved some time to spend quality time with each other.
Billie Lourd and Taylor Lautner planned to travel to the poppy field to enhance their bonding and spend some quality time. They also clicked beautiful photos and posted them on social media.
He said,
"i went to the poppy reserve and all i got was this bizarre pic of me in a kimono making a midly awkward face surrounded by 4ish dying poppies,"#findingthefunny???
Carrie Fisher, Billie's mom, and Debbie Reynolds, Billie's grandmom always wanted Billie to enjoy her life the way she wants to. They always wanted her to live and love her life. Billie obliged her parents by enjoying herself during the spring with her boyfriend.
You may like to read Behind The Scenes of Star Wars!! Have A Look At The Last Carrie Fisher's Final Scenes in New 'Star Wars: The Last Jedi' Teaser Video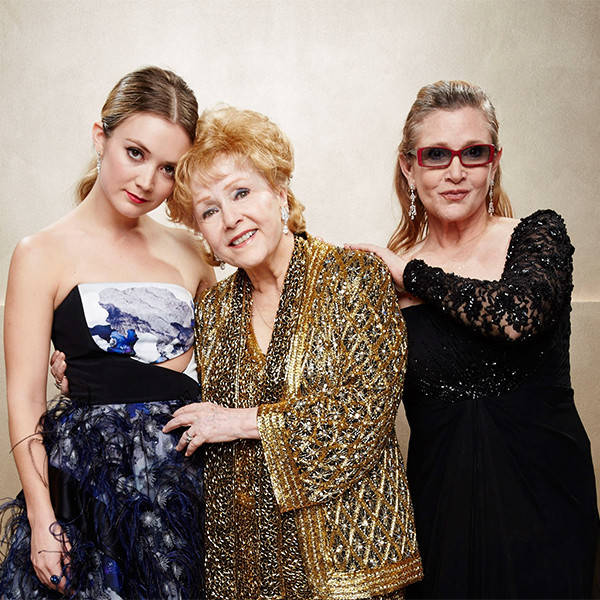 Lourd was supposed to be at Saturday's public memorial for the screen legends award but she decided to skip the program she was seen active on Instagram and she uploaded the close-up snaps from her trip to Lancaster, Calif.'s Antelope Valley California Poppy Reserve with her boyfriend, fellow actor Taylor Lautner.
We wish them all the luck in their relationship.
Also read Mom-of-three! Kate Hudson delivers a baby girl on 2 October 2018!
Short bio on Billie Lourd
California-born Billie Lourd was born Billie Catherine Lourd on July 17, 1992. She is popular among TV and film viewers for playing some major roles.
Presently, she is a prominent figure in the media for starring in the horror-comedy series "Scream Queens". She plays the character of Sadie Swenson/Chanel #3 in that TV series. Additionally, she is popular for playing in the 2015 film "Star Wars: The Force Awakens". She played the character of Lieutenant Connix in the film. More bio…
Short bio on Taylor Lautner
Taylor Lautner is an American actor, model, and martial artist, best known for playing the role of 'Jacob Black' in "The Twilight" film series based on the novels of the same name by Stephenie Meyer. A teenage heartthrob, Lautner is ranked amongst the '50 sexiest men' in Hollywood and is currently the highest-paid teenage actor in America. More bio…