Check out these hot couples from 'Too Hot To Handle' season 2!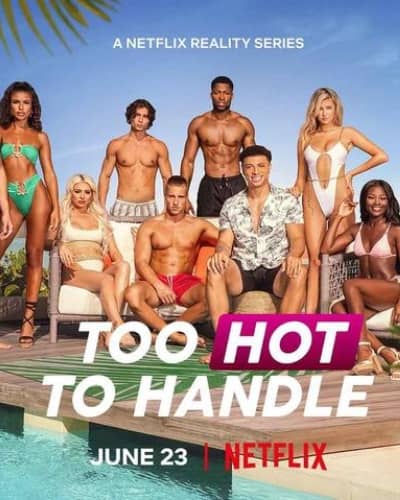 Too Hot to Handle is an American-British reality television dating game show produced by Fremantle production company Talkback. Created by Laura Gibson and Charlie Bennett, the show's eight-episode first season was released on Netflix on April 17, 2020.
In January 2021, the series was renewed for two more seasons, with filming underway concurrently amid the COVID-19 pandemic on the Turks and Caicos Islands. The first half of the second season released on June 23, 2021, with the second half set to release the following week on June 30, 2021.
Here are some Hottest couples of "Too Hot To Handle!"
1)Cam and Emily
Emily Miller is multilingual and a professional model signed with Robert Wilson's modeling agency, FOMO Models. She is from London. Cam Holmes is a 24-year-old model and personal trainer from Wales, UK.
They only had eyes for one another since the moment they stepped onto the shores of paradise. From sharing their first kiss on the first day to breaking similar rules in the time that followed, the pair just couldn't keep their hands off each other.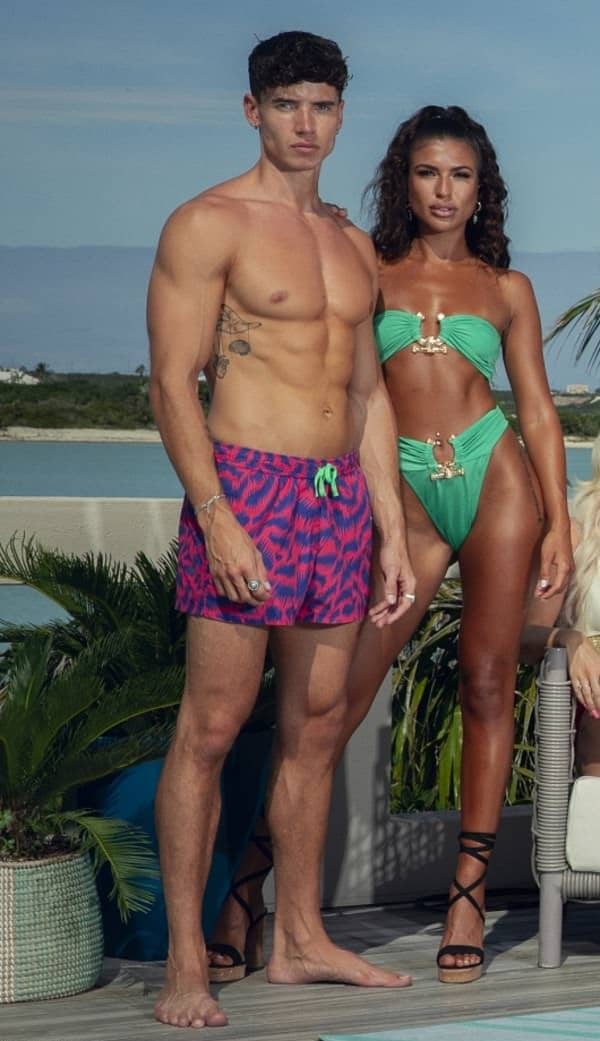 2)Marvin and Melinda
Marvin Anthony is a Parisian, hailing from France whereas Melinda Melrose, is a 28-year-old model from Brooklyn.
From the very beginning, Melinda Berry and Marvin Anthony sparked a connection that seemed fiery yet genuine. Not only did they have a good conversation on their first day in the island villa. They both turn out to be a hot couple in the group as they share their first kiss and break the rule of the show, which they deemed worth the $3,000 decrease.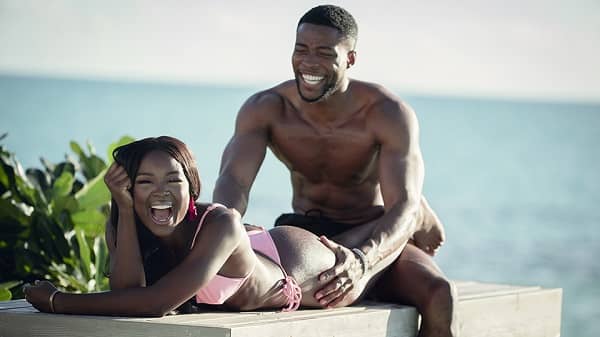 3)Joey and Carly
Carly Lawrence is a Canadian model, dancer, television personality, social media influencer, and entrepreneur from Toronto, Canada. Joey Joy is a reality show star and social media influencer from Miami.
Joey and Carly's relationship started soon after the former joined the cast in the middle of the season. When Carly and Joey attended a communication workshop with Chase and Tabitha to eliminate the animosity, Joey confessed that he was glad to see Carly open up and share her feelings despite the awkwardness. The couple hit it up well.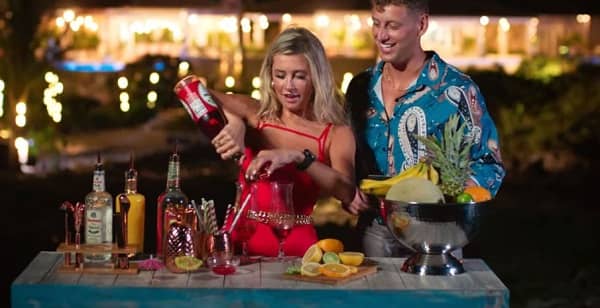 4)Chase DeMoor and Tabitha
Chase is the 25-year-old TikTok star and football player who plays on the Houston Linemen, which is part of the Spring League. Thabitha is a model, entrepreneurial trainer, certified Integrated Nutritionist, and Health Coach from Uk.
The couple eventually grew close and Chase fell hard for Tabitha.
Chase told capital:
"Me and Tabitha… there were a lot of things that they didn't show like at the white party we the green light. I and Tabitha have a great relationship, she calls me at like four o'clock in the morning so I turn on the light and talk to her a little bit."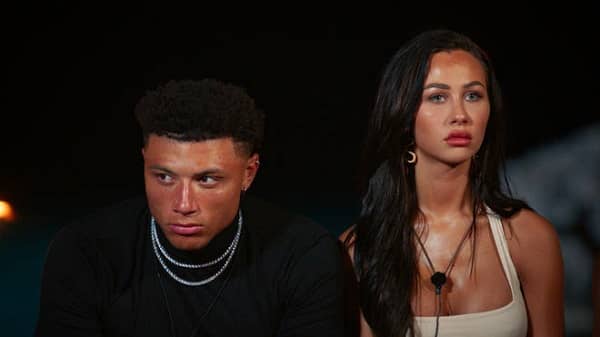 5)Nathan and Larissa
Larissa Townson is a New Zealander lawyer and media personality. Nathan Webb is a social media personality and a public figure.
The two hit it up in the show. They can't stop flirting with each other after the show.
From the very first beginning, Larissa expressed disinterest in Nathan but eventually they grew close.
Nathan said.
"I overlooked her and I really shouldn't have, I want her to see that I'm perhaps different than guys she may be used to."
After he started to see Larissa's not-so-serious side in their relationship.
You may also like to read, What Is The Current Relationship Status Of Netflix 'Too Hot To Handle' Cast in 2020!