How did Amy Reimann and NASCAR star Dale Earnhardt meet? Read their love story and the influence of Amy on Dale's life!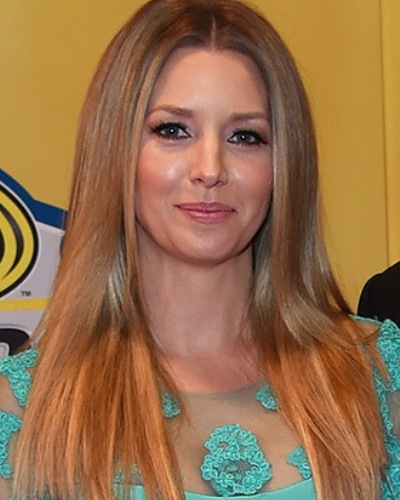 Amy Reimann is an American interior designer.
She gained recognition as the wife of the famous racing car driver Dale Earnhardt.
Their love story is rather a unique one and it is said that when she started dating Dale, she was still married to her first husband Tommy Cook.
---
Amy Reimann is expecting!
Amy Reimann is expecting her first child with her husband Dale Earnhardt. Dale had announced this on his Instagram.
He wrote:
"Excited to share the wonderful news that @mrsamyearnhardt and I are expecting our first child. A little girl!!!! We are both thrilled and can't wait to meet her,"
The father-to-be also posted a pair of itty bitty pink Converse sneakers.
They revealed that it was increasingly difficult for them to hide the secret. They wanted desperately to share it with someone else. Dale wrote:
"We've only been dealing with this for about a couple months. There are so many cool, little moments. Me and her have been sitting here giggling just because we're the only ones who knew, you know? So we've been just sort of giddy for so long. It's finally good to be able to tell everybody, and share it with my mother and my sister. Their reactions were priceless."
Their great love story and wedding!
In autumn 2008, Dale Earnhardt was getting his new house constructed on his 290-acre estate which was outside Mooresville, North Carolina.
It was his dream mansion and he had recruited interior designers to get the internal areas done. Amy Reimann, an interior designer by profession was a member of the team that was doing the interior designing job of his villa.
Dale was attracted to her and he could not remove his eyes off her. He was in love with the soft blue eyes of Amy. But Dale was a very shy person and had no clue on how to approach and talk to her.
So he took the help of one of his close friends, TJ Majors. He forced Majors to accompany him to a meeting that was to take place between him and the interior designers where Amy would also be present.
The group sat at a table and as Dale and Amy got introduced and talked to each other, they liked each other. Amy had no idea about racing and had never watched any of his races. But she was charmed by him and they soon started dating.
You may like to read Too soon, too good? Celebrities with whirlwind engagements within half a year of their dating!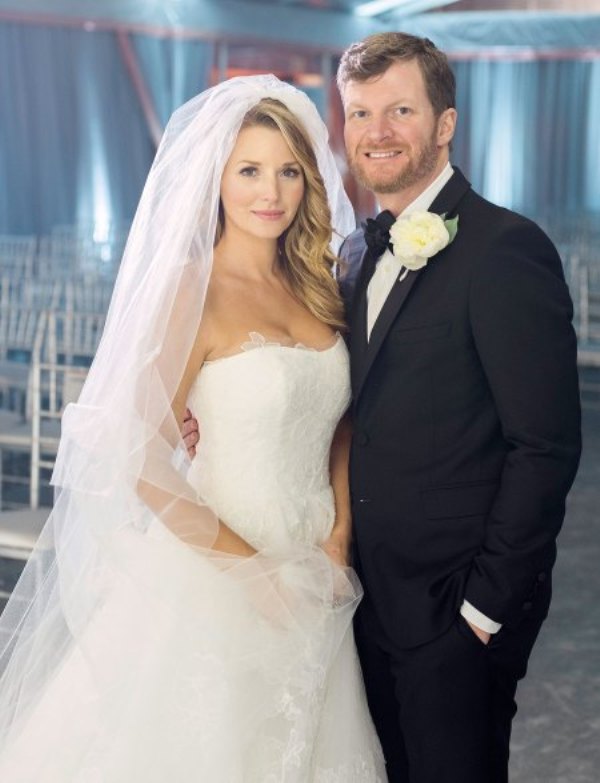 2008 Marriage
She was already married to Tommy Cook in 2008. But she separated from Tommy in 2008. Tommy Cook, his father, and Bo Mallette who was the best man at Reimann's wedding to Cook had said that Amy was already hooked to Dale before she separated from Tommy. Tommy's father thought that it was absolutely wrong but also added that his son has moved on.
Dale and Amy got engaged in June 2015 and tied the knot on 31 December 2016. Their wedding was solemnized at Richard Childress' Childress Vineyards of Lexington, North Carolina. Richard Childress is also a NASCAR driver and Dale friend.
Impact of Amy on Dale
Dale says that Amy changed him a lot. He told:
"Before Amy, I didn't take girls to a dinner or a movie. I'd just say, 'Hey, I'm partying, come over here and let's drink. I was spoiled rotten. Everything was about me. Everyone around me did what I said. I didn't listen to anyone, I didn't commit to anything. I was so immature, and I ran myself ragged. But then Amy came into my life and changed everything. She taught me what a date was and she got me out of the house, out of my comfort zone. She showed me what it meant to make sacrifices, to honor commitments, to work hard at things."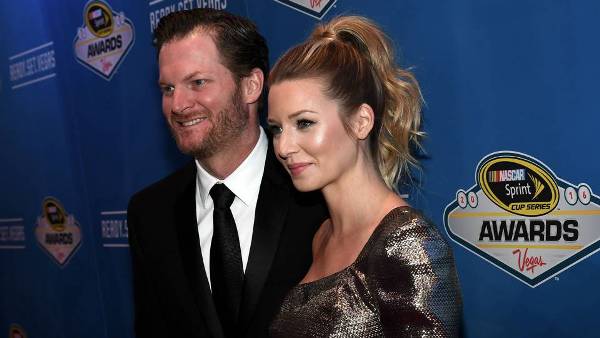 Dale knew nothing beyond the racetrack. But now, Amy has taken Dale to fine restaurants and introduced him to a variety of new foods. They have been to different museums and also traveled the globe. Amy has exposed him to new cultures and ideas.
Amy's Children
Amy and Dale Earnhardt Jr. were expecting in the year 2017. In May 2018, she gave birth to her daughter, Isla Rose Earnhardt. They are extremely happy after the birth of their child and are on cloud 9. She tweeted,
"She's finally here! @DaleJr and I are officially parents to a beautiful baby girl, Isla Rose Earnhardt. It feels like a dream. The best dream ever."
Also read Actor Tommy Cook has aged beautifully. Know the life lived by the now 87-year-old man including the car crash!!
Short Bio on Amy Reimann
Amy Reimann is an American Interior Designer and a former college cheerleader, born in Taxes. People mostly recognize her as the wife of popular NASCAR driver, Dale Earnhardt Jr. More Bio…