How did Cristiano Ronaldo celebrate his 37th birthday?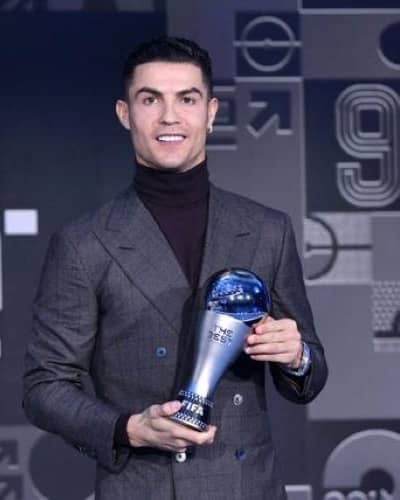 Cristiano Ronaldo, the five-time Ballon d'Or winner, turned 37 on February 5.
He celebrated his birthday with his girlfriend Georgina and his children.
Ronaldo shares his birthday with another most loved football player, Neymar Jr.
---
The most loved footballer of the era, Cristiano Ronaldo turned 37 on February 5. His birthday is a celebration day for all football enthusiasts and sports lovers. It's a matter of honor to see a talented sportsman like him grow over the years and happen to leave a meaningful impact on other's life.
Ronaldo's 37th Birthday Celebration
With posts on social media, featured with his beloved partner he made it clear that they were having a personal celebration. The post was captioned,
"Life is a roller coaster. Hard work, high speed, urgent goals, demanding expectations… But in the end, it all comes down to family, love, honesty, friendship, values that make it all worth it. Thanks for all the messages! 37 and counting! "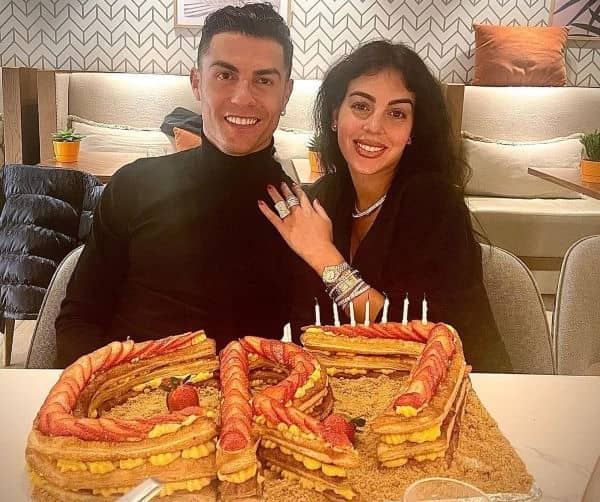 The couple was seen with a pie cake named CR7. They were wearing a matching black outfits. It was Georgina's plan to have a personal celebration. The smile on their faces and their excitement to welcome a new baby was evident on their faces.
Also, Read Cristiano Ronaldo Celebrates His Girlfriend Georgina Rodriguez's 28th Birthday in Infront Of Burj Khalifa Tower In Dubai.
Ronaldo & childhood
Ronaldo, full name Cristiano Ronaldo dos Santos Aveiro in 1985 in Madeira Portugal. His father Jose Dinis Aveiro added Ronaldo to the 40th US president Ronald Reagan.
Cristiano Ronaldo was hotheaded as a child, i.e. has temper issues. To exemplify, at the age of 14 after he threw a chair at one of his teachers. This act of disrespect expelled him from school.
His mother unable to control him exclaimed,
"When he got home from school, I'd tell him to do homework but he'd say he didn't have any. I'd be making dinner and he would jump out of the window and run off until late. He used to cry when he passed and his friends didn't score. People called him 'cry-baby' and 'Little Bee' because nobody could catch him."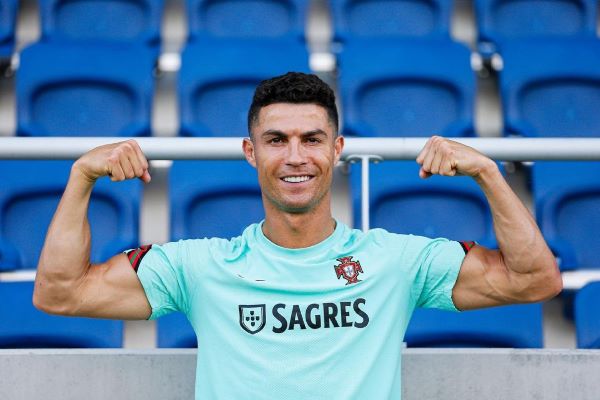 Particularly, talking about his philosophies with growing age, we see him as a keen learner who believes,
"I am not a perfectionist, but I like to feel that things are done well. More important than that, I feel an endless need to learn, to improve, to evolve, not only to please the coach and the fans, but also to feel satisfied with myself. It is my conviction that here are no limits to learning, and that it can never stop, no matter what our age."
What inspired Christiano to be a footballer?
As a young aspirant, he played football with his friend under the same team who inspired and motivate him to work further in this field.
He also says,
"I have to thank my old friend Albert Fantrau for my success. We played together for the same youth team. When scouts from Sporting came to see us in a game, they said that whoever scored the most goals would earn a scholarship at their academy."
Ronaldo- Christmas Celebration
Besides, the birthday celebration, Ronaldo also celebrates Christmas with his family. A picture of their celebration is attached below. The whole family was wearing Christmas caps and the little ones were dressed up as Santas.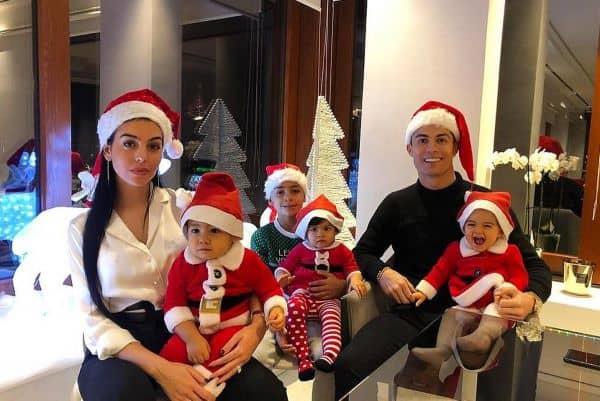 Updates in 2021/2022
Ronaldo and Georgina had announced that they were expecting twins in October 2021. Their family of six is going to expand to eight. But sadly, they lost one of their twins and their seventh child was born on 18th April 2022. The name of their daughter is Bella Esmeralda.
The couple had a huge celebration of Georgina's birthday in front of Burj Khalifa.
He joined his former football club, Manchester United in 2021.
To know more about his life, Read his bio.