Who is Howard Baskin? Know about his age, murder of Don Lewis, married life with Carole Baskin, biography!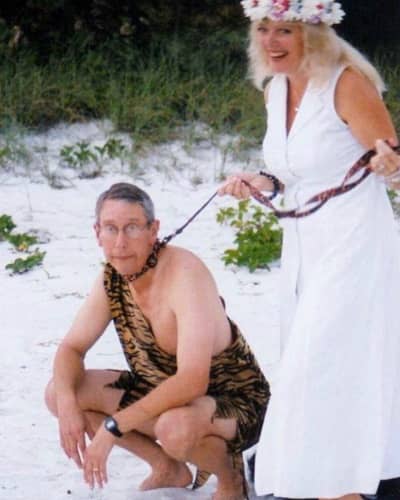 Howard Baskin is the Secretary, Treasurer, and Advisory Board Chairman and Board of Directors of Big Cat Rescue. Howard is a retired management consultant who worked with early-stage and fast-growing companies in the areas of strategic planning, finance, and operations.
Similarly, he spent 11 years at Citicorp in various assignments, most recently as Director of Strategic Planning for the Commercial Real Estate Division. He left Citicorp in the year 1991. He was an equity participant and general manager in three companies, one of which he co-founded. Likewise, he also served as the Board of Directors of the Upper Tampa Bay Chamber of Commerce for three years.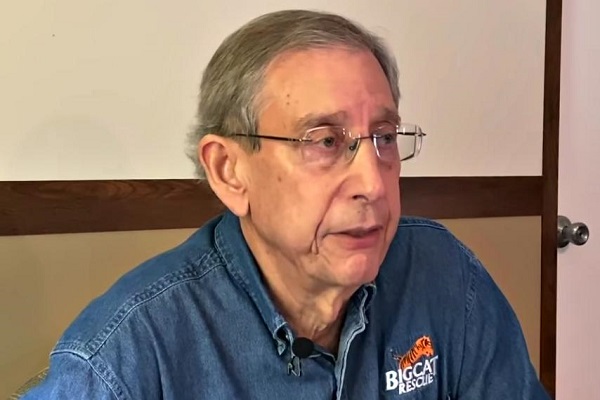 Also, he is a former member of The Rotary Club of Tampa, serving as Chairman of the Community Service Committee and on the Board of Directors.
Also read Who is Jaime Feld? Know about her age, married life with Kevin Zegers, children, social media, biography
What is the age of Howard Baskin?
Howard Baskin was born on 13th May 1950 in Poughkeepsie, New York. At present, he is 70 years old. Similarly, his wife Carole is 59 years old and they have an age difference of 11 years. Baskin attended Union College in Schenectady, New York, and received his B.S. cum laude in the year 1972. After that, he received his J.D. cum laude from the University of Miami School of Law in 1978 and his MBA from Harvard Business School in the year 1980.
Howard defended Carole on the murder of ex-husband Don Lewis
There has been made an accusation on Carole Baskin that she is responsible for the murder of her second husband Don Lewis. He disappeared on the morning of 18th August 1997 after he left his home in Tampa, Florida. He was declared dead legally in 2002 on the fifth anniversary of his disappearance. But his case is still open. There is a new true-crime series Tiger King: Murder, Mayhem and Madness. 
Howard defended his wife and blasted the series' directors in a Facebook video. He claimed that the director's Eric Goode and Rebecca Chaiklin told them that they wanted to make the "Blackfish of big cats in captivity," exposing abuse occurring at roadside zoos. He said,
"Not only did they lie about that, they never even gave us a chance to respond to many of the false claims that ended up in the documentary,"
Howard said that the claims made by the Lewis family in the documentary is vicious rumors and absolute nonsense. He even invited Kim Kardashian who questioned whether Carole killed her husband on Twitter to spent time with Carole. His love and protection for his wife are known clearly through his words.
Also read Known facts about the life, Age, career, and relationship of the murdered ex-girlfriend of Ashton Kutcher, Ashley Ellerin!
Howard Baskin and Carole Baskin married life
Howard Baskin and Carole Baskin met each other in the year 2002. Their love for animals brought them together. They met at an event for No More Homeless Pets, a charity in Tampa Bay, Florida. As per the blog,
"The coalition was being formed to end euthanasia of healthy dogs and cats in shelters by implementing an aggressive spay and neuter program. At that party, Howie won Carole's adoration immediately"
Carole used to run Big Cat Rescue with her second husband Don Lewis but Howard joined them in 2003. He became the Chairman of the Advisory Board and used his expertise as a CFO to help the nonprofit. He and Carole worked full time to build awareness of Big Cat Rescue and its mission and build a sound financial base.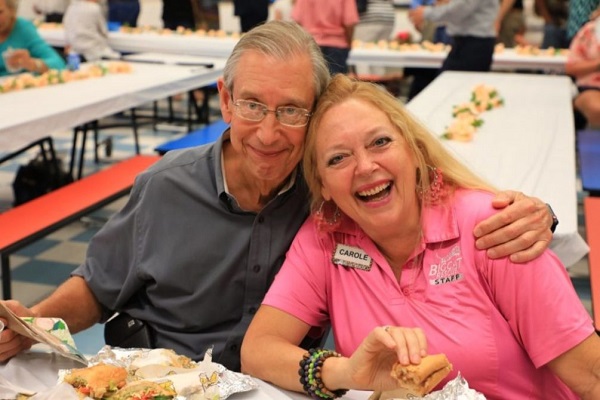 On 1st November 2003, Howard proposed Carole on Anna Maria Island in Florida. She was taken aback by his proposal. A year after the proposal. They got married in the year 2004 on November 1st at the same beach where they engaged. The website reads,
"As you can tell from the photos, this wasn't your usual wedding, but Howie and Carole aren't your typical couple either. You will actively seek ways to keep your relationship, and your partner's life, fresh and interesting, but not so interesting that you drive Howie nuts."
They are happily married for more than 15 years now.