Hugh Hefner's Most Controversial Moments And His Publicized Lifestyle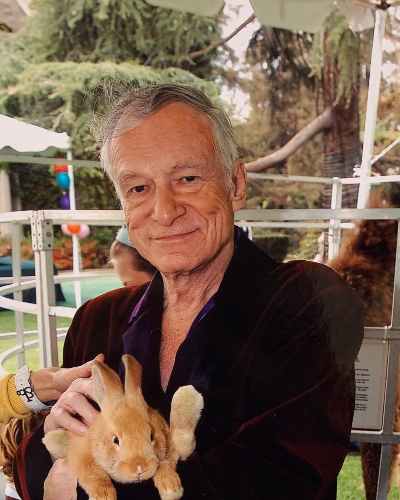 Hugh Hefner was a famous personality, entrepreneur, and businessman
He was also known as the ultimate playboy
Hefner passed away at the age of 91 on 27 September 2017
The founder of 'PLAYBOY' magazine
The most controversial figure of the 1990s
---
The Playboy Empire Hugh Hefner died on 27 September 2017. He was 91 years old.
Hugh took his last breath on Wednesday at his home in the Holmby Hills area of Los Angeles. The death was announced by Playboy Enterprises. His death cause was due to an E. coli infection.
Hefner was the founder of 'PLAYBOY' magazine. He was also known as the ultimate playboy. He had had an affair with more than 65 girls throughout his lifetime.
Additionally, he rose to prominence as a reality TV star and philanthropist. Recently, A&E released a documentary 'Secrets of Playboy' which has been unveiling the unknown truth about Hefner.
Throughout his lifetime, he made numerous headlines over personal and career-related controversies. Some of them are,
1)

Hefner allegedly raped women at the Playboy mansion
Several eyewitnesses and victims confirmed that Hefner routinely raped Playmates while they were staying at the Playboy mansion. Susie Krabacher, a former Playmate, claims Hefner raped her in 1983 when she went to his room one night to ask him to consider her for Playmate of the Year.
She claims Hefner offered her a pill to calm her nerves, which she later discovered was a quaalude. Krabacher explained,
"He was naked and my pants were off. I thought that I was having a nightmare … but this old man with his mouth gaping open was a real thing, was a real person. It was Hefner."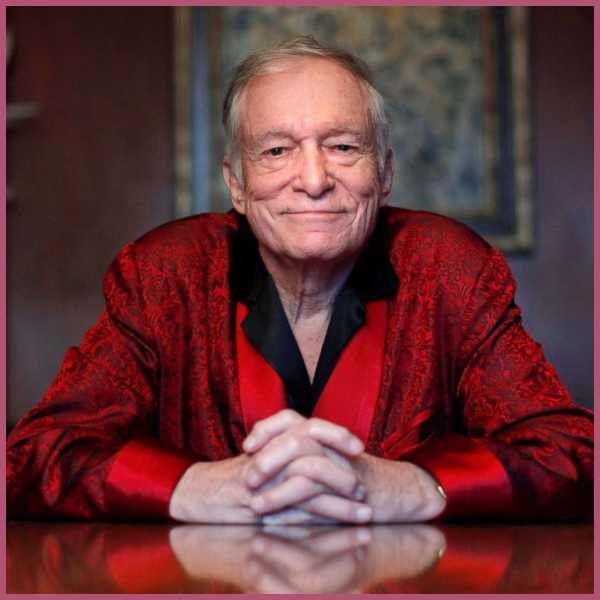 Hefner's former valet, Stefan Tetenbaum, claims he witnessed Hefner anally raping Playmate Dorothy Stratten in the mansion grotto. Similarly, the twins' Playmates Karissa and Kristina Shannon allege that on their 19th birthday, Hefner, then 84, gave them pills and pushed their heads down to perform oral sex on him.
Also read "Ashley Mattingly, former Playboy Playmate dead at age 33 due to suicide!"
The former playmate also addressed on Monday's episode of A&E's docuseries, "Secrets of Playboy"," that having sex with the late media mogul was "like rape". Karissa said,
"To me, it's like rape. He used control mechanisms completely through everything, so I'm happy that I had the abortion."
She was pregnant with Hef's baby when she was 19 and had an abortion.
2)

Turned Playboy models into porn stars without their consent
According to Sondra Theodore, Hefner had his own ways methods for getting women to sign unfavorable modeling contracts. Playboy first offered drugs and alcohol to models before signing the contract.
A former director of Playmate Promotions, Miki Garcia alleges that minor females were photographed and signed contracts, but that their photographs were not published until they were 18 years old. She added that Hefner sold photos and video content of the models to porn sites without their knowledge.
Theodore recalls,
"They made me a porn star against my will,"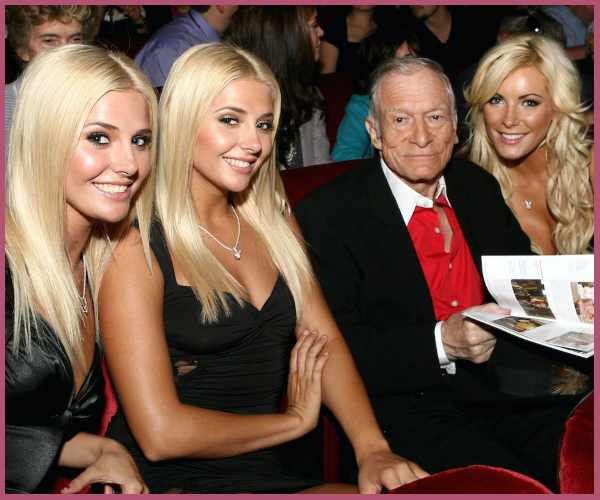 Also read "What Is Onlyfan Controversy Of Bella Thorne? She Apologized To Other Content Creators On The App!"
3)

His alleged abuse was pervasive at the corporate level
To be considered for Playmate of the Year, women had to sleep with Hefner and his friends. Masten, a former Playboy model recalls,
"You had to vie for that position,"
Garcia reminisced about the time she turned down a proposal and another woman was voted Playmate of the Year as a result. She said,
"I didn't want for them to perceive me as a whiner or a person who couldn't handle the job,"
4)

Obscenity charges
Hugh was arrested on accusations of publishing and circulating "obscene literature" in the early 1960s. He featured Jayne Mansfield however, the case went to trial, which ended in a hung jury, with the original playboy acquitted of all charges.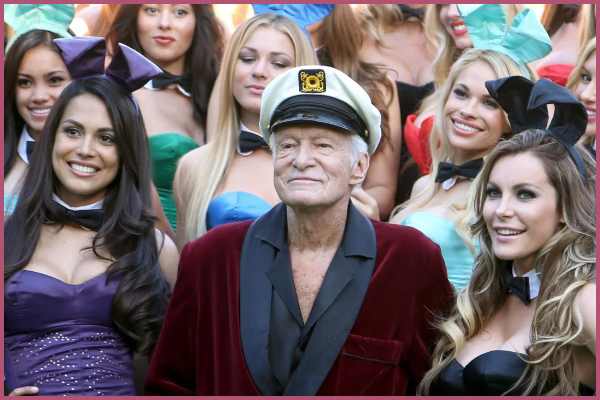 Also read "Facts related to the career and family life of the least known of Hugh Hefner's children, son David Hefner!"
Short bio on Hugh Hefner
Hugh was a famous personality. He was a well-known entrepreneur and businessman. Moreover, he was most popular as the founder of the "PLAYBOY" magazine.
The name Playboy is not only limited to his magazine. But he is also famous as a playboy in real life.
As of now, he was mostly celebrated in the media as the founder of the magazine that changed the men's lifestyle. Additionally, he also worked as a writer for a military magazine during World War II.
Previously, he served as the journalist and copywriter for another men's magazine, "Esquire". See more…