Hulk Hogan and Sky Daily married after two months of engagement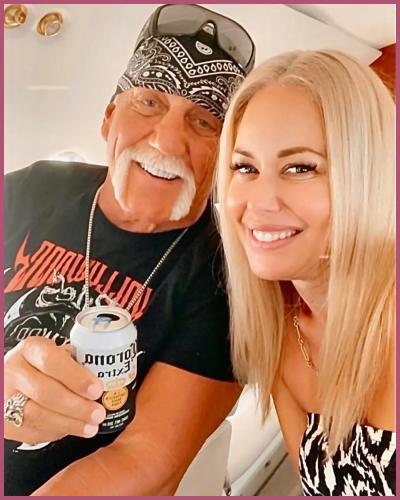 Hulk Hogan and Sky Daily are officially married couple.
The couple tied the knot on Friday, September 22, in an intimate ceremony in Clearwater, Florida.
This is the third time, Hulk Hogan has married so far.
---
Hulk Hogan and Sky Daily have made it down to the aisle
'Happy married life'! Hulk Hogan and Sky Daily took a milestone step in their relationship.
The retired WWE star, 70, married for the third time to his fiancee Sky Daily after two months of engagement.
The couple tied the knot on Friday, September 22, in an intimate ceremony in Clearwater, Florida.
The ceremony took place inside the Indian Rocks Baptist Church. Their wedding was officiated by the pastor, Aaron Filippone.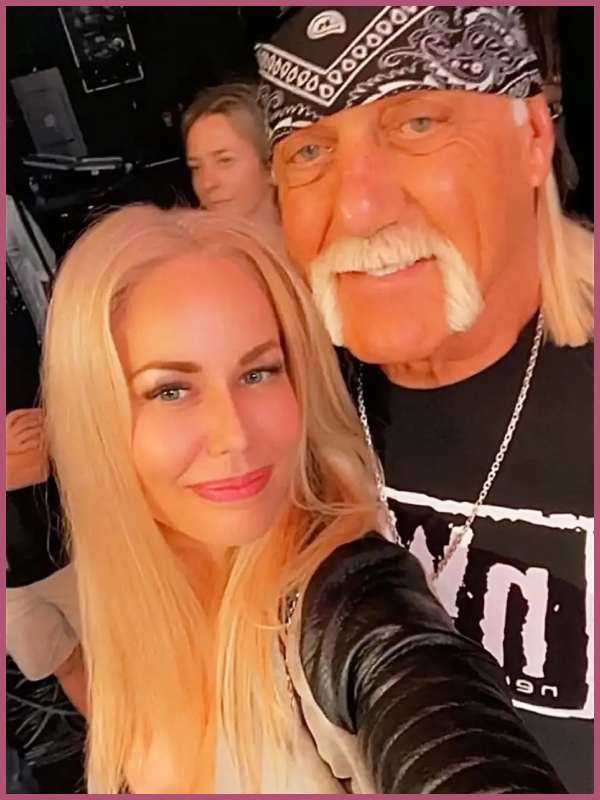 A photo obtained by TMZ shows the yoga instructor, 45, who wore a strapless gown by Rue de Seine, posed to his now-husband Hogan, who is dressed in a black tuxedo, after the ceremony.
The bride is accessorized with 18-carat white gold earrings, which are encrusted with four-carat diamonds.
Also read Hulk Hogan announced his engagement to girlfriend Sky Daily!
Further, she added a matching bracelet and necklace pendant, along with her sparkling wedding ring. Her wedding ring is estimated to be worth around $500,000, according to Page Six.
Hulk Hogan, on the other, paired his tuxedo with a white corsage on the lapel, a bow tie, and his signature black headband.
Daily Mail reported that the nuptials were a spur-of-the-moment decision. An insider told the outlet,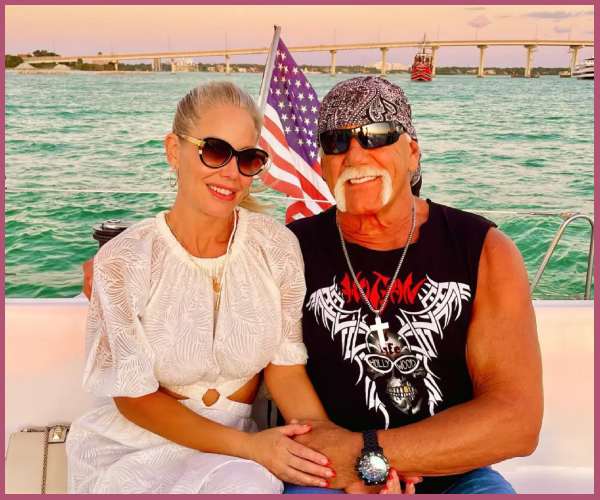 "It was a low-key wedding, Neither of them wanted over the top,  just a small affair with their nearest and dearest to declare their deep love and commitment to each other."
The wedding news comes more than a year after their engagement in July 2022.
Hulk Hogan has previously married twice
Hulk Hogan, whose real name is Terry Bollea, was first married to Linda Hogan in 1983. The former couple married for almost 26 years from 1983 to 2009.
They shared two children together a daughter Brooke Hogan and a son Nick Hogan. While Nick has witnessed his father's third wedding, Brooke didn't appear at the ceremony.
Similarly, Daily's three children were in attendance.
For the second time, he tied the knot to Jennifer McDaniel in 2010. Like his first marriage, his second marriage didn't long last and broke up 11 years later.
Also read Former WWE Superstar Hulk Hogan Confirmed Divorced From 2nd Wife Jennifer McDaniel, Admitting Having A New Girlfriend, Who Is She?