Hunter Woodhall and Tara Davis engaged after meeting four years ago!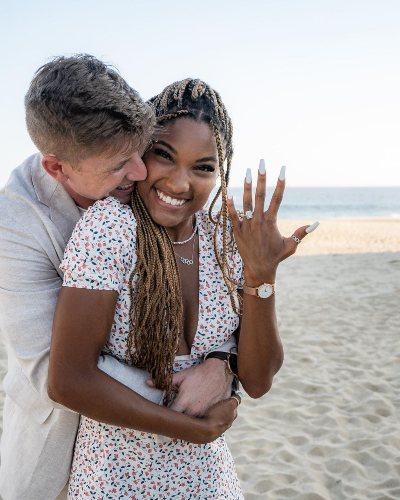 Hunter Woodhall and Tara Davis are engaged to each other
He proposed to her during their romantic getaway in Cabo San Lucas
They met each other in 2017 at a 2017 high school track in Idaho
---
Hunter Woodhall and Tara Davis are now officially engaged! On 26th September 2021, they announced the engagement news. Hunter proposed to her during a romantic getaway to Cabo San Lucas, Mexico. She wrote,
"You've showed me the true meaning of life and now I get to spend the rest of my life with you. Let me reintroduce myself as a FIANCÉ."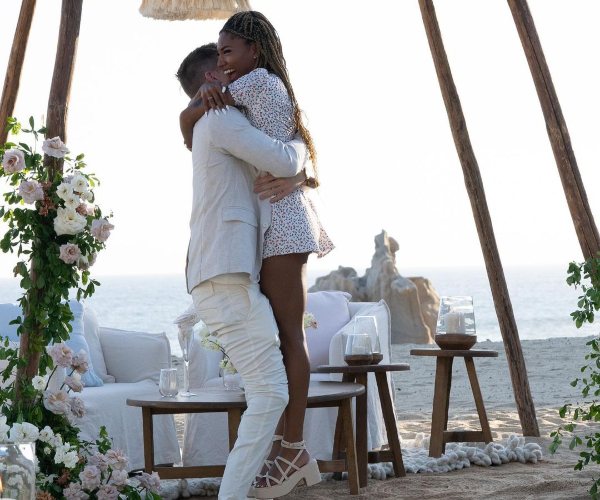 Woodhall proposed to his beautiful girlfriend under a beautiful wooden altar on the beach decorated with floral arrangements and macrame chandeliers. The couple sipped champagne before Hunter went down on one knee wearing a beige suit. Tara showed her emerald-cut diamond engagement ring. She was wearing a plunging floral sundress. Hunter wrote,
"To my future wife, I promise to always be there for you, I promise to always provide for you, I promise to always love you. You make me a better person and I can't imagine a life without you. Thank you for trusting, supporting, and loving me the last 5 years. Here's to the rest of our lives. P.S. the last pic is my relief from getting a yes haha."
The couple was congratulated by their friends. They seem happy together announcing the engagement.
Also read Jessica Batten is officially engaged to Benjamin McGrath! All details about their engagement
How did Hunter and Tara meet?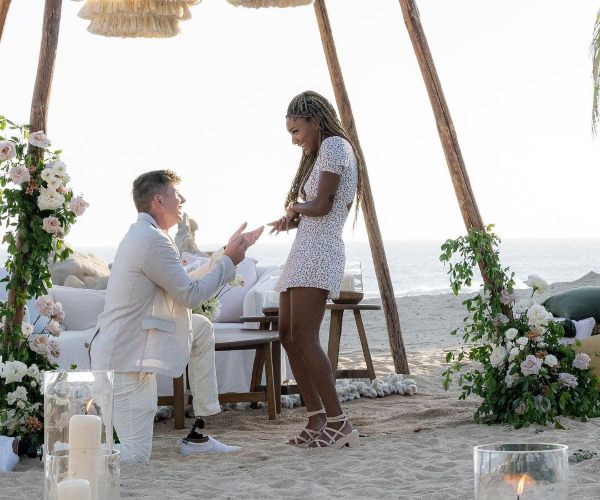 Hunter Woodhall and Tara Davis met each other through track and field. They met around 2017 at a 2017 high school track in Idaho. They were attracted to each other immediately and have been together since then. Also, Tara revealed,
"When I first saw him, I was like, 'Oh my god! This boy is fine!' I had to figure out who he was."
What is the age of Hunter Woodhall?
Hunter Woodhall was born on 17th September 1999 in Georgia, USA. He is 22 years old at present. He attended Syracuse High School and later went to the University of Arkansas. Hunter was homeschooled until he was in fifth grade. When he was in sixth grade he was bullied in school.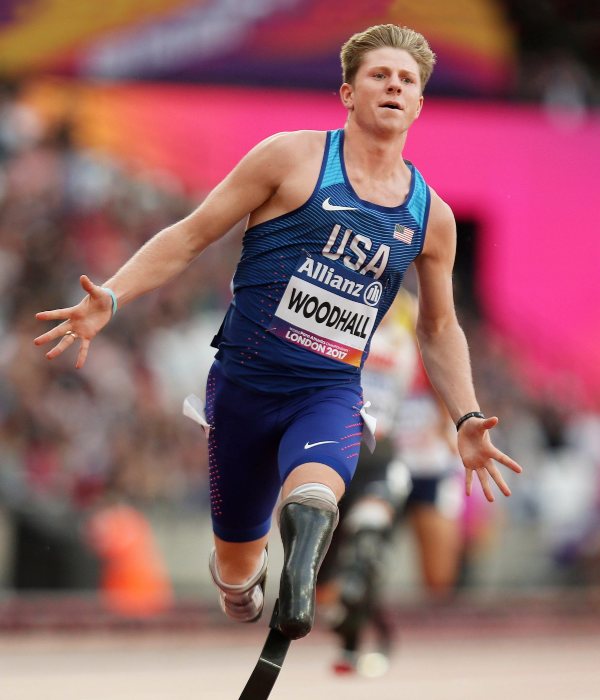 A year later for the seventh grade, he moved to a different school and managed to make friends. Likewise, Woodhall was named the 2016 Male High School Track Athlete of the Year by US Paralympics.
Also read Britney Spears is engaged! Fans think her fiance Sam Asghari cannot afford a ring!!!