Hurry Up! 5 Gym Wears For Men and Women In Affordable Rate…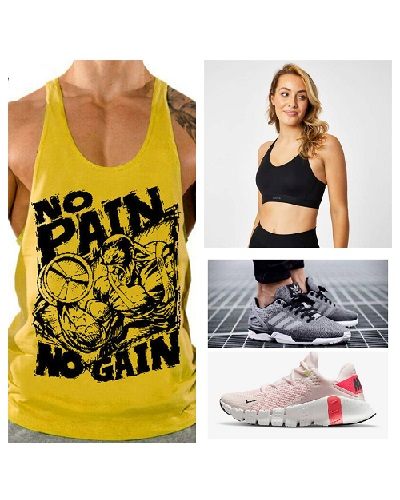 Gym wears gives your body support and makes you comfortable, while doing a gym workout and exercise. Nowadays everyone looks so fit and healthy. People are started to go to the gym to keep their bodies physically fit.
There are different brands, such as Adidas, Nike, Puma, Reebok, Gymshark, etc., which produces various kinds of gym wears for his customers.
If you ever want to go to the gym, as to maintain your health and body. You need gym wear and accessories, which help your gym training more effective and comfortable. Let's know 5 gym wears for men and women.
1. Gym T-shirt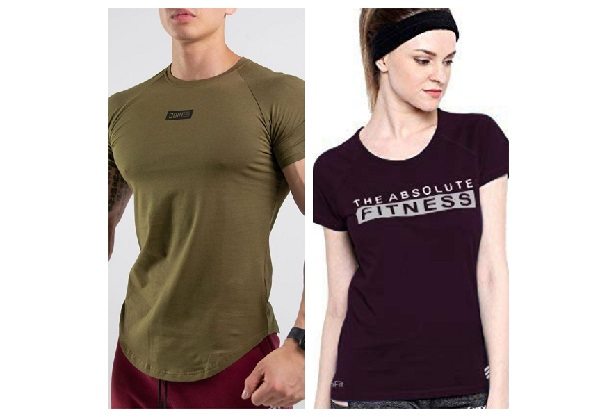 A gym T-shirt keeps your body shaped and sweat-free. There are mainly short sleeves and long Sleeves Gym T-shirts. You can use both for your gym training. The Army green Cotton Blends short sleeves Gym T-shirt is for men, which cost is around $27.32. The Burgundy color round neck gym T-shirt is for girls. It is lightweight, breathable, and made with 100% cotton. It cost around $9.2.
2. Gym Vest for men and Gym Sports Bra for Women
Above the left side, black color gym USA Pro high impact sports bra is for women. It supports your body in your extreme workouts. It cost around $30.61. The yellow no pain no gain Gym vest is for men. It cost is $6.94 and it is available on ebay.com.
3. Gym Shoes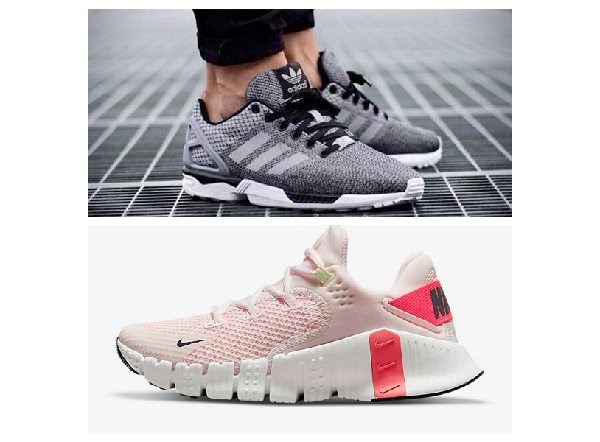 If you really want to go to the gym and shape your body. A good pair of gym shoes is highly recommended for you. These grey top gym Sneakers shoes for men are from Adidas, which is really comfortable and trendy. It cost is $67.99. Another bottom Light Soft Pink/Magic gym training shoe is for women, from Nike. It is flexible and lightweight. It cost is $120.
Also read: 9 Comfortable Shoes For Men Below $50 For Exercise, Jogging, Gym. Where Can You Buy Them?
4. Gym Shorts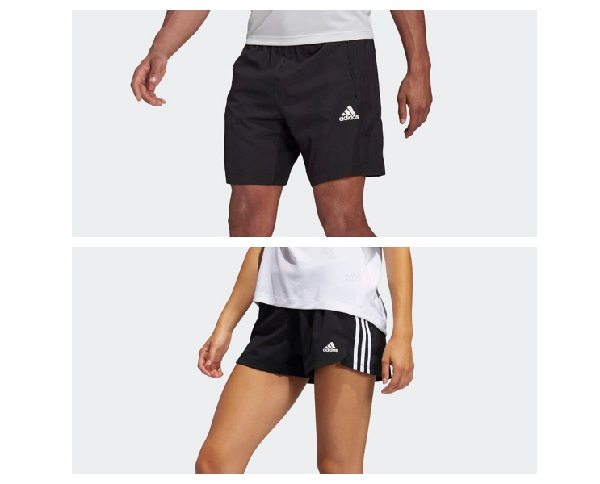 Gym Shorts is essential to wear in a gym for both men and women. This comfortable pair of workout shorts make your body move faster without any difficulties. its moisture-absorbing feature help to keep your body dry. Men's shorts cost around $30 and women's shorts is cost around $25. You can get this item from the Adidas online store.
5. Gym Leggings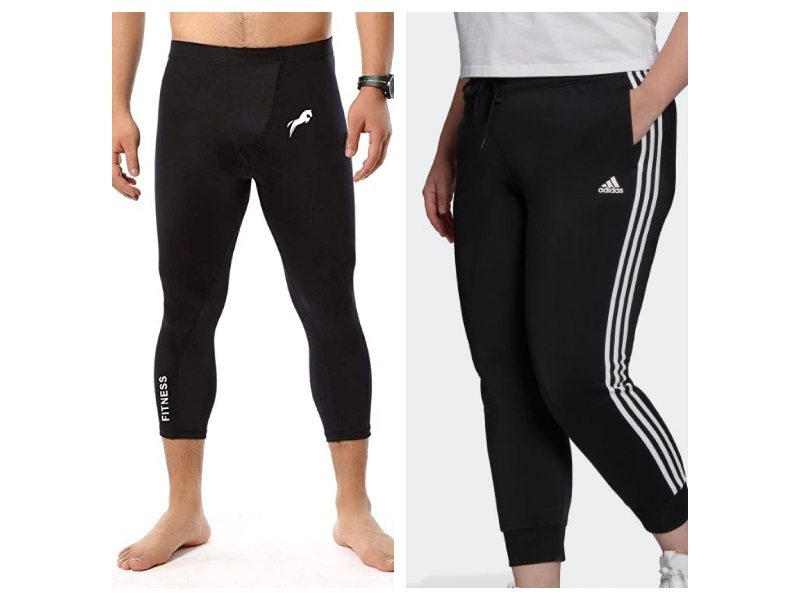 Gym Leggings support your lower body part. Tt's moisture-absorbing feature help to keep your leg dry. Men's leggings are Smooth and Ultra-Soft Fabric, which cost around $5, available at Amazon store. These women's slim-fit shorts is cost around $40, available at the Adidas store.
Also read: 5 office wears for men and women