The to-be husband and wife, Javi Marroquin and Lauren Comeau is dealing with their big fight! Marroquin's post says something about their fight! More details to follow!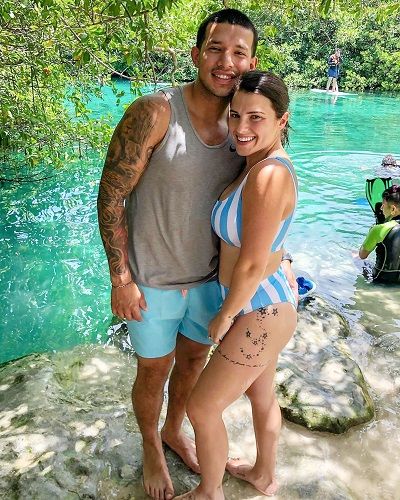 Javi Marroquin is a reality television personality with the nationality of American. Moreover, he is also a social media personality. He is famously known because of his appearance on Teen Mom 2 alongside his ex-wife Kailyn Lowry.
The to-be life partner of Javi Marroquin, Lauren Comeau is one of the best known Instagram Star. She is originally from Maine and stays in South Carolina currently. She is the one who is ranked in the list of most popular celebrities. The couple started dating each other from the month of July 2017.
Javi Marroquin's Instagram post
The lovely couple, Javi Marroquin and Lauren Comeau seem to have a massive fight with each other. Marroquin has shared an update about "losing everything" to his Instagram stories.
On 19th of August,2019, Marroquin's post showed a whiteboard on which there was an inspirational quote. The quote said:
"If you ever feel like you're losing everything, remember that trees lose their leaves every year and they still stand tall and wait for better days to come."
According to some sources, Comeau has also unfollowed Marroquin and removed photos of him from her Instagram. However, Marroquin has posted a photo of their nine-month-old son. Their son was named Eli.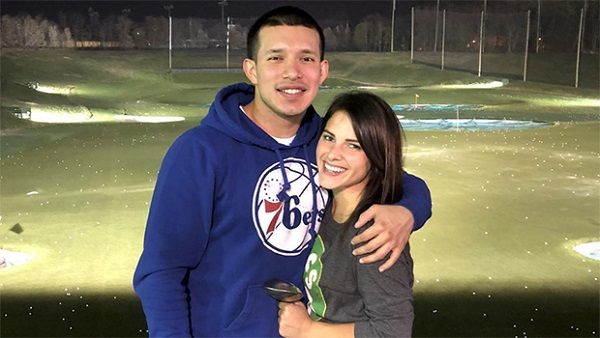 Also read: After the bitter breakup with celebrity chef Paul Hollywood, Summer Monteys-Fullam realizes she was wasting time with an old guy!
Ups and Downs in relationship
The fight of the couple was initiated one month after they came back from their vacation in Mexico. And after two months, Marroquin asked Comeau to get married.  Javi Marroquin described how they together enjoyed their company of each other. He seems to be very overwhelmed to get Lauren Comeau as a life partner.
Marroquin appreciated  Lauren Comeau for being the greatest mom to their son, Eli. Comeau was going to be stepmom for Lincoln. He explained about his fear for not finding someone that would love him. He thanked from his heart for being so much an important part of his family. Similarly, he claimed himself as one of the luckiest.
The couple met through a mutual friend at another friend's wedding in Delaware in the year 2017. And yes, they started dating in the month of March in the same year.
Also read: Harry Redknapp posts a Portugal family holiday picture of himself, wife, son, grandchildren sans daughter-in-law on his Instagram!
Kailyn Lowry's saying
Javi Marroquin has his ex-wife, Kailyn Lowry. Kailyn Lowry has given some words with justification to the public regarding this topic. Marroquin shares his 5-year-old son named Lincoln with his ex-wife.  The ex-wife said:
"Even though I've said things in the past, it's not my place to comment on their relationship or issues. I wish him the best whether they're together or not."
Kailyn Lowry has tried to stay out of the Javi Marroquin's present relationship situation. Kailyn Lowry and Javi Marroquin don't follow each other now on social media.
Involvement of Cops
The fight occurred when they were present in a get together at their home for the weekend with some friends. They used to fight frequently. But this fight was really intense and bad that something major went down.
It is very surprising to know that, the explosive fight of the couple led to the involvement of cops as well. The cops were being called to their home. However, no one was neither arrested nor taken out of the house. Thi fight was verbal but nor any intense or physical.
Short Bio on Javi Marroquin
The Reality Television Star, Javi Marroquin was born on 11th of December 1992. The star has always tried to keep his information a low profile. He is not much quite open in public, especially about his personal life.
However, it has been known that he was grown up with his two siblings. His sisters are Lidia Marroquin and  Sal Marroquin. Before achieving fame, he used to work at a Buckle store in a mall. More bio…
Reference:(usmagazine, inquisitr)