"I don't hunt ghosts, I communicate with them"-Zak Bagans' paranormal investigation, his tattooed body and his lifestyle! Read on all that here!
Zak Bagans' paranormality
The American actor, TV personality, and author Zak Bagans is a graduate of the Motion Picture Institute of Michigan. After moving to Las Vegas, Zak Bagans met and befriended Nick Groff in 2004.
Nick Groff happens to be the co-creator of his show 'Ghost Adventures' on Travel Channel. Zak Bagans had revealed that his interest in investigating the paranormal was aroused when he had a face-to-face encounter with the spirit of a suicidal woman residing in his former building apartment in Trenton, Michigan.
He teamed up with Aaron Goodwin and Nick Groff in 2004 and made a documentary film titled 'Ghost Adventures'. He also started the TV series 'Ghost Adventures' in 2008 which is running still and is in the 11th season.
This series starts with Zak Bagans' narration:
"There are things in this world that we will never fully understand. We want answers. We have worked years to build our credibility; our reputation. Working along side the most renowned professionals in the field; capturing ground-breaking proof of the paranormal. This is our evidence; our Ghost Adventures".
Zak Bagans also went on to make the spin-off 'Paranormal challenge'. In 2014, he also started 'Ghost Adventures-Aftershocks' and in 2016 he started a new series titled 'Demon Possessions'.
Zak Bagans has also authored 3 books on this science of supernatural-Dark World: Into the shadows with the lead investigator of the Ghost Adventures (2011), Darkness Optional: The Holy Truth (2013) and I am haunted: Living Life through the dead (2014).
He has however been criticized by paranormal enthusiasts for his aggressive and confronting moves towards the ghosts. In an interview, Zak Bagans had mentioned that he has changed a lot since his first encounter with the spirit.
He says:
"…I stopped provoking demons".
He also stated that he is now more cautious and does not battle with demons on a physical platform or verbally. He said that he is a little more combative only with the bad spirits.
Zak Bagans' tattooed body
As his passion for the supernatural, Zak Bagans is also fond of tattoos. He is a proud owner of 7 tattoos on his body. The largest tattoo is on his upper back and is that of an angel/demon (a winged skull) which he had got done in 2009 when he was possessed in Poveglia Island, Italy.
He has a tattoo of a little Christian cross on his right index finger. He also has a big Celtic cross on his left arm, an Aries symbol on his right arm, and a Dracula's cross on his right wrist.
He also has 'Denn die Todten Reiten Schnell (German)' tattooed on his inner left arm. It means 'for the dead travel fast'.
Near this tattoo is etched the Number 11 which is a symbol of his apologies to a female spirit he had unwittingly mocked during his investigation in Room no. 11 of Silver Queen Hotel, Virginia City.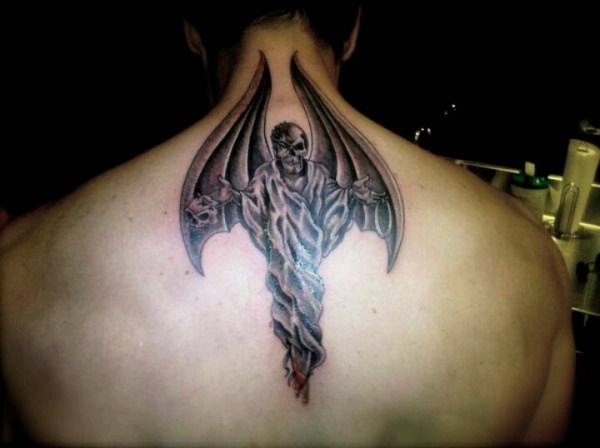 You may like to read Brooke Vincent is pregnant with her second baby with boyfriend Kean Bryan! She will have two children under two soon!
Zak Bagans' lifestyle
Zak Bagans has been nicknamed the 'Night dude' since he usually is up late for his shooting and spirit communication. His favorite food is beef stew and Philly Cheesesteak.
He likes tea over coffee. Cream and cookies are his favorite ice-cream. He likes black, red, and silver in color. He is a great fan of Vlad III Tepes aka Dracula. He is fond of History. He has adopted a dog called Gracie from the Nevada Society for the Prevention of Cruelty to Animals.
It is said that he has taught his dog ways to hunt ghosts. His former Las Vegas house had a dungeon in it. It is ironic that he is afraid of snakes, heights, clowns, and 'creepy-looking' dolls.
He hates Korean food and raisins. He invariably wears a gothic ring on his right index finger. He hates horse-riding since it hurt him. He has a history of food allergies: red fruits, red food dye, pumpkin, spinach, rye, grapes, paprika, almonds, calf, and prawns.
It is also rumored that he once had dated a porn star. Zak Bagans is pursuing a unique science and this intrigues, everyone!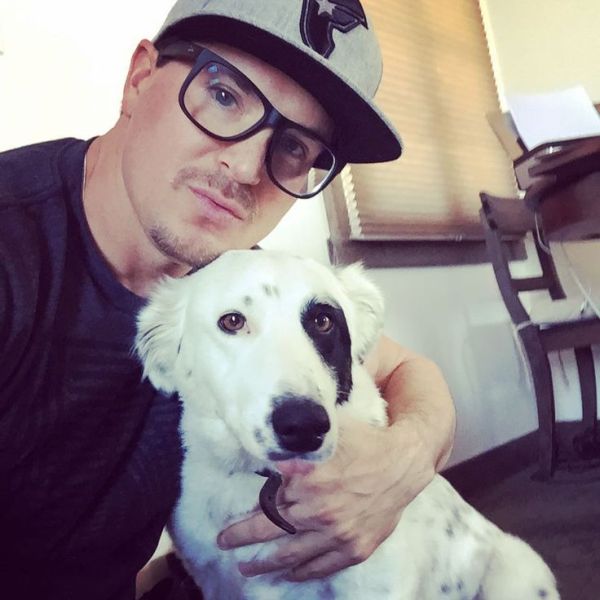 Also read Lady Gaga's muse Zombie Boy dead at 32! Was it an accident or suicide?
Short bio on Zak Bagans
Zak Bagans is an American actor, author, television personality as well as a paranormal investigator. He is best known as the host of the Travel Channel's paranormal series Ghost Adventures who founded the Ghost Adventures Crew.