Iain Stirling posts sweet wishes and message for fiancee Laura Whitmore on her 35th birthday!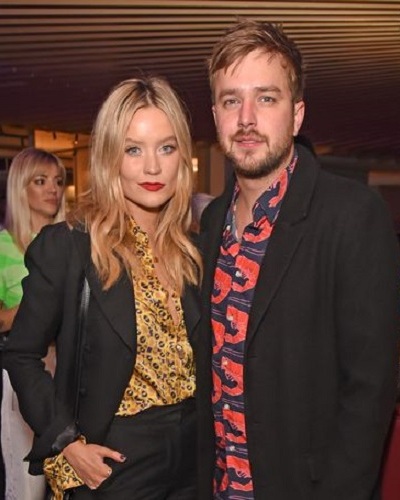 Comedian Iain Stirling was joyous. It is the 35th birthday of his fiancee Laura Whitmore. And Iain took to his Instagram to put up a sweet tribute for Laura on her birthday. Laura turned 35 this year.
Iain Stirling and his birthday wish on Instagram post
The fiancee of comedian Iain Stirling, Laura Whitmore turned 32 this  Monday. Iain, 32 posted a sweet message for her on his Instagram. He wrote:
"Happy Birthday to my best friend and the one person who doesn't seem to mind that I've managed to kill a sizeable section of our lawn."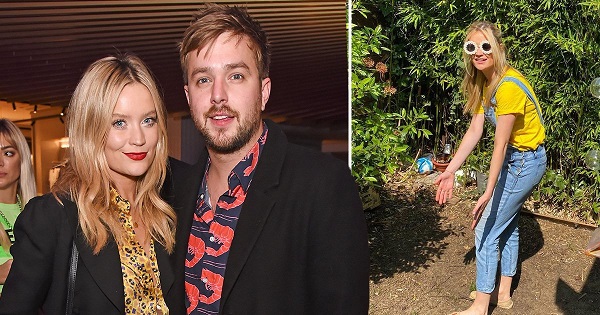 He called her his best friend. And to go with the post, he uploaded a gorgeous snap of the Irish beauty. She was in a garden and wearing a pair of denim dungarees with a bright yellow T-shirt. Her eyes were covered in a pair of white sunglasses. She was pointing down to the ground.
Fans and their comments
Fans of Iain rushed in to also wish his fiancee Laura on her birthday. Some also commented on her attire which they felt resembled that worn by the minion character from the Despicable Me cartoon movie franchise. Therefore, one of them asked:
"How long have you been dating Kevin the minion."
And another fan said:
"Happy birthday Laura the prettiest minion ever"
The relationship timeline of the couple
The couple Iain and Laura engaged at the start of 2020 in South Africa. They were there for the filming of the show Love Island. Iain proposed to Laura after they completed the filming of the show Winter Love Island. They continued to reside in the sunny destination after the show wrapped up.
Iain gifted his girlfriend-turned-fiancee with a yellow diamond ring which he himself had designed. A close friend told The Sun UK:
"They couldn't be happier. We're thrilled for them.

"He'd obviously thought about it for a while, as he designed the ring and yellow's her favorite color.

"Their wedding plans are on hold due to the lockdown but it's lovely to have a wedding to come."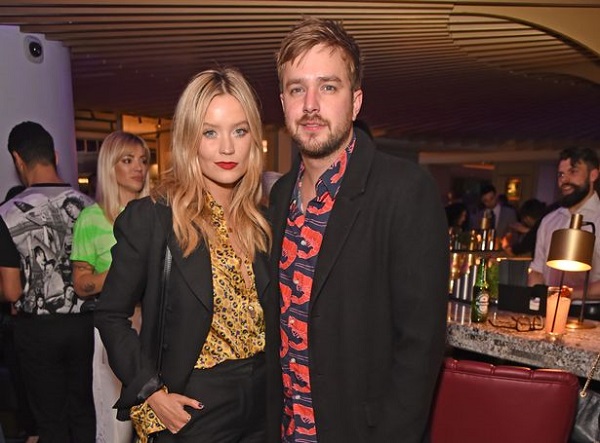 The engagement ring of Laura Whitmore
Laura is very excited about the new engagement ring and flaunts it proudly. The ring is a dazzling yellow oval stone that is attached to a white gold band. On either side of the rock are two baguette cut sparklers. Midge Williams, owner of Exclusive Watches Limited estimated that the ring might be costing £8000. He told Mirror UK:
"The price on a 1 carat good quality intense yellow diamond ranges from £5500 – £7000.

"On average you could buy a ring like this custom made in 18ct white gold shank for around £7000."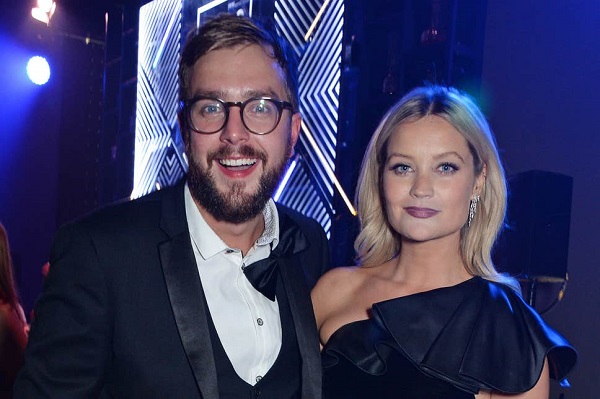 The stones on either side cost £500 each. Therefore, adding £1000 to it amounts to £8000.
A short bio on Iain Stirling
Iain Stirling is a Scottish comedian, writer and television presenter. People mostly know him for his role in 'The Dog Ate My Homework', 'BBC Comedy Feeds', and 'Help! My School Trip Is Magic'. More info…
Source: Mirror UK