Is Iggy Azalea Dating affair with NFL superstar Odell Beckham Jr.? Find out more about their relationship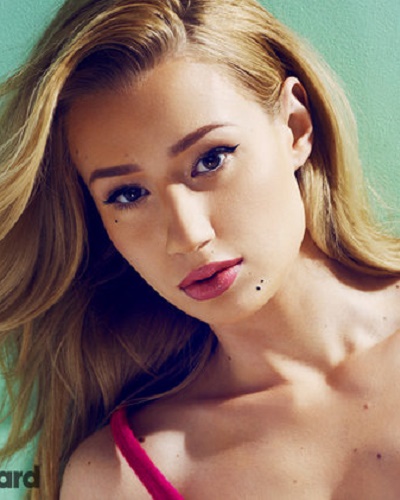 Love is alert! Every celebrity has their own personal as well as professional life
Untruth event comes as rumors about the celebrity while it becomes a headline of the news through the media
When two individuals are spotted together,  there come rumors regarding their relationship
---
Likewise, Iggy Azalea and Odell Beckham Jr. are not dating despite an incorrect report connecting the two romantically. According to the gossip cop, the singer herself denied claims about rumors of being a couple. Scroll to know about their relationship.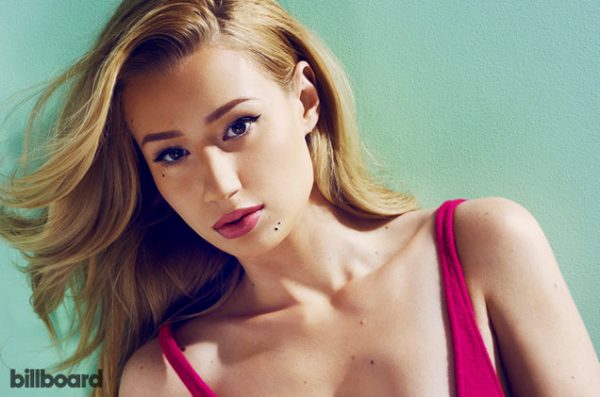 Are Iggy Azalea and Odell Beckham Jr. dating?
According to Iggy Azalea, she is not romantically involved with New York Giants star Odell  Beckham Jr. According to TMZ, Iggy Azalea told she's barely acquainted with the NFL All-Pro in response to reports that the two were an item after they were both at the Bowlero Woodland Hills bowling alley in Woodland Hills, California on Monday evening.
The singer was captured leaving LAX Thursday. She came out in a purple jacket with elaborate designs on the back, tight pink jeans, and beige pointy-toe booties with heels.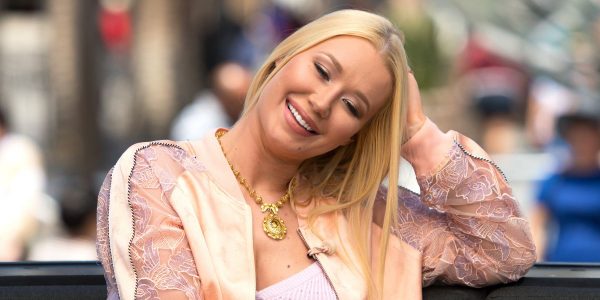 Pretty Girls singer said:
"I don't know him, literally [I've] not even had a conversation with him,".
The artist recognized and said that  Beckham was at my friend's party and we took a picture with a bunch of people on the outing, but nothing further.
According to the fancy songstress, Iggy Azalea doesn't  'watch football' and she is not familiar with the position that Odell plays.
(He's one of the football's best wide receivers since his 2014 debut, scoring a remarkable 35 touchdowns in that span while becoming one of the Big Apple's most prominent sports stars.)
A close source to Beckham said to the website that there was no developing romance between the pop star and athlete, saying that:
"people will create anything' to generate headlines."
Moreover, the source said that Beckham spent time on his West Coast journey practicing with NFL washout Johnny Manziel. As per the New York Post item, Odell and Iggy were 'being romantic with each other throughout their outing, giggling and cozying up to each other.'
However, last summer, Iggy was engaged to a professional athlete in Los Angeles Lakers guard Nick Young prior. Iggy said to People on Wednesday that the feelings and emotions stemming from the split are reflected in her new album, Digital Distortion.
"When I started, I think things were very lovey-dovey, and I was engaged and about to get married and in that head space. I had a lot of changes and a breakup and was sort of like, "Wow, okay. Now I'm a single woman in my mid-20s and I want to talk about other stuff now!" 
'Aggressively Confident' Music After Broken Engagement of Iggy Azalea 
She wrote her new single "Switch" along with several other songs on the album right after she and Young which is called it quits.
Moreover, she said that:
"It wasn't that I was sad or feeling down in the dumps or feeling like I wanted to write heartbreak ballads," she explains. "I was kind of excited about all of the things that I could do now, and I just really wanted to talk about that on my album."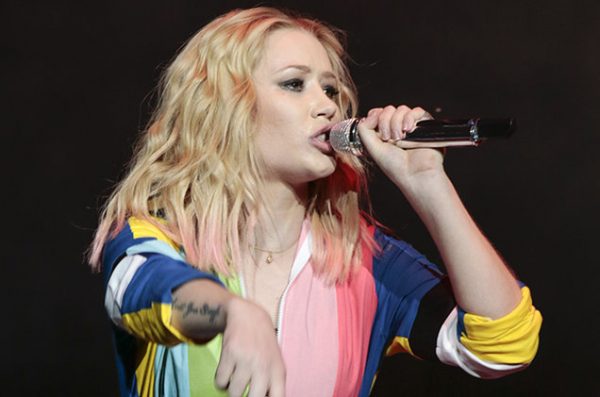 However, Azalea's empowerment doesn't just come from bouncing back after a breakup she gained confidence after repeatedly dealing with people who didn't believe in her over the years.
Azalea said:
"I always had to be my own support system and my mom would always say 'Fake it 'til you make it,' so I just say, 'You're beautiful' or 'You're the best' even if you don't believe it, Eventually, you believe the words you're saying. I like to always have those strong messages for women because we need to have as many female voices as we can telling people that."
Update on her relationship status
The news is that she is in a relationship with DeAndre Hopkins who is also an NFL player.
As of 2022, Azalea is presently dating Lakers Player Malik Monk.
Short bio on Iggy Azalea
Iggy Azalea is an Australian rapper who got famous after realizing her music videos of the songs 'Pussy' and 'Two Times' on YouTube. She is the fourth female rapper in history to get the number one position on US Billboard Hot 100 chart-topping. More Bio…