Ilhan Omar retaliates and states that she cannot be silenced by such anti-Muslim remarks!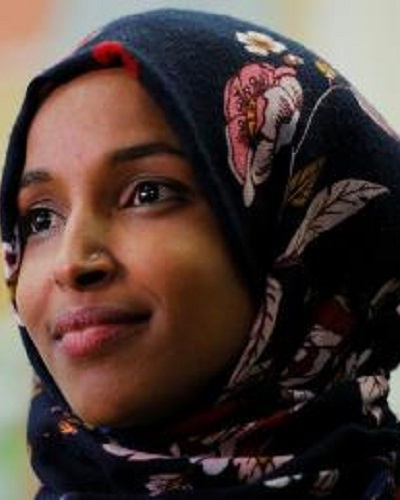 Ilhan Omar, the Democratic party member has been widely criticized for her comments about the 9/11 incident of the USA. But she has stated that she will not back up from what she said and the Democrats have also rallied behind her.
Ilhan Omar – the Democratic congresswoman
Ilhan Omar is from Minnesota and last November won a seat in the House of Representatives from her constituency. She is the second Muslim women whom people elected to the US Congress. Her parents are from Somalia and were refugees to the USA. She is the first woman in Congress to wear a hijab.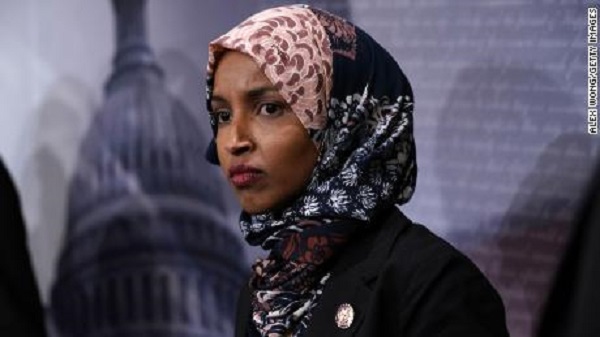 Ilhan Omar and her controversial comments
This is not the first time that Ilhan has made headlines with her controversial remarks. She is a newcomer but not new to making headlines.
She had made antisemitic remarks on Israel and on pro-Israel lobbyists. Last month, people including Democrats rebuked her for it and she apologized saying:
"I am listening and learning."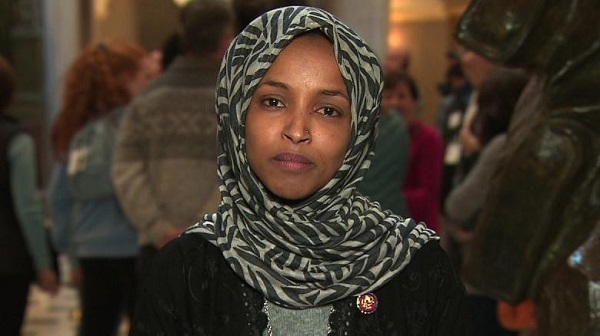 She has claimed that many harbor anti-Muslim sentiments against her when someone posted a picture of her alongside the burning twin towers. The police arrested a 55-year-old man in New York when he posted a death threat to her office and called her a terrorist.
The recent Controversy of Ilhan Omar
Ilhan had given a speech at the Council on American-Islamic Relations (Cair) on 23 March 2019 to a civil rights group. She had at length talked about the recent mosque attack in New Zealand and Islamophobia in her 20-minute lecture. She had said:
"Here's the truth. For far too long we have lived with the discomfort of being a second-class citizen and, frankly, I'm tired of it, and every single Muslim in this country should be tired of it. Cair was founded after 9/11 because they recognized that some people did something and that all of us were starting to lose access to our civil liberties."
She had misspoken about the founding of Cair which was in 1994 and not after the 9/11 attack. She had meant to say that the size of the organization has doubled after the attack, her rep said.
A Republican representative from Texas, Dan Crenshaw shared the clip and called it unbelievable. Ronna McDaniel, chair of the Republican National Committee called her Anti-American.
Ilhan Omar isn't just anti-Semitic – she's anti-American.

Nearly 3,000 Americans lost their lives to Islamic terrorists on 9/11, yet Omar diminishes it as: "Some people did something."

Democrat leaders need to condemn her brazen display of disrespect.pic.twitter.com/k3meEbUOAk

— Ronna McDaniel (@GOPChairwoman) April 9, 2019
Fox News and other media outlets began dissecting her statements. She tweeted:
"The people — and the people who knocked these buildings down will hear all of us soon!" President George W. Bush

Was Bush downplaying the terrorist attack?

What if he was a Muslim ? https://t.co/XMazssoD49

— Ilhan Omar (@IlhanMN) April 12, 2019
More remarks on her statement
The New York Times put a picture of 9/11 and wrote below it:
"Here's your something."
Many criticized her comments but some praised it. #standWithIlhan was a trending hashtag. And President Trump heavily criticized her speech as did the others from his party.
But Democrats rallied around her and criticized Trump. Elizabeth Warren accused Trump of fueling hatred against a sitting congresswoman. Furthermore, Bernie Sanders called Trump's reaction as disgusting. Additionally, Senators Amy Klobuchar and Kamala Harris claimed that Trump was spreading hatred.
But Nancy Pelosi, Speaker of the House commented about Trump's use of 9/11 images but also added that Ilhan was not right. Additionally, Rashida Tlaib, the other Muslim serving in Congress, and another Democratic Congresswoman, Alexandria Ocasio-Cortez requested the Democrats to push in and give more support to Ilhan. Ilhan thanked everyone for their support and said:
"Thank you for standing with me – against an administration that ran on banning Muslims from this country – to fight for the America we all deserve."
She also stated that she did not join the Congress to be silent
Source: BBC UK