''I'll cut off my hair' if ….': Josina Anderson's lose of Sanchez QB bet, her award-winning work and life: Learn on it here!
Josina Anderson goes bald
American ESPN journalist and NFL insider for ESPN Josina Anderson had announced last year that she would cut her beautiful locks if Marks Sanchez does not start week 1.
This was due to her great confidence that Marks Sanchez would be made a week 1 starter for Denver Broncho against the Panthers.
She had vowed to shave her head if this turns out to be wrong. Unfortunately for Josina Anderson, it was officially announced that Trevor Siemian will be their starting quarterback.
Since Josina Anderson lost the wager, she was forced to cut off her hair. Josina Anderson is indeed a woman of her word.
Immediately on learning about the announcement, Josina Anderson tweeted:
'Oh dear, was in the middle of a workout with my trainer @GigiA_IFBBPro, making me miss the news. I have to pay up! '
The next thing viewers saw was a bald-headed Josina Anderson appearing on the TV channel. This proves that she never goes back on her words and remains true to it!
The award-winning journalist
Josina Anderson has been in this field since 2000. She used to participate in tracks and fields sports at school. She also learned and liked dancing. Since 2011, Josina Anderson is working with the ESPN sports channel. She has covered major news stories and has also interviewed great celebrities from the sports world.
She is an NFL insider for ESPN and an elite reporter. Josina Anderson had also done a documentary titled 'A Premonition to Addis Ababa'. It dealt with the story of Colorado Crush Quarterback John Dutton's voyage to Ethiopia and his adoption of an 11-year-old boy.
In 2009, Josina Anderson won the Heartland Emmy Award for this documentary. Josina Anderson had remarked that she is surprised as well as overwhelmed with the award.
She said:
 "It was like when your dream finally comes true".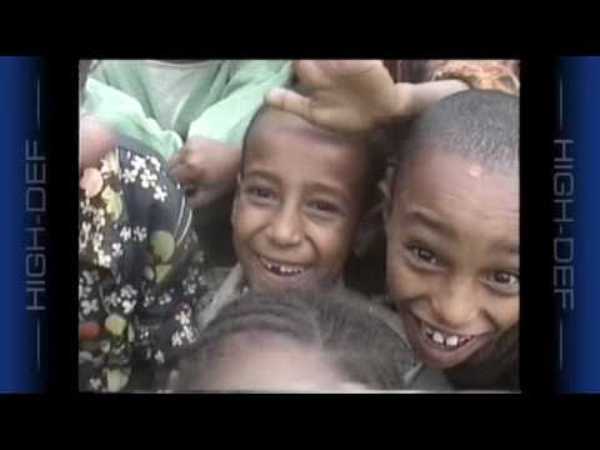 You may like to read Sophia Minnaert – the hardworking and determined reporter and sideline reporter for Fox Sports!
Single, not ready to mingle
Josina Anderson is of African descent born to Yasmin and Llyod Anderson and holds an American passport. She is the owner of a beautiful figure. She adorns beautiful clothes and simple jewelry to go with it. Josina Anderson is quite focused on her work and performs her duties well.
There are no reports about any affairs or romantic relationships leaked to the media as yet. A secret liaison cannot be ruled out. She has been never married or into any reported relationship. She is straight and is known to be a frank and compassionate person.
Her views on marriage are not known, but probably she has not met her Mr. Right as yet. There were some rumors in 2010 stating that she was married. Josina Anderson bravely confronted these rumors and tweeted:
"RT @deann16: @JosinaAnderson Hey good question! Where my husband!? Oh that's right he's roomin w/ (redacted) !Hahahhah"
Thus she has tactfully handled this rumor and converted it into a joke!
You may like to read Sports Journalist Jo Wilson -her athletic past, her dream job, career, role models, and personal life revealed!
Short bio on Josina Anderson
Josina Anderson is a reporter and NFL insider for ESPN and appears primarily in the shows including the likes of the sports center, NFL Countdown, NFL Insiders, and NFL Live. She is an award-winning sports reporter, who has covered for ESPN, Fox Sports and more primarily appears in many sports games. More bio…