"I'm so sick of moments of silence. It's not working,"- Kelly Clarkson calls for action over the Santa Fe School shootout!
Billboard Awards were held in Las Vegas today and there were a lot of tributes paid to the victims of the recent Santa Fe School shootout.
The school killings
This Friday morning shortly after the class began, gunshots were heard at Santa Fe High School, not far from Houston in southeastern Texas. Students ran helter-skelter looking for a safe place to hide. It has been reported that 9 students and 1 teacher were killed while dozens of others were injured.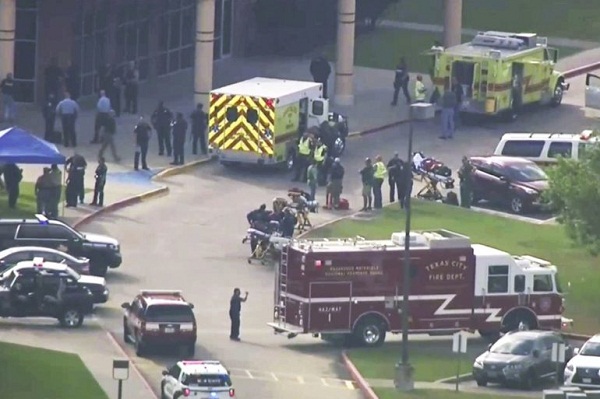 The suspect, Dimitrios Pagourtzis, 17 stated that he spared the people he liked. He had allegedly used a shotgun and a 0.38 revolver which were the legal possession of his father to gun down the students. The suspect was targeting a 16-year-old girl named Shana Fisher who had rejected his advances. The slain daughter's mother said:
"He kept making advances on her and she repeatedly told him no,"
It was for 4 months that the girl was facing problems with the suspect. He did not kill all people since he wanted his story to be told. A Pakistani exchange student and a substitute teacher were also victims of this shootout.
Kelly Clarkson and her emotional plea
At the recently held Billboard musical award function, host Kelly Clarkson made an emotional plea to all those present in the audience to stand up and take some action. She felt that a moment of silence will not help stop these killings. She said:
"I'm so sick of moments of silence. It's not working,"
Kelly went on to say:
"Why don't we not do a moment of silence? Why don't we do a moment of action? A moment of change?"
She had got quite emotional while saying this and had to compose herself on multiple occasions in between. She added:
"Once again we are grieving for more kids that have died for just absolutely no reason at all."
Our hearts go out to all the victims in the Santa Fe community and their families. ❤️ pic.twitter.com/7ejLAd8nKk

— Billboard Music Awards (@BBMAs) May 21, 2018
Currently, she is judging the reality show, The Voice with Adam Levine, Blake Shelton and John Legend as a coach.
You may like to read Kelly Clarkson-the most successful American Idol winner and her net worth!
More tributes for the American school shootings of recent years and dead people
Students of the Marjory Stoneman Douglas High School in Parkland, Florida where the February shootout had taken place killing 17 people joined Shawn Mendes and Khalid on stage to perform the song Youth with lyrics "You can't take my youth away."
Chills from this moving @ShawnMendes & @thegreatkhalid performance. A huge thank you to the Marjory Stoneman Douglas Show Choir for being a part of this special #BBMAs moment. pic.twitter.com/tBntNJs2J5

— Billboard Music Awards (@BBMAs) May 21, 2018
Ariana Grande performed No Tears Left To Cry which was her first single after the Manchester arena terror attack last year.
We have 'ʎɹɔ oʇ ʇɟǝl sɹɐǝʇ ou' after that #ARIANA_BBMAs performance! @ArianaGrande 😭🚫 pic.twitter.com/vSqrNprYXw

— Billboard Music Awards (@BBMAs) May 21, 2018
The premature death of the great singer Avicii last month was also mourned. Andrew Taggart from The Chainsmokers said that Avicii's death was a great loss for the music world. He added:
"He was an artist who inspired so many in so many ways and simply put he meant so much to us and so many in the EDM community."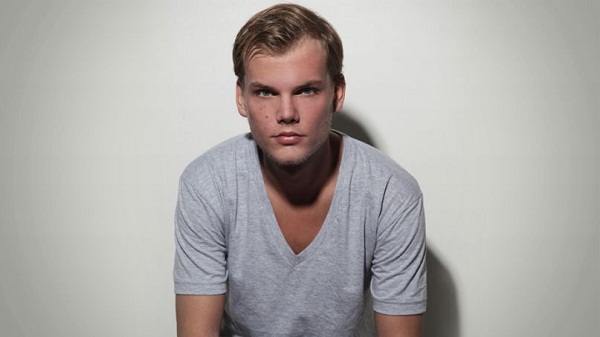 Halsey said:
 "Everyone who worked with him would agree he was such a joy and it makes this tragedy all the more painful.

"And it's a reminder to all of us to be there and to support and love all of our friends and family members who may be struggling with mental health issues."
Ed Sheeran, Taylor Swift, Khalid, Kendrick Lamar, and Camilla Cabello were the top winners of the evening.
Also read Brandon Blackstock's wife, Kelly Clarkson says that she never felt sexually attracted to anybody before she met Brandon Blackstock! Click for more details!
Short bio on Kelly Clarkson
Kelly Clarkson is an American singer and songwriter. She began her career as the winner of the television series 'American Idol.' Additionally, her debut single, 'A Moment Like This', topped the US Billboard Hot 100 chart. Since then, she has released several albums like 'Breakaway', 'All I Ever Wanted', and 'Piece by Piece' among others. More Bio…