Image Overhaul! Reality TV actor Benjamin Jardine gets hair transplant to attract 'the perfect woman'!
Reality TV star Benjamin Jardine who appeared in Marriage at First Sight and Celebrity Big Brother is just 36 years of age. He did not feel secure about his body image. Hence he decided to have hair transplantation to boost his confidence and get a good woman for himself!
Benjamin Jardine and his insecurity
Benjamin Jardine is 36 years of age and has developed the male type of baldness with a receding hairline. He was getting bald especially around the temple areas. While he was on CBB, he grew insecure about his appearance. He decided to get a younger look by undergoing hair transplantation. He wanted a full hairline and hence opted for this procedure. Ben said:
'Losing your hair does make you look years older and it definitely knocks your confidence when it comes to dating. I haven't been very lucky in love previously but I am on old-fashioned romantic who just wants to meet a lovely woman…

'The only difference this time is that I will meet her first and get to know her properly before tying the knot! I have definitely learnt my lesson on that score.'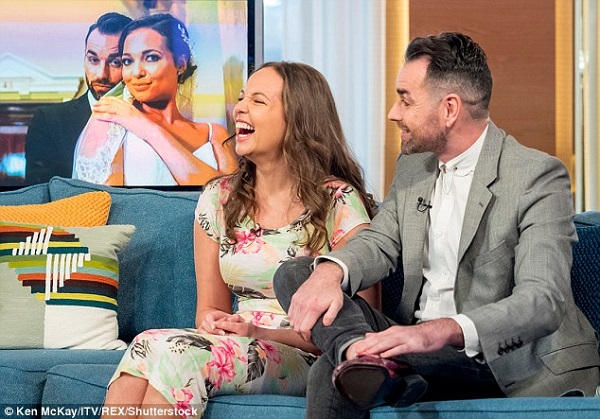 It might be recalled that on MAFS experts matched him with Stephanie Saint-Remy whom he had never met before. They were married on the show and honeymooned in Mallorca. They then settled in Clapham. But they soon divorced and Ben had admitted to having cheated his wife.
Benjamin Jardine and his reason for hair transplantation
Ben wanted to build his self-confidence and also get a perfect woman in his life. Hence he opted for hair transplantation. He said:
"I know my first marriage didn't work out but I would like to meet someone special and getting my hair sorted out will help with that…

'I have been losing it for years and it is particularly noticeable around the temples. You see pictures of yourself on Celebrity Big Brother and think: "It is really falling out – I need to do something"…

'I am a big believer that opportunities come your way if you have self-confidence and feel good about yourself…

'I know having a full hairline will make me look years younger and hopefully it can help me find the woman of my dreams. You have got to love yourself if you want someone else to love you.'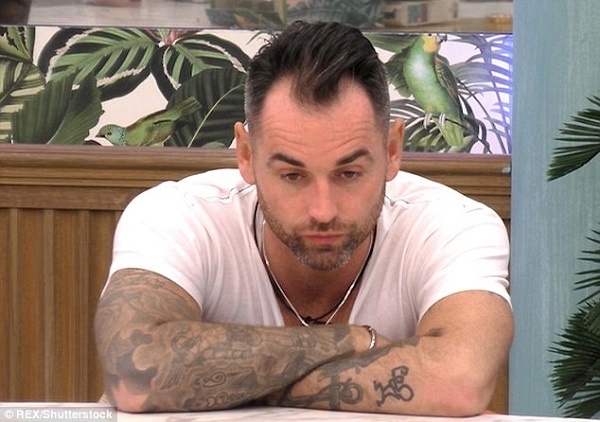 Benjamin Jardine and his choice of surgeon
Benjamin's surgeon is Asim Shahmalak from Crown Clinic in Manchester. Talking about his choice of the surgeon, Ben said:
'Your choice of surgeon is the most important consideration when having a transplant. I wanted the best in the world and I am delighted with the work so far by Asim Shahmalak, who is the best in the business."
Also, read Married at First Sight's Jamie Otis and Doug Hehner are Pregnant!! Recently revealed the Gender of the Baby-It's A Girl!!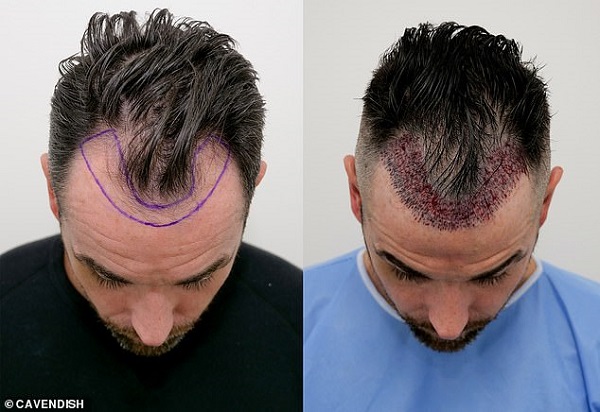 He also spoke in detail about the procedure. Around 3000 hairs were transplanted into the front of his scalp. These were taken from the back and side of his scalp area. And the procedure is called FUE (follicular unit extraction). Experts say this of the procedure on him:
"Follicles were extracted from the back and side of his scalp and then replanted in the balding areas at the front. It will take up to a year for the new hair to fully grow back when Ben should have a completely full hairline."
Ben is hoping that by next Christmas and feels that it would be nice that in his late 30s, he would now have more hair than he had when he was a teenager.
Benjamin Jardine as a father
He has a baby girl with his other former girlfriend Silvia Sanchiz, 41. The little girl is named Siena Grace and Silvia with the baby still resides with Ben in Bromley though they have separated. He said:
"I have absolutely love being a dad and it is great that Siena Grace is living with me even though her mum and I have split. We are still good friends and both."
Source: Daily Mail, The Sun