Imogen China: her family life with husband Edd China and her husband's recent 'Wheeler Dealer's show controversy: Learn about it here!
English Imogen China is the gorgeous wife of Wheeler Dealers host, Edd China. Imogen China has been Edd China's long-term girlfriend before they decided to take their relationship to a higher level and got married. She was born and brought up in Norway.
Imogen China-The gorgeous wife
Imogen China seems to be not very active on social media. She does have a Twitter account made in 2010 but not operated since 2012. She has posted only 8 tweets and seems to have left that platform altogether.
Anyway, Imogen China may probably not need social media since it has been said that she is in a happy space now. She enjoys the full attention of her loving husband. During his free time, Edd China is mostly with his wife.
They can be seen attending events and supermarkets together. Edd China usually accompanies his wife while shopping. Imogen China is found of plants and nature and has been spotted in plant nurseries in her town. They also spend their free time visiting family and friends or hanging out with them.
Imogen China also receives expensive gifts from her husband and they are living a happy and blissful life. Imogen is a kind person and has great respect for all. It is these inner great qualities of Imogen China which Edd China had liked. They do not have any children of their own yet.
Also read Explore about Sherri Hill an American fashion designer and businesswoman!
Edd China's exit from Wheeler Dealers
Imogen China's husband, Edd China is a TV presenter, designer, inventor, and mechanic. He used to host Discovery Channel's TV show Wheeler Dealers.
He has seven Guinness World Records in his name; the first one he had won in 1988 for the Fastest Furniture. He joined Wheeler Dealers show in 2003 and had been with it for more than 13 years.
This show was recently taken over by Velocity which was going to henceforth produce it. Edd China had some creative differences with the show's new producers and decided to exit. In March 2017, he issued a statement on YouTube.
Read more Edd China, the co-host of TV's "Wheeler Dealers" left the show. Why did the ingenious mechanic leave the show after 13 years? 
He said:
"Unfortunately, on Velocity's first attempt at producing the show they found Wheeler Dealers 'too difficult to make', 'at least in its current format'."
Edd China further added:
"In particular, the detailed and in depth coverage of my fixes in the workshop; what I consider to be the backbone and USP of the programme, are something Velocity feel should be reduced. The workshop jobs are certainly the hardest part of the show to make and reducing their substance and role in the show will save the production considerable time, effort and therefore money."

"However, this new direction is not something I am comfortable with as I feel the corners I was being asked to cut compromised the quality of my work and would erode my integrity as well as that of the show, so I have come to the conclusion that my only option is to let Velocity get on with it, without me."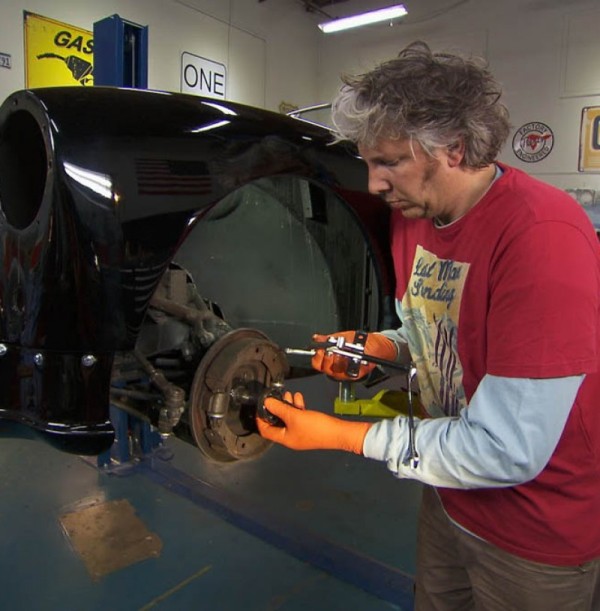 Unlike the usual hosts of such shows, Edd China was a calm, wildly capable, good-natured person with respect for all types of cars. He is been replaced by Ant Anstead from the UK series 'For the Love of Cars'.
What did Mike Brewer, his co-host have to say?
In May 2017, Mike Brewer spoke rudely about Edd China's exit from the show. He certainly was not in a good mood when he tweeted:
"Edd left, didn't say, just abandoned the show and then trashed it after 13 years… who's the traitor?"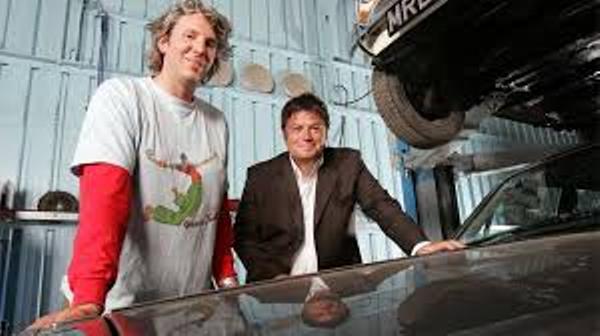 However, realizing that he had spat fire, Mike Brewer immediately deleted this tweet and further said:
"Edd Left and didn't say, yes your right I'm still pulling the knife from my back!"
Mike also said that they have a new co-host, so they will reboot the series and he was sure it would be phenomenal.
The death threats to Mike and his family
Edd China's fans were obviously angered by Edd China's exit. Mike Brewer was at the receiving end of their anguish, anger, and frustration.
Mike Brewer and his family (wife and daughter) started receiving abuses and death threats from Edd China's loyal fans. Edd China felt bad and intervened.
He uploaded a video which said:
 "It seems we need to talk about Mike. A lot of you have been asking if I'm still talking to Mike, whether I'm upset with him, and whether we'll continue to be friends in the future."
He continued:
"…And the answer is …of course! Is he my favorite person at right now? Probably not. And I know for sure I am not his, but that's ok. We're both adults, we'll get over ourselves, we'll get past it and we'll be fine. Now, Mike called me at the weekend and told me that over the past few days; not only he, but also his wife and daughter had been receiving a lot of abuse and even death threats, because of my leaving the show, and that's really NOT cool."
www.marriedbiography.com team is definitely keen to know what this highly talented mechanic is up to next. Our best wishes to him!
You may like to read A focus on quality and innovation is all you need to sustain in Fashion World. Explore about Prabal Gurung a Nepalese-American fashion designer!
Short Bio on Edd China
Edd China is a British television presenter and motor specialist. He rose to prominence as the presenter and mechanic on Discovery Channel's television show Wheeler Dealers. Furthermore, he has also appeared in another couple of famous shows such as Top Gear, Scrapheap Challenge, and Fifth Gear. More Bio…