IMPACT Wrestling star Gisele Shaw Comes Out as Transgender!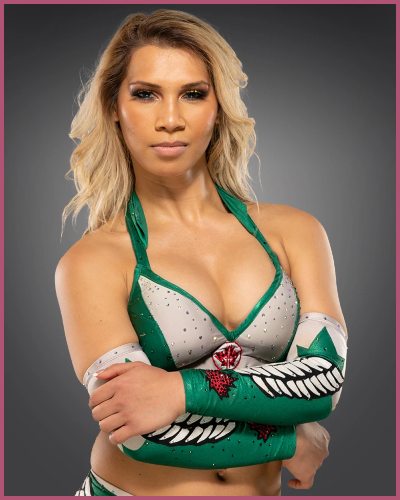 On June 24, 2022, Gisele Shaw came out publicly as transgender.
Gisele Shaw is making waves in the wrestling world with her coming out journey.
The Filipino professional wrestler is currently signed to Impact Wrestling.
---
Gisele Shaw, 33 came out as transgender on June 24, 2022! See what holds in the sexuality of the Impact Wrestler.
Gisele Shaw came out as a Transgender
Gisele Shaw whose real name is Gisele Mayordo openly revealed her gender identity on June 24, 2022. On coming up as a strong self she adds,
"Sports is great, I would want everyone to be included. People are getting away from, that trans people are discriminated against, that trans people are the targets of violence."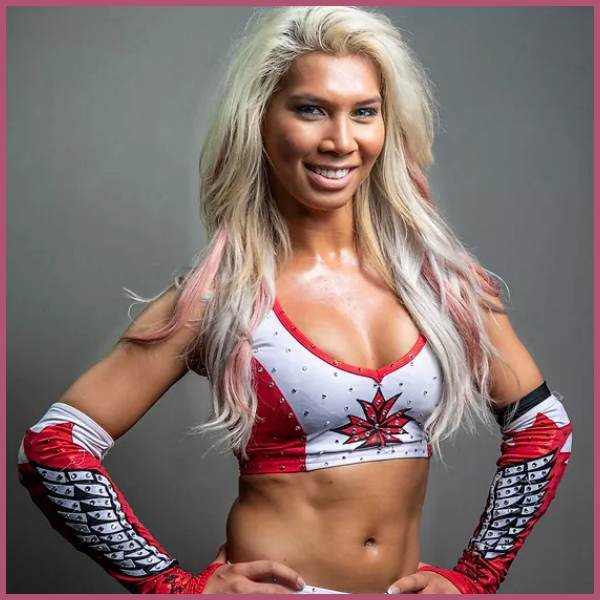 The 33-year-old wrestler this Pride month decided to come out as Toronto Pride. Immediately after coming out, she responded,
"There is really no perfect time to be coming out. It's my journey. Now just felt right for me."
Who is Gisele Shaw?
Gisele Shaw was born on October 30, 1988, and has been wrestling for a few years as a Filipino native. The pro wrestler aged 33 from Toledo City, Philippines made her debut with IMPACT only a few months ago.
She is currently signed with IMPACT Wrestling and has experience working with Progress Wrestling and Revolution Pro Wrestling.
Talking about her competitions, she recently Shaw defeated pro wrestler Lady Frost with a corkscrew move. Meanwhile, she is also a stunt worker and has opted for the same in Hollywood Industry.
Also, Read Ricky Gervais's Controversial Netflix Jokes Where He Slams Transgender Community
What does coming out feel like? Gisele Shaw On feeling more powered
Gisele Shaw came out publicly as transgender on June 24, 2022, while she explains it to be "taking my power back."
"Coming from an Asian background, being the oldest, there was an unsaid rule, the expectation was that I would carry the family name, that I would set an example, that I would take care of my sisters."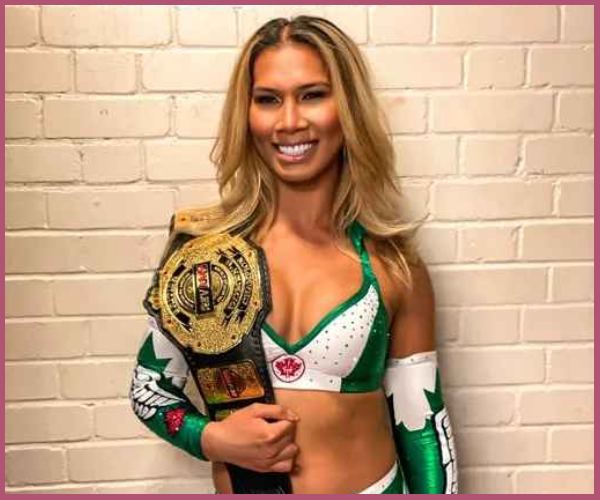 She has acted as an influencer and revolution for those who fear coming out. In addition, her efficiency and proficiency in work prove her an accomplished wrestler in England.
One day prior to Shaw stepping out, on June 23, 2022, she also revealed that she has been putting on a screenplay.
Giselle had uploaded a picture of herself writing, "D O C U M E N T A R Y," underneath it. Look something is coming down the line.
Also, Read Transgender Lia Thomas Breaks Silence On Her Sexuality 'Trans people don't transition for athletics'.