'Impractical Jokers' James Murray And His Career Path!! Get To More About The Life Of James Murray Here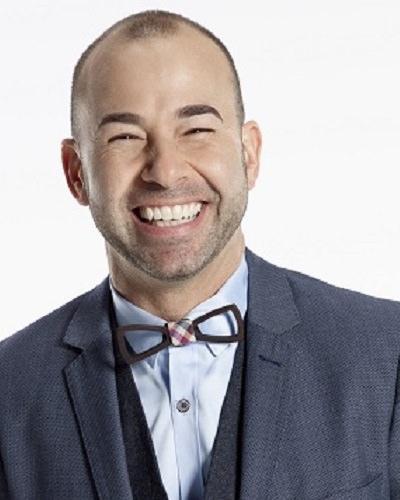 The member of NewYork based comedy troupe called 'The Tenderloins' James Murray is a well-known face of 'Impractical Jockers' along with his best friends, Brian "Q" Quinn, Joe Gatto and Sal Vulcano.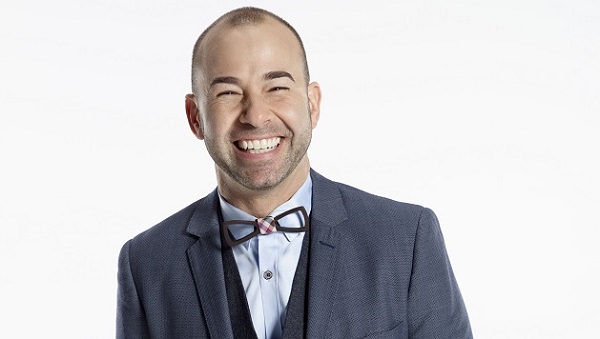 Continue reading to know more details about the life of James Murray. His career, and more details on his life!
James Murray on 'Impractical Jokers' 
'The Tenderloins' is broadcasting their hidden camera prank for six years in Impractical Jokers on TruTV. Moreover, they are also expanding their brand with their increasing popularity. James Murray talked about the show with Las Vegas Magazine's Matt Keleman.
During the talk, Matt kept the question about the story behind the name "Santigo Sent Us". In the reply, James Murray explained that  Santiago is a fictional character created on the show. Moreover, he explained:
"The last tour was the Where's Larry Tour, this year it's named for Santiago. Since Season One we've had this recurring joke on the show that whenever you go up to somebody in the mall, you say, "Who sent you? Did Santiago send you? Does he want his money?" And the money we always said we'd send Santiago was $5."
Adding,
"It's never lot of money! It's just $5. We never seem to pay him the money, and he's this fictional character that hopefully will come to life one day with casting, but you never see him, he doesn't exist, so it's the Santiago Sent Us Tourthis time."
You may like to read Sal Vulcano is Neither Married nor gay. But why did he admit that he's gay on the national television?
The group of 4 comedians that form The Tenderloins met each other at a Staten Island High School. During the talk, he also recalled some of his back stories before he rose to fame together with his mates.
Before getting into the pranks and comedy, he had a job as the senior vice-president of development for a TV company. Meanwhile, he served there for 11 years creating and selling TV Shows.
Furthermore, he explained:
"I started a lot of prank shows being greenlighted, like back then Justin Bieber re-launched Punk'd on CW. There were other prank shows going around, and I felt like there was a new opportunity there. And so the guys and I got together and came up with a twist. … We took the traditional prank format like, say, Candid Camera, where comedians prank the public. We spun it upside down. We're no longer punking strangers."
Their journey started when people captured is the natural chemistry that the four of us have. Moreover, the four mates also getting compliments for their pranks which helped in growing their career as pranksters.
Also read Brazilian Kennya Baldwin-daughter of famous Brazilian singer Eumir Deodato, wife of Stephen
What is the net worth of James Murray?
According to 2019 reports, James' net worth is estimated to be around $5 million. Whereas during 2017, his net worth was $1 million according to the sources.
 More About James Murray
James Murray is an American producer, actor, and comedian. He rose to fame as a member of the comedy group The Tenderloins. The group launched a TV show on TruTV called 'Impractical Jokers' in 2011. See more bio…