The Inauguration! Brisbane gets the Fantauzzo art series hotel which opens today!
The art series hotel Fantauzzo is opening today in Brisbane at Howard Smith Wharves. The hotel constructed with a budget of $100m opens on 26 March 2019. It has a celebrity picture in every room.
The Fantauzzo art series hotel in Brisbane
It is the most luxurious property and it opens its doors to the guests today. It is the Fantauzzo art series hotel which is worth $ 100 million. The hotel is on the cliff under the Story Bridge and has 166 guest rooms. The management appointed Shaun Fields as its general manager. The rooms have custom contemporary furnishings and original artworks and giclee prints.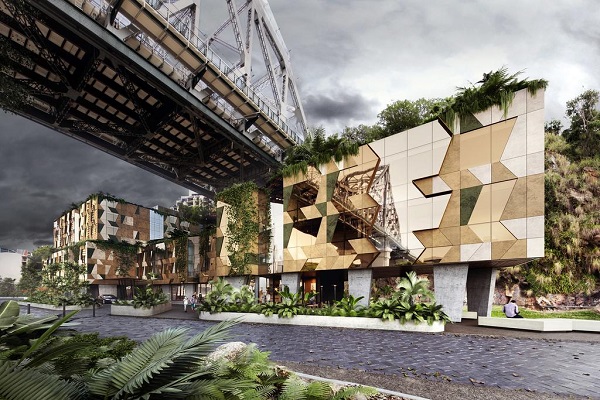 More details of the Fantauzzo art series hotel
The hotel is inspired by and also dedicated to most of the contemporary artists of Australia. It is six-storeyed and boasts of four distinct food and beverage outlets. It also has an impressive rooftop pool which gives great views of the Brisbane River. There is a bar, gym, and also three conference rooms. The latter is equipped with state of the art audio and visual technology.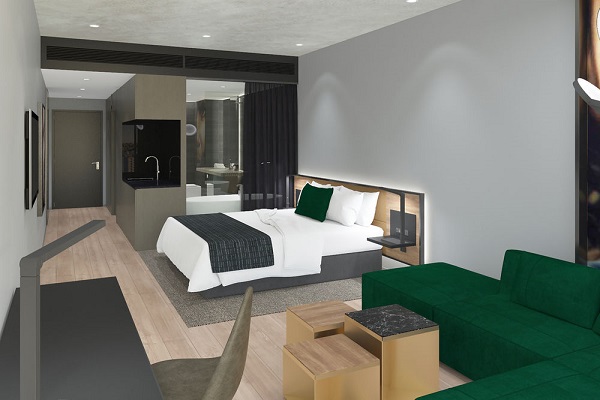 A bit about Shaun Fields
Shaun Fields is an experienced guy. He has over 20 years of experience in his field and has catered to famous high-profile guests such as Lady Gaga, Oprah Winfrey, Michael Buble' and Pink. Not to forget that his most esteemed guest was Queen Elizabeth II. Recalling that experience, he said:
"I worked with her representatives from Buckingham Palace. It took 12 months to meticulously plan and I had the pleasure of being her personal escort, It ended with a dinner for all the Commonwealth heads of government and I received a personal gift from the Queen at the end of it which I still wear to this day – a pair of cufflinks."
Shaun grew up in Durban and started his career in a hotel kitchen. The general manager of the hotel told him to join their intern program. Still a teenager, Shaun worked hard and found his way up. He was first with housekeeping, then reservations followed by the front office.
After 7 years, he left South Africa and worked first on QE2 and Seabourn cruise lines and visited places such as Amazon, Machu Pichu, Punta del Este, Barbados, and New York.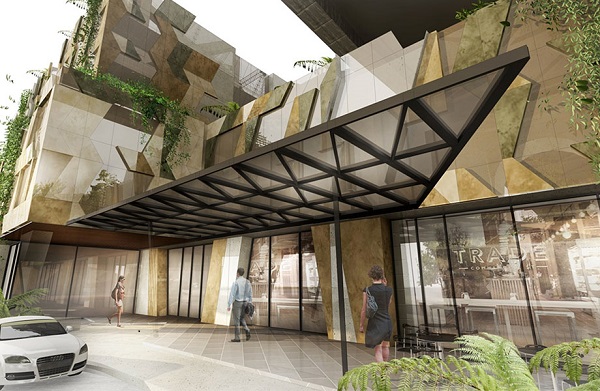 He was in Beverly Hills hotel as the restaurant manager, then at Starwood Hotels in London for five years and in 2010, he came to Australia. Here he worked for Sheraton in Perth and then with Accor in Melbourne. He said:
"I learnt a lot during my tenure in Perth about providing quality service and attention to detail, I'm really looking forward to sharing this with our guests at The Fantauzzo."
Shaun Fields and his aim for the art series hotel Fantauzzo
Shaun wants to make this place a five-star one and also a relaxing and welcoming place where people believe that they belong to. He wants to stand out from the rest and is meticulously planning for it. Shaun said:
"We will be at the cutting edge of what is happening in the industry right now when it comes to in-room technology, but we need to keep the core values of what makes a good hotel experience at the forefront,"

"Guests are becoming savvier, with more and more searching for an experience they just cannot get at home. We will deliver on this by creating a guest experience you simply cannot get anywhere else, in a location that is fast becoming an icon of the Brisbane landscape."
Source: The hotel conversation