The incredible journey of a three-legged dog Pluto from an animal shelter to private jets of actress Isabela Moner!
This is a story that will astonish you all without fail! It is the journey of an abandoned dog from a shelter home for animals. The three-legged dog was adopted by actress Isabela Miner, 17 and the two are now inseparable.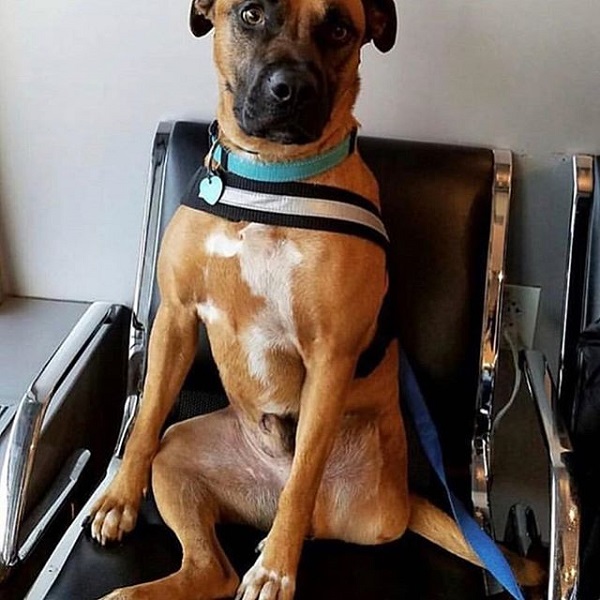 Isabela Moner adopts a dog from the shelter home
Actress Isabela Moner is 17 and she decided to take up for adoption a dog who was abandoned on the Gold Coast and is three-legged.
Isabela was filming for Dora And The Lost City Of Gold in the month of November. The shooting was in Queensland and Isabela came across a mixed American dog who was three-year-old. It was in a dog home there and Isabela felt an instant connection with him when she first saw him. The dog's name was Pluto. Pluto had three legs, and one leg is absent.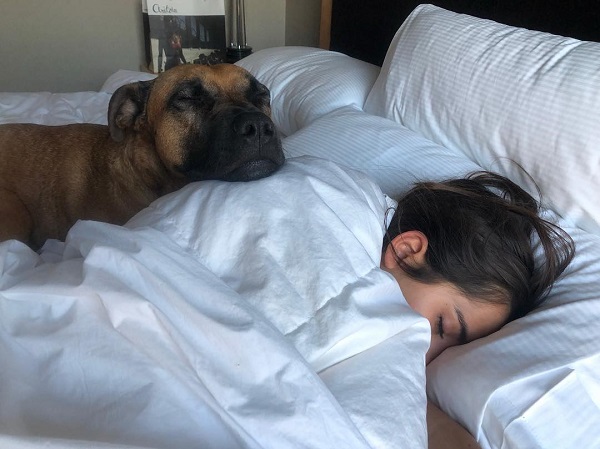 He had lost it when he was trying to jump over a fence and his owner decided to give him up. She adopted him and now the dog accompanies her wherever she goes.
Isabela Moner and her dog Pluto
Isabela Moner and her dog Pluto have become one unit. They are inseparable. Pluto is with her when she does her class homework, he sleeps with her on her bed and also flies with her in the private jets. She has put up an adorable and cute picture of herself sleeping and the dog asleep beside her with one of his leg placed on her. It is just cute!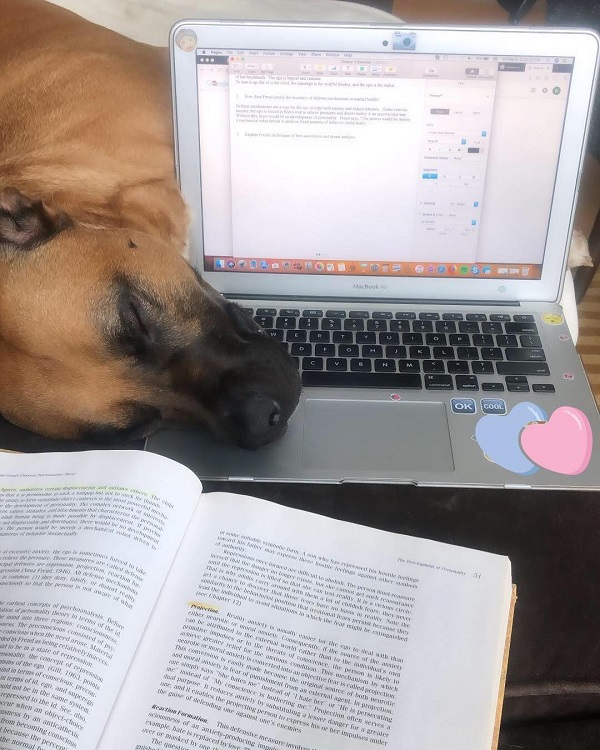 Isabela Moner regularly uploads pictures of her dog on her Instagram and shares them with her 2 million fans. The pictures of Pluto garner a minimum of 80k likes every time she uploads a new one. For her fans, the pictures are not enough and they want more.
What do her colleagues say?
Isabela adopted Pluto from the Animal Welfare League located in Coombabah. Spokesman Craig Montgomery talked about the instant connection of Pluto and Isabela. He told Gold Coast Bulletin:
"The whole crew stayed in Peppers in Broadbeach while she was filming and she moved into a home just so she could take him. He's very, very spoilt."
Craig added:
"She lives in Ohio and he basically travels with her wherever she goes including when she's doing publicity or filming."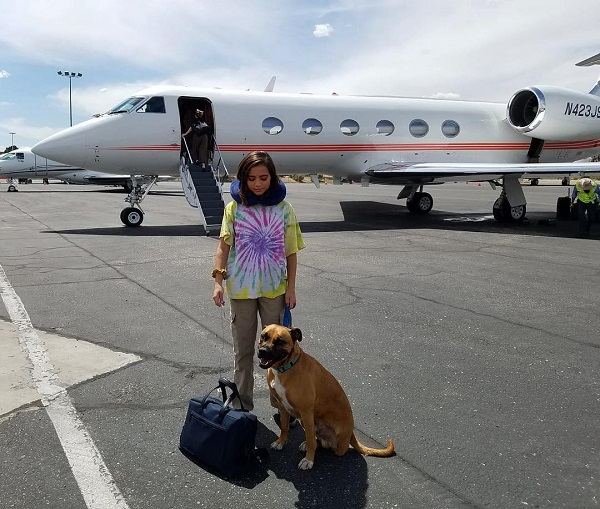 Isabela has another upcoming project which is a Christmas comedy film called Let it snow. Her mother hails from Peru while her father is from Louisiana. Isabela was the lead in the adaption of children's TV show Dora The Explorer.
Click to read more about The custody battle for their furry family member dog Hurley in the divorce of Ant McPartlin and his wife Lisa Armstrong!
Short Bio on Isabela Moner
Isabela Moner is a young American teen actress and singer. She is best known for her role as CJ Martin on the Nickelodeon series 100 Things to Do Before High School. She has acted in several movies, TV films, and theater shows. More Bio…
Source: Daily Mail