Influencer Marie Dee is fired from her job for wearing a bodycon dress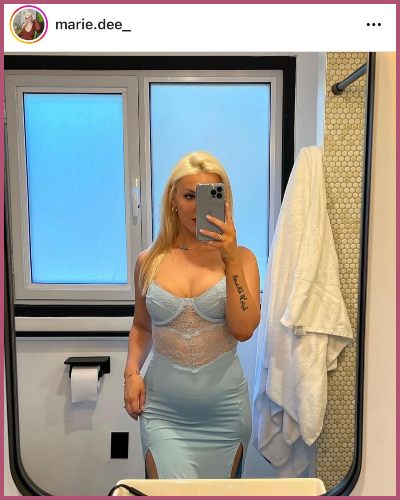 Marie Dee is a model, Youtuber, and Onlyfans
She is well-known for her cosplay videos, adult modeling content, and attractive YouTube videos on social media
Marie recently claimed on her Tiktok video of she was being sent home from work for not wearing appropriate clothing during her day shift 
---
An employer sent Marie Dee home because of her attire
Influencer Marie Dee claims she is fired from her day job for not wearing appropriate clothes.
In a new video, Marie, who is an OnlyFans model with a side hustle, claims she was sent home from her day job because of the cloth she wears to work at the time. On October 28, 2022, Marie Dee posted a video on TikTok explaining why she was sent home from work.
At the start of the video, Marie's text message says she's being sent home again for her outfit. The test reads,
"Guys, it happened again. I'm getting sent home for my outfit,"

"This time the HR girl approached me. I'm about to ask her,"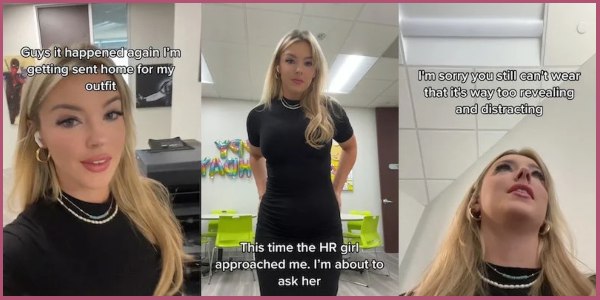 Marie then flaunts her outfit in the following frame, which includes a slim-fitting black dress that falls just above the knee. The influencer appeared to be dressed appropriately for work, though her outfit was apparently insufficiently modest for her HR department. Her reputed HR rep says off-camera,
"I'm sorry, you still can't wear that. It's way too revealing and distracting,"
When Marie asks, "It's distracting?" the other woman simply replies "Very".
Also read Is Rapper YG dating fitness model and social media influncer Brittany Renner 
After her clips of their interactions went viral, Dee posted a TikTok of her meeting with the rep in a follow-up video. Interestingly, Marie was dressed in a short, tight green dress with no straps and a black blazer on top.
Marie admits in the video that the outfit is a little ridiculous and not something she would wear to work, but she wanted to see if the male HR representative would like it. Fortunately, the HR representative apologized to Marie during their conversation.
The HR rep said,
"I just got out of a meeting with the CEO and he wanted me to apologize to you because what you were wearing after second review was appropriate,"
Dress codes have become a contentious issue in recent years. Unfortunately, many women, particularly Black women, have and will continue to face this problem.
What Marie Dee is best known for?
Marie Dee is a model, Youtuber, and Onlyfans. She is well-known for her cosplay videos, adult modeling content, and attractive YouTube videos on social media. As a side hustle, she pursues her passion for creating content for YouTube and Onlyfans.
Marie rose to fame after a Tiktok video of her being sent home from work for not wearing appropriate clothing during her day shift went viral.  Besides TikTok videos include her sharing personality videos, work-related content, and videos of her flirting with a male coworker.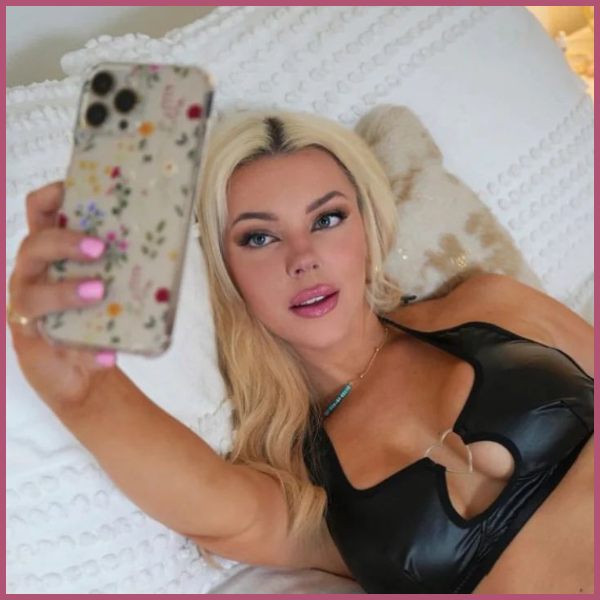 Talking about Marie's background, she celebrates her birthday on 9th October every year. She was born between 1992 and 1996, but her exact birth year is unknown. According to research, her father, Steven Davis, runs a Total Wealth Academy, which is a real estate investor educational coaching group.
Also read The TikTok influncer Rory Teasley was killed! Boyfriend Docquen Jovo Watkins for death