Inside the life of Suri Cruise after the divorce of her parents Tom Cruise and Katie Holmes; Scroll to read the full story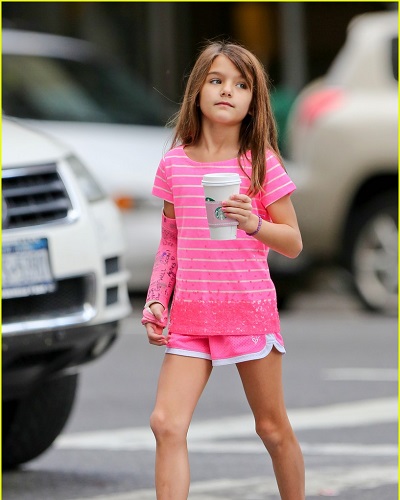 Divorce is the time when two people give up living together and part their ways. The couple moves on in their life and lives on their own will. If the couple who part their ways are parents then there comes a certain difficulty. A child needs both of his/her parents i.e mother and father.
When a parent parts their way with a certain reason, then a child is the one who suffers. 11-year-old Suri is also one of those children. On 2012, her parents Tom Cruise and Katie Holmes headed to divorce when she was just 6 years old. What is she doing nowadays? Scroll to read the story.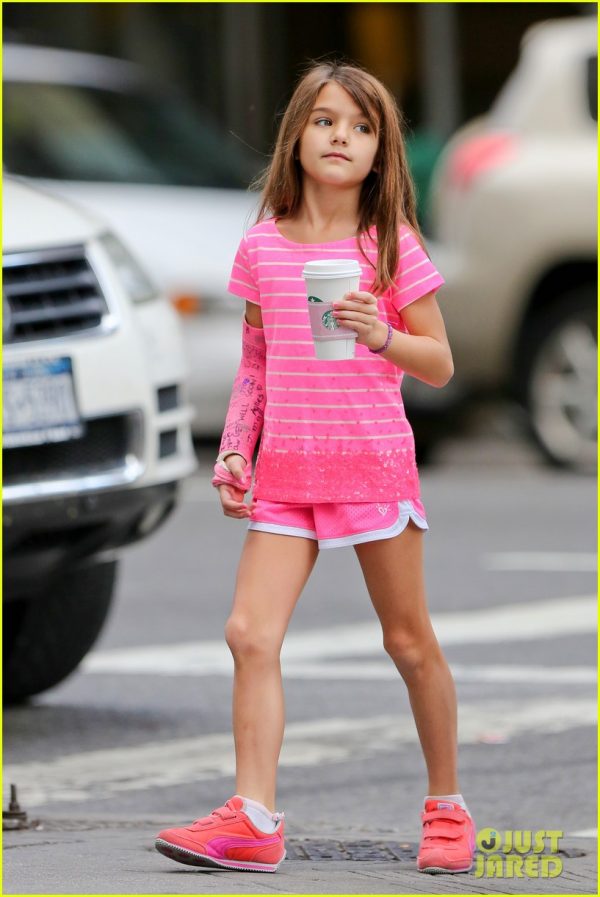 Lifestyle of Suri Cruise after the divorce of Tom Cruise and Katie Holmes
Going back to 2005, this couple Tom Cruise and Katie Holmes met and then fell in love with each other. Another happy moment knocks the door of the couple after the birth of Suri. An adorable baby girl in the house brought happiness in the home.
But there is not always the flower and blossoms in life. In 2012, Holmes and Cruise decided to part their ways. Holmes divorced Cruise and moved on to New York with her then 6 years old daughter Suri Cruise. Afterward, they returned to Los Angeles in 2014.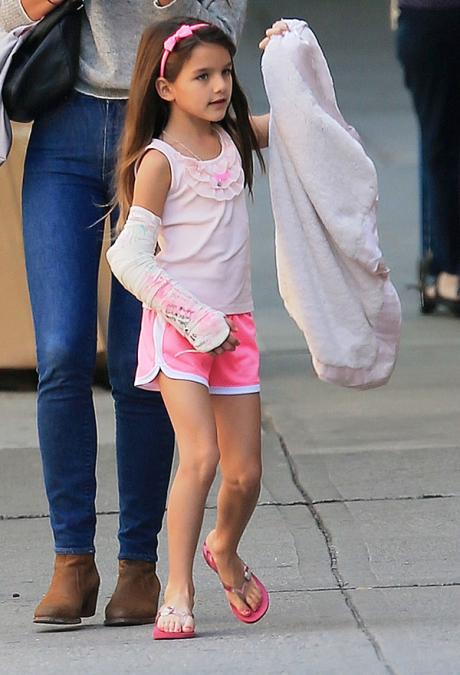 According to the source, Suri never met Tom for almost three years. Recently, in an interview, on the February 2017 cover of Town and Country, she declared that she is making ensure that Suri has "a stable, innocent childhood." Nowadays we can't see Suri much active on the Instagram account of her mother, Holmes. So here is the current life of Suri.
Holmes is raising her daughter in New York. She has purchased a home in Calabasas, California in 2014, relocating back to the West Coast after living full time in New York City since 2012.
She moved so that she could more focus on her acting career. As per some source, she shifted because California was a better environment for her daughter to grow up in. Maybe Suri is living a bi-coastal life.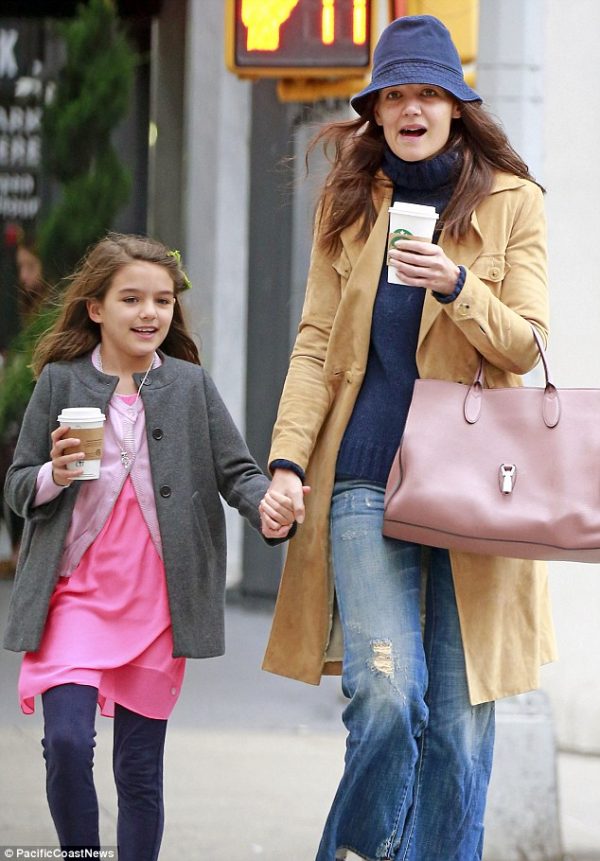 Cruise is back in the school on the West Coast. In October 2016, Cruise was spotted wearing a school uniform with her mom. No doubt she is attending fancy private school around Los Angeles.
The celebrity mom Holmes is making sure that her daughter roams around the whole world. In 2016, Holmes took Suri and her friends to see the Broadway musicals Cats, School of Rock and Kinky Boots.
She also went to the hometown of her mom. Since her divorce, Holmes has brought Suri to Ohio several times, her hometown.
As Katie has a connection with the film world, so has her daughter. In 2015, Holmes took her daughter to the 28th Annual Kids' Choice Awards. She also hangs out with David and Victoria Beckhams' brood, the Jolie-Pitt clan, as well as Nick Jonas and Jamie Foxx.
Being a daughter of a glamorous mom, Suri also has got the fashion sense. She's been dressed by designer Zac Posen, been the face of Miu Miu, Ann Taylor, and Bobbi Brown Cosmetics. She now has started her own clothing line with stylist Jeanne Yang.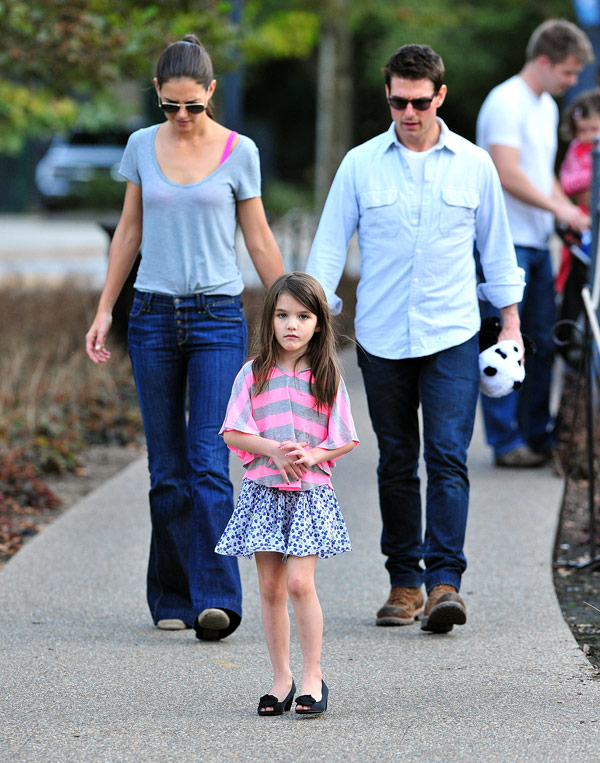 Katie Holmes enjoyed her vacation with her daughter Suri Cruise
Katie Holmes has always been close to her fans through her social sites. She shares all the pictures and let all know what's going on in her life. Recently at the time of the Easter Holiday, she reached the beach with her family alongside her cute daughter Suri. She shared many pictures from the holiday. It also included a slow-motion video of Suri throwing a football.
Suri celebrated her 11th birthday and mother Katie seem quite sentimental. Happy Birthday, Suri. She mentioned her ex-husband Tom Crusie in another snap of their daughter Suri.
The mother-daughter duo posed together on the beach. Suri is in a white dress whereas Holmes is in a printed Isabel Marant jumpsuit and Madewell tortoise-shell sunglasses. They together had lots of fun at the Easter Holiday. Read the full story here: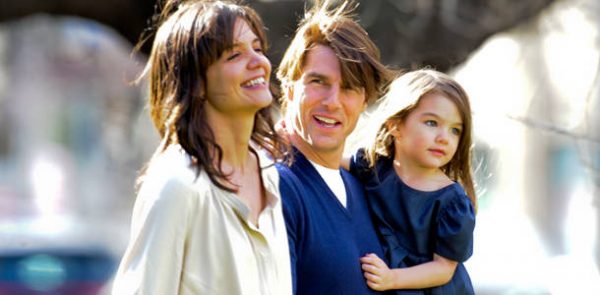 You may like to read:
Meet the strong and sensible Suri Cruise, the teen daughter of Tom Cruise and Katie Holmes!
Mother-Daughter time is on; Katie Holmes and Suri Cruise enjoy their vacation at the Beach
Katie Holmes: Blatant lies about her wedding, her response and the reason for her breakup from Tom Cruise!
Relationship timeline of Katie Holmes
Katie Holmes was once a married woman. She was previously married to the famous American actor, Tom Cruise. The couple married on November 18, 2006, after dating each other for over a year, being linked with the same industry, they were very supportive of each other.
They together have a daughter whose name is Suri Cruise, born on April 18, 2006. They divorced on August 20, 2012, after the marriage of six years, it was Katie who filed for divorce and moved out with Suri and she stated that Scientology was a contributing factor for their divorce.
Talking about her previous relationships, Holmes was engaged to the American actor Chris Klein in 2003. They separated in 2005, after the relationship of two years. Read the full story here…
More about Katie Holmes
Katie Holmes is a famous American actress, model, and filmmaker, best known for her role as Joey Potter on the teen drama series Dawson's Creek (1998-2003). She is also famous as April Burns in Pieces of April (2003). The ex-wife of famous American actor, Tom Cruise, Katie Holmes is also the main cast, director, and producer of the 2016 film All We Had. She is See more bio…