An insight into the career and family life and childhood of child dancer Elliana Walmsley! Get the latest updates on her!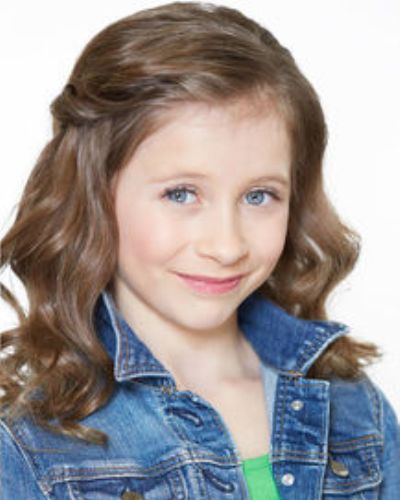 Elliana Walmsley is the child star of Lifetime's reality TV dance show 'Dance Moms'.
---
Another feather in Elliana's cap
She is a member of the Abby Lee Dance Company's mini-team. She is now set to be featured in the World Premiere Musical called 'Dance Divas Nutcracker'.
This will be held from 13 to 17 December 2017 at Theater Row on 42nd Street. This musical is based on the popular book series titled Dance Divas which has been written by the New York Times best-selling author Sheryl Berk.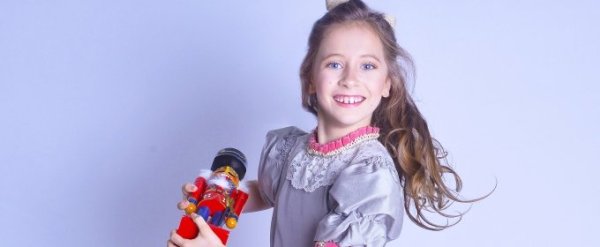 The story revolves around a group of young and talented passionate dancers who are in pursuit of their dreams. Clara and Gracie are shown as sisters in the musical and 10-year-old blue-eyed Elliana Walmsley would portray the role of Gracie, the younger sister of Clara. The musical would highlight the importance of teamwork and friendship in making their success!
Elliana Walmsley's Trolls Experience
Elliana Walmsley is also a superfan of the Dreamworks Trolls toys. Last month, the multi-national toy company Hasbro held its annual fan convention HASCON in Providence, Rhode Island.
She was invited by Hasbro to live all her Trolls dreams during the convention. She was excited to be at the Trolls store and had her pick of all new Trolls toys and products.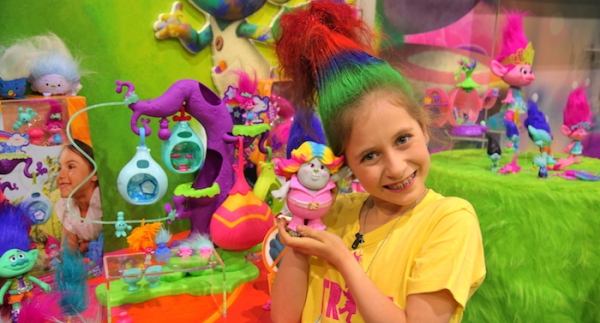 Elliana sported a smile on her face throughout her time at the convention. She also experienced her very own Trolls hair makeover!
You may like to read 'Dancing with the stars' spinoff 'Dancing with stars Junior' soon to be premiered! Know the show, cast, and the judges!
About Elliana Walmsley
Elliana Walmsley was born on 23 June 2007 in Colorado, the USA. Her father is Kevin Walmsley and her mother Yolanda Walmsley. She also has two brothers called Luke and Jacob.
She resides with her family in Colorado and is raised there. Furthermore, she has to travel now with her dance crew for shows and events.
Little Elliana is very close to and also inspired by her dance trainer Kelly Smith. She feels that she brings out the best in her. Elliana is a school-goer and juggles her time between her dance and school studies.
Elliana also is a cheerleader and is a member of the Cheer Central Suns cheerleading group. She is a bright student and often ends up doing her homework in the car.
The car also serves as a place to eat and sleep in between her busy schedules. She has a never-say-die spirit. Her parents totally support her in all her ventures.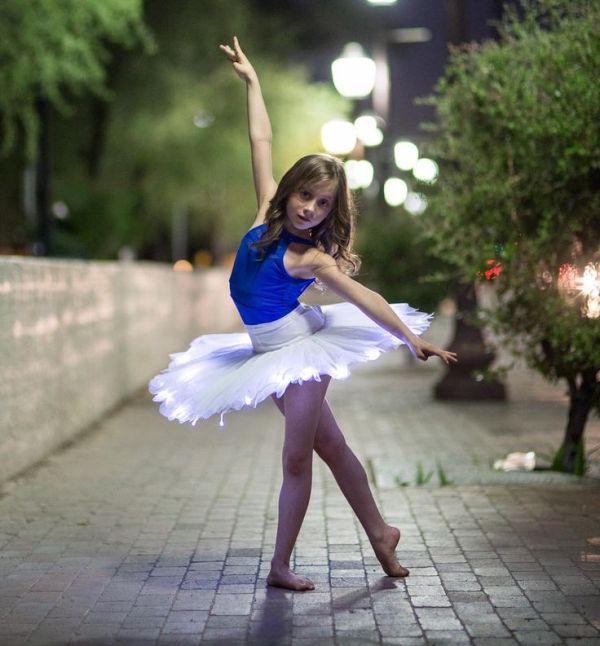 Elliana had started dancing when she was just 18 months old. She first underwent training in ballet at Joffrey Dance Academy. She gained recognition when she won and was crowned 'Miss Petite Dancer America'.
Moreover, she was invited to join the crew of Abby Lee Miller's Dance Moms in season 6. Her dance has been appreciated by many including the critics and she is considered the most flexible and talented dancer in the group.
Also read Zack Snyder steps away from 'Justice League' due to family tragedy, Joss Whedon takes over!!
Elliana's awards
Elliana is now part of the 'Adrenaline Crew'. She has won numerous awards and scholarships for regional and national level competitions in dance. On Dance Moms, she gave a performance to the song 'Sing for you' and won the Mini Solo Award for it. She is amongst the toppers in the Miami team.
Elliana is now a member of the 'Elite Dance Academy'. She does rehearsals at 'The Dance Movement of Colorado.' She also has appeared in a dance video in 2016. She is an avid user of social media and has a huge fan following.