An inspirational model! 'Good Morning America' host Robin Roberts is a breast cancer survivor! Know about her fight with breast cancer and MDS (Myelodysplastic syndrome)!
Robin Roberts' new web series on breast cancer
Television broadcaster Robin Roberts is a fighter. She has been in the field of anchoring and reporting for more than three decades now. She has a lot of respect in her profession and is now hosting the ABC's morning show 'Good Morning America'.
Her career has been going great but it has been punctuated by two major illnesses; a breast cancer in 2007 and Myelodysplastic syndrome (MDS) in 2012. She has fought both these diseases and has come out victorious.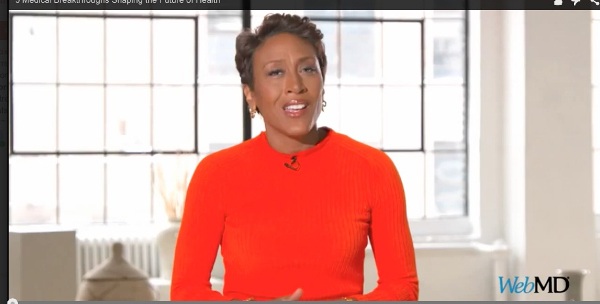 She has put down her experiences on having an advanced form of breast cancer into a five-part web series with WebMD named 'Advanced Breast Cancer: Courage, Comfort and Care with Robin Roberts'.
Talking about it to Essence, Robin Roberts said:
"There's a lot of great education and many resources geared toward African Americans and breast health, but so many women don't know it's out there and available to them— so this is in some way, a call to action,"
The series throws light on the importance of early detection, treatment options available, and support in this condition.
It is targeted against the African-Americans in whom the disease is more common and who fail to access the right kind of information.
You may also like to read George Clooney cheating wife Amal with Julia Roberts! Is the couple divorcing?
Robin Roberts' two major illnesses
Robin Roberts is an inspirational role model for everyone. She has bravely fought two dreaded diseases and survived them. In 2007, Robin Roberts was diagnosed with an early form of breast cancer.
On 3 August 2007, she was subjected to a surgery followed by chemotherapy. In January 2008, Robin Roberts had completed eight cycles of chemotherapy. She was also given 6.5 weeks of radiation therapy. She was cancer-free and resumed her work.
In 2012, Robin Roberts was found to be suffering from myelodysplastic syndrome (MDS) or pre-leukemia. Her sister was a perfect match for her for a marrow transplant, and Robin Roberts underwent a bone marrow transplant operation.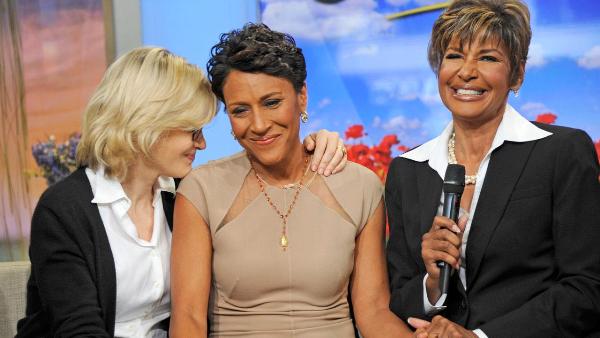 In October 2012, she was discharged home and rejoined GMA on February 20, 2013. Robin Roberts mentioned in an interview that her body has undergone a lot of changes due to her ailment and its therapy.
Her weight had dropped to 115 lbs. She slowly regained back her weight and strength. Her immune system too was weak but she is sticking to a healthy diet and regular exercise regime to get back to shape and good health.
Myelodysplastic syndrome explained
It is a condition in which the immature blood cells in the bone marrow fail to mature and hence the blood does not contain healthy blood cells.
Due to this, the affected person will feel tired, have difficulty breathing, repeated infections, and easy bleeding. It is a preleukemic condition and many of these patients may progress to acute myeloid leukemia or blood cancer.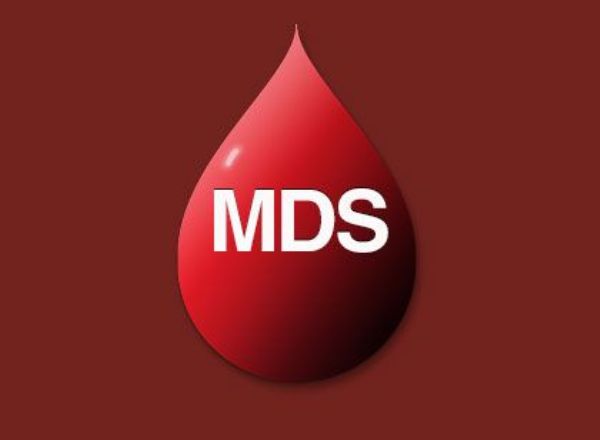 This condition may result after chemotherapy or radiation therapy administered for other cancers. Certain chemicals such as pesticide or benzene exposure and tobacco smoke are also known to cause this condition. Heavy metals such as lead or mercury are also incriminated in its causation.
Diagnosis is by bone marrow examination. Treatment includes supportive care (antibiotics, blood transfusions, and drugs to stimulate maturation of blood cells), certain drugs, and bone marrow transplantation from a matched donor.