The inspiring tale of basketball player Isaiah Austin –his blinding right eye injury, Marfan syndrome, and victory over his physical disabilities!
American basketball player, Isaiah Austin's life journey has an inspiring element which would touch and motivate us!
Isaiah Austin's right eye injury and blindness
Isaiah Austin always has a liking for the game of baseball. In 2005 at the age of 11 years, Isaiah Austin attended the summer baseball camp. He was put in the first base; a position which he had never experienced before. Talking about the game, Isaiah told during an interview to Bleacherreport:
"So he faked the pitch and he threw it, and I put my glove up like a half-a-second late, and the ball just smashed into my eye."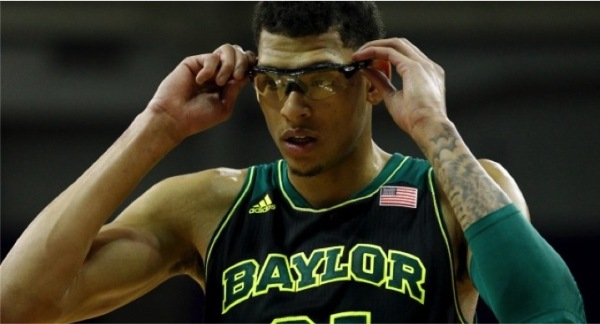 Isaiah Austin had a loose retina due to this eye injury which worsened three years later. He developed complete retinal detachment of the right eye. Isaiah underwent multiple surgeries in his right eye but to no avail. He had to ultimately go in for a prosthetic eye. But in spite of this artificial right eye and half-blindness, Isaiah's love for the basketball game got the better of his disability and he started playing for his Baylor University. He was one of the top contenders for the NBA draft in 2014.
Also read Basketball player Jeremy Lin to be added in Clippers! Is he first Asian-American player to win an NBA ring?
Isaiah Austin diagnosed with Marfan syndrome
But luck would have it, just days before the 2014 NBA draft, Isaiah Austin was diagnosed with the Marfan syndrome. He was kept on hold but it was officially announced that Isaiah Austin would still be affiliated with the league once his education at Waco is over.
He was offered a job with the NBA provided he first completes his education. In 2014, Isaiah Austin also revealed that he was already helping with the NBA Cares Program. The Commissioner of NBA Adam Silver called out Austin's name stating that he has been selected by the NBA on an honorary basis.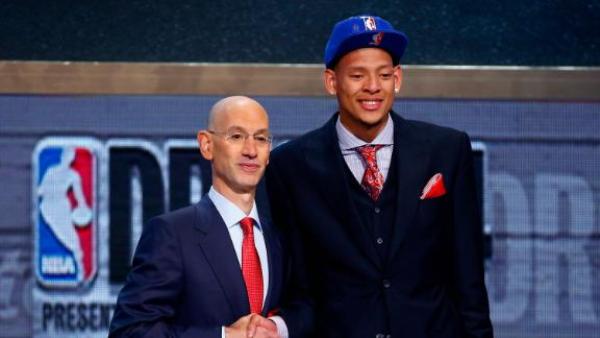 Austin had always wanted to play professional basketball but his diagnosis of Marfan syndrome had ruined it. Nonetheless, Isaiah had decided to take whatever comes in his stride and move on with life. His positive outlook inspired many and he was lucky to get great support in Adam Silver and his family who had stood by him for every problem in his life.
Isaiah gets clearance from his doctors
In November 2016, Isaiah's doctors gave him a green signal to play basketball. A highly excited Isaiah shared an Instagram post to let his fans and the world know the good news. He also wrote:
"Ever since the draft, I've been getting checked by my doctors. And through those check-ups, we've been monitoring my heart, making sure nothing has changed. He said that I'm stable. I am cleared. I am about to be out here pursuing my dream."
He added:
"I am cleared. I am about to be out here pursuing my dream. Ever since my doctors told me that I was cleared, it's been in my mind: I want to go chase this. It's always been my dream. At the same time, I'm a God-fearing man, and I believe that everything happens in life for a reason. So why would God put it in my doctor's heart to say that I was cleared if he didn't want me to go and chase my dream and share my testimony with millions of people around the world."
Baylor coach Scott Drew said:
"It was a lot of excitement and the coaching staff was going crazy. I know Isiah is someone who meant a lot to our university and program, Drew said. "But every player that plays for you, you feel like is your son. And to see the excitement when he found out he was cleared… One of the best days I'll remember."
He made a successful debut for FMP Belgrade, a Serbian professional basketball team in ABA Liga. In July 2017, Austin was signed by the Guangxi Rhinos of the Chinese NBL.
Also read Did NBA player Kawhi Leonard sign with Clippers? Know about his girlfriend, children and net worth
What is Marfan syndrome?
Talking about Marfan syndrome, it is a genetic disorder that affects the body's connective tissue. The person afflicted with this disorder has a defect in particular protein synthesis by the body. This affects many parts of the patient's body such as the joints, heart, blood vessels, lungs, eyes, and bones.
He/she is taller than normal. Isaiah has a height of 7 feet 1 inch. The fingers, arms, and legs are long and slim. There could be lateral spine deviation or scoliosis. Heart ailments are common in these patients and could be in the form of aortic enlargement, aortic aneurysm, mitral valve prolapse. There may be eye lens dislocation.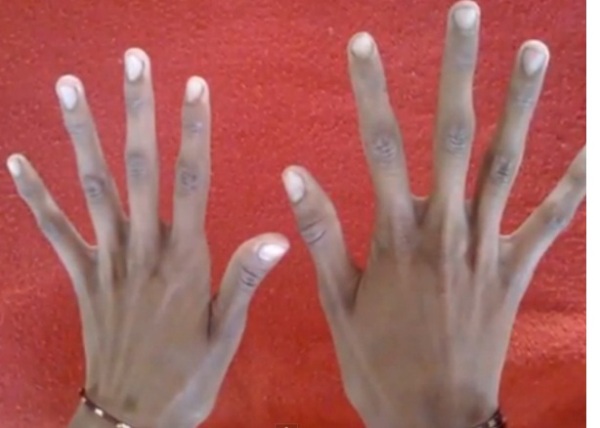 Early diagnosis is important. Though there is no cure for this syndrome, with proper treatment there is normal life span. Strenuous exercise is to be avoided and sometimes surgical interventions may be needed to replace a defective heart valve or repair the aorta.
Update on Austin's career
Even though Isaiah is suffering from an eye injury his motivation to play has not decreased. In the year 2017 on November, he signed with Yulon Luxgen Dinos of the Super Basketball League.
He played three games there and left to join Champville on 20th January 2018. Similarly, he played four games and left in February. In this way, he kept joining different clubs.
Finally, on 18th August 2019, he signed a contract with Beirut Club of the Lebanese Basketball League.