Instagram announcement! Survivor alums Joe Anglim and Sierra Dawn Thomas are engaged!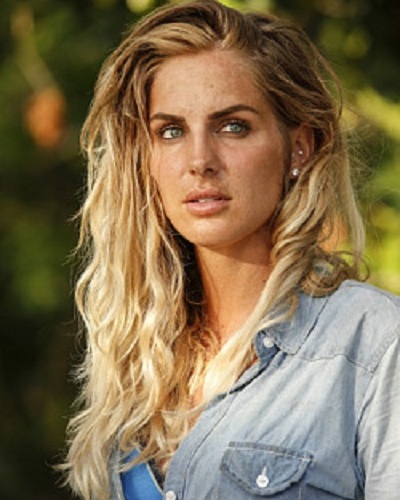 The stars of Survivor show Joe Anglim and Sierra Dawn Thomas are engaged last week.
Sierra Dawn Thomas announces her engagement
Joe Anglim and Sierra Dawn Thomas had both participated on the show Survivor: Worlds Apart. After started on the show has now resulted in a romantic association and the couple is now engaged. The couple took to Instagram to announce their engagement.
On Tuesday 16 April 2019, Sierra uploaded a picture of her hand with the engagement ring in the hand of Joe pond her Instagram for her 52.4k followers. She had yellow nail Polish on. She captioned the picture:
"Forever and ever, amen,"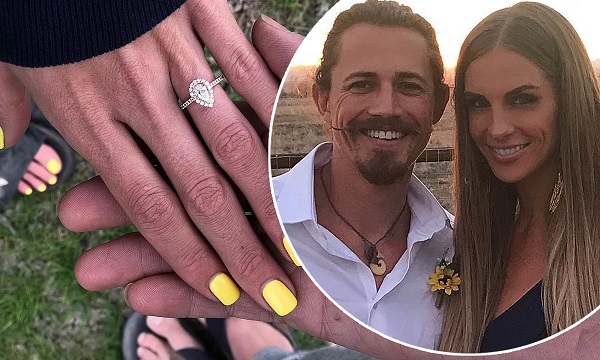 On the other hand, Joe uploaded a photo of himself on one knee kissing Sierra's hand with the engagement ring on it. He wrote underneath this picture:
"Yes #forever. @sierra_dawn_," 
Sierra Dawn Thomas and her reaction to the proposal
Sierra was surprised by the proposal. She had no idea that it was coming. But she was happy with it and of course, said yes. The couple had gone to Arizona to attend the wedding of Joe's sister. They were driving back to Utah and had for one night camped out. It was at this time that Joe proposed. Sierra had not expected it there. But it filled the air with romance.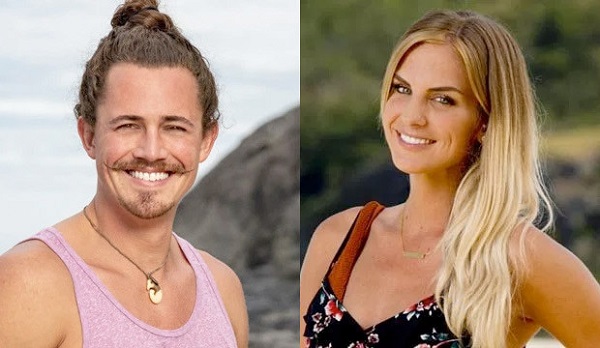 Sierra revealed to PEOPLE:
"We pulled in just as the sun was setting, and we decided to go for a little walk. We found the perfect swinging chair facing the mountains and the most beautiful sunset. There were even some deer running across a dirt road!"
Sierra added:
"I was unknowingly interrupting him. He was explaining his love for me, and I would say, 'yeah, baby. I love you too!' "
He then proposed. Sierra said:
"It finally hit me what he was doing. I started crying, and he started crying! We were both crying."
Click to read more about Cara Santana and her fiance Jesse Metcalfe have no wedding plans still even after more than 2 years of engagement period!
The relationship timeline of Joe Anglim and Sierra Dawn Thomas' love
Joe and Sierra had met on the show "Survivor: Worlds Apart," in 2014. They did not date while on the show. In fact, during the show, Sierra had voted Joe out of the season. Their relationship began after the show.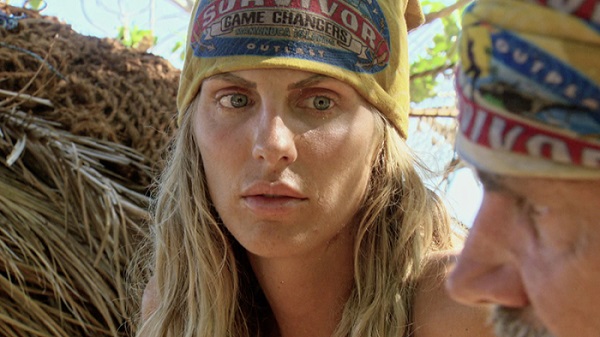 Now, they are engaged and fans are curious about the wedding plans. But the couple has not yet set any marriage date.
Joe Anglim and Sierra Dawn Thomas-their careers
Joe, 25 was also contesting in Survivor: Cambodia" and is now a participant on "Survivor: Edge of Extinction". He was also part of "Survivors: Game Changers". Joe is a jewelry designer by profession and hails from Scottsdale in Arizona. His inspiration is his dad and Joe says that he was hard on him. His dad used to push him to do everything.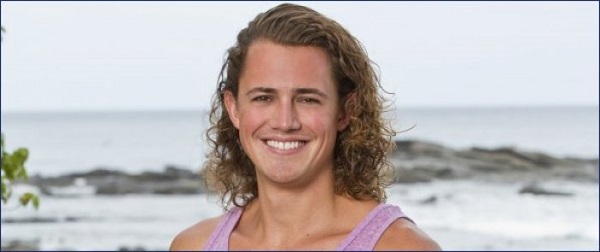 Sierra is from Utah and Joe had moved from Arizona to Utah to be with his girlfriend. Here he trained himself in equine massage and was pleased that Sierra helped him with it.
Click to know more about Jennifer Lopez and Alex Rodriguez are engaged after two years of dating!
Source: CNN