6 Unknown and Interesting facts about Dibesh Pokhrel, American Idol contestant!
American Idol, 2020 has launched its new season which is season 18 and it premiered on 16th February 2020 on the ABC network. The performance which amazed the judges was of Dibesh Pokhrel. Find out some interesting facts about him.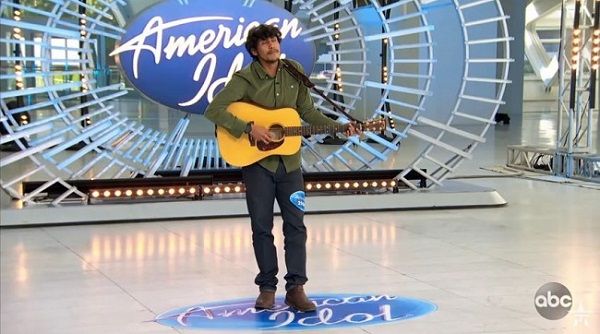 6) Real Name
Dibesh performs by the stage name Arthur Gunn. But the talented vocalist's real name is Dibesh Pokhrel. He has been performing under the stage name for the past few years.
5) Hometown, Age
Arthur is a citizen of Nepal. He was originally born in Kathmandu, Nepal. He is currently 21 years old. He moved to Wichita six years ago. His sister was already residing in Wichita.
He followed his sister and they attended school in Wichita. After some time, his parents also moved with them. Dibesh is residing in Wichita, Kansas for the last five years. He has been following the American dream since then.
He revealed that moving to the USA made him interested in different genres. Shifting to the USA played a big role in his musical evolution.
Also read, American singer Clay Aiken Throws Shade at American Idol's contestant Catie Turner! Know about his sexuality, child and Net worth
4) Life before media attention
Arthur claimed that singing was his hobby. He used to sing Nepali songs when he was a child. It was not until he moved to Wichita, he started taking music seriously. When he was in Nepal, he used to perform in coffee houses and pubs.
Also, he sang for friends gatherings. He has recorded some of his songs. Dibesh revealed that he does not belong to a musical family. But they are supportive of him.
3) Invited to audition in person by the judges?
Dibesh submitted his online audition to the last year's American Idol. After that, he was invited to attend the Wichita in-person auditions. With his talent, he attracted a big crowd to Century II.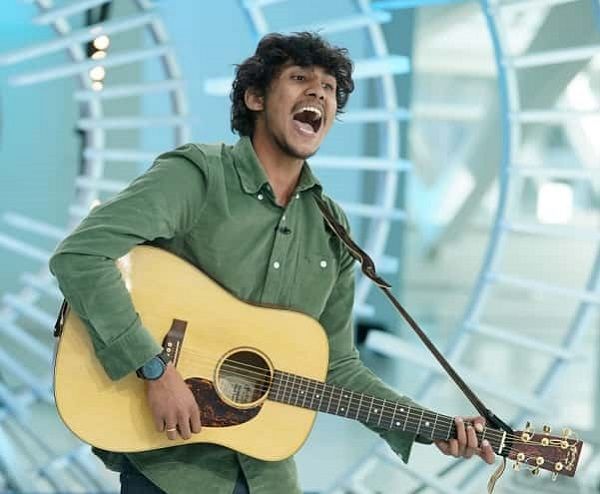 The producers of the show did not reveal how many contestants from Wichita advanced for the next round. Gunn shared,
"I've had a little bit of nervousness, but I always believed in my music and believed in myself that I could do it."
2) Dibesh Pokhrel YouTube channel
Arthur has a YouTube channel with 15.9k followers. He uploads his songs on YouTube. Most of his songs are Nepali. He has uploaded a total of 20 videos.
Arthur's YouTube channel's name is Arthur Gunn. His recent video was Karnali (The River). Likewise, his channel reveals an acoustic rock sound.
Also read, American Idol winner Scotty McCreery weds his longterm girlfriend Gabi Dugal in North Carolina!
1) Dibesh's audition performance, greets Namaste!
The performance which is talked all around the world is of Dibesh. Firstly, he greets "Namaste" by folding both his hands. He introduced himself infront of the judges Katy Perry, Luke Bryan and Lionel Richie as,
"My name is Dibesh Pokharel, and I go by the stage name called Arthur Gunn. And I was born in Nepal, Kathmandu,"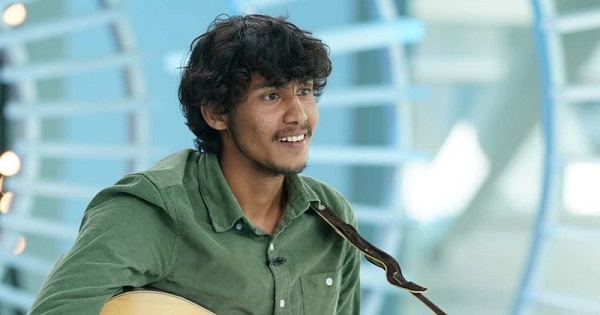 He added,
"Living in Wichita really got me into, like, bluegrass and country,"

"I hadn't listened to those kinds of music before. But I was, like, pulled towards it, you know? It was like a magnet."
After that, Katy Perry said that,
 "It means you are 'Di Best,'"
He laughed off after that and sang a Bob Dylan cover Girl from the North Country. All three judges Lionel Richie, Katy Perry, and Luke Bryan seemed happy listening to him. After that, judge Richie asked him to sing another song. Richie said,
"Just give me another song, just to get a little more of an idea of what you do,"
Perry also wanted him to make more eye contact with them and not look at his guitar more. To show the judges his talent, he sang a smoky cover of Creedence Clearwater Revival's Have You Ever Seen the Rain?
Richie and Bryan gave each other high-five and Richie said,
"Oh my gosh."
Bryan said,
"You want to open for me in Detroit, Michigan, in two weeks?"
Similarly, Bryan added,
"We're just trying to set you up for global overtaking. What a unique artist you are,"
Also, Richie said,
"You are the story that we need to tell,"

"I don't think we even need a vote. You are going to Hollywood!"
Watch the video down below:
marriedbiography.com wishes all the luck for his singing career!
Source: Taste of Country, Heavy, Meaww