Some interesting facts related to the life and profession of RuPaul's Drag Race contestant Crystal Methyd!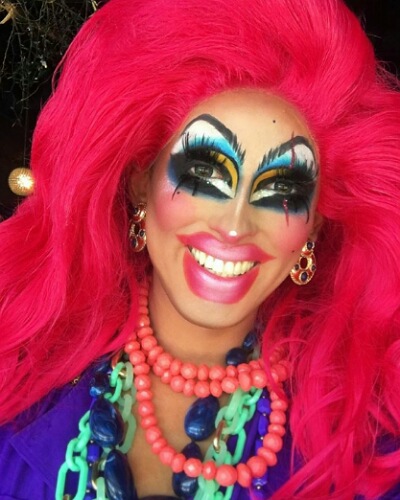 RuPaul's Drag Race is in its season 12.
Three contestants are left and soon by the month-end, there will be the virtual grande finale of the show.
The finalists are Crystal Methyd, Gigi Goode, and Jaida Essence.
Crystal had a narrow entry to the top 3 when she defeated Jackie Cox.
---
Let us know more about the life, age, ethnicity, and other details of the drag queen Crystal Methyd.
The early life and childhood of Crystal Methyd
Drag Queen Crystal Methyd is from Missouri. She was born in San Jose California but grew up in Springfield, Missouri. Her date of birth is 16 April 1991.
And therefore, her current age is 31 years. As regards her parents and siblings, she has not divulged much information.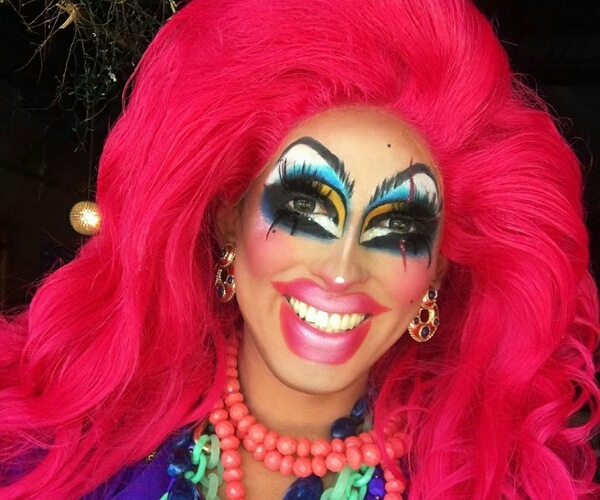 But Crystal's ethnicity is half Mexican from her mother's side. Crystal's real name is Michael Cody Scott Harness. Talking about why and how she changed her name, Crystal said:
"I loved the name 'Crystal' whenever I first started I was just gonna pick Crystal cause I like the name and it was kinda like witchy, and my friend was actually the one who gave me the idea for 'Methyd' and I was like I'll spell it with a 'y' so it's more womanly."
Crystal goes by any pronouns. She studied at Missouri State University.
About Crystal's profession
Crystal is a transgender and a drag queen and started this career in the summer of 2015. In Springfield, she is the host of a party group called Get Dusted.
This is at The Outland Ballroom on the fourth Saturday of every month. She runs this event and her fellow drag queens are Daegen Michelle, Daya Betty, and Lux.
Additionally, Crystal also hosts a drag bingo on certain predetermined Wednesdays at The Golden Girl Rum Club called Flabingo. There is also a drag brunch on some Sundays at Cellar & Plate.
#TeamCrystalMethyd
Talented. Brilliant. Incredible. Amazing. Showstopping. Spectcular. Never the same. Totally Unique. Completely not ever been done before pic.twitter.com/wNVIkgLNp5

— Alberto Skywalker (@quackberto1998) May 16, 2020
She is active on social media and has her own Instagram with more than 435000 fans. Her fans adore her and she has her own team of fans.
#dragrace only has one true winner #TeamCrystalMethyd pic.twitter.com/26Pwo7gv33

— rosie (@roosoooo) May 16, 2020
She had one Maxi Challenge win on this show. She was once in the bottom Two. And she loves to over-accessorize herself.
Some of the memorable quotes from Crystal
Crystal has some memes and quotes which have become famous. Her entrance quote usually is:
"Who's ready to party and play? Checkers anyone?"
Talking of herself, she had once said:n
"I'm Crystal Methyd and I'm a little devil that likes to raise hell in the Bible Belt."
Describing herself, she had also said:
"♪ I'm that bitch, don't you know, that you'll never be. Missouri girl ready for the world to love me! I'm here to take the crown (Bow down!), and make my momma proud (Hi mom!). Some say I'm weird, but they're just lame. Go fix your mug, we're not the same. My looks are flawless and yeah, I'm so dusted, I'll have you all screaming "Crystal Methyd"! ♪" (verse in "I'm That Bitch")"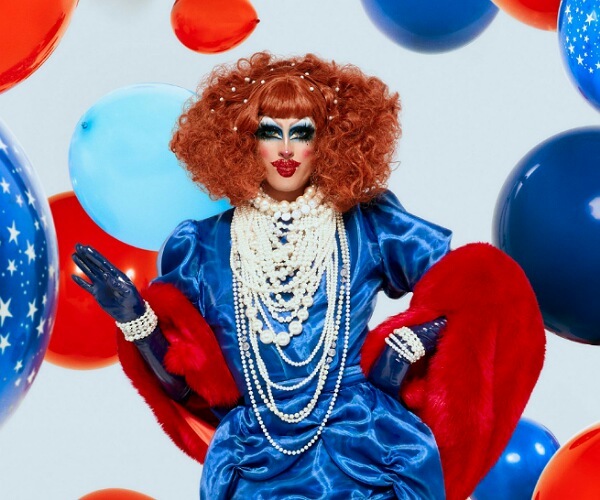 When she was recording her voice for the Madonna Rusical, she had uttered:
"♪ I'M ALIVE!!! AAA-OOO-AAA-OOO-AAA-OOOOO!!! ♪"
Prior to an ad filming, she had said:
"I need just a table that we can do science on." 
And another of her famous quote is:
"Make America glitter again!"
On one occasion, she had said:
"Every necklace I have was under three dollars so…I'm a budget girl!"
She stands tall at 5 feet and 10.5 inches.
Also,  read 'Human Ken Doll' Rodrigo Alves Came Out As A TransGender; Her Hidden Gender Identity Struggle And Surgeries!
Source: Reality Tit-Bit, RuPaul's Drag Race Fandom