3 Interesting Facts about Queen Elizabeth II's Wedding Dress!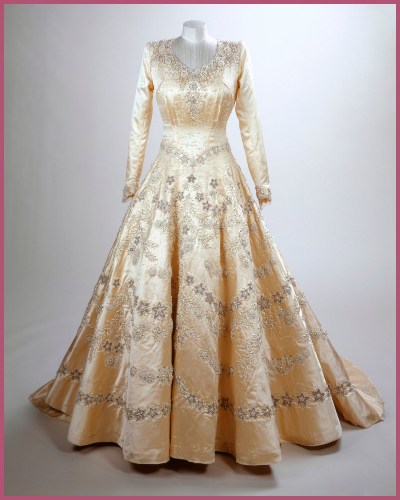 Queen Elizabeth II died on September 8, 2022, at the age of 96.
The then Princess Elizabeth married Prince Philips in 1947.
Her majesty's iconic dress was designed by Norman Hartnell.
---
What makes Queen Elizabeth II's wedding dress so special?
Queen Elizabeth II married the handsome naval officer Prince Philip of Greece on November 20, 1947, when she was only 21.
The much-anticipated wedding post World War II brought much joy and happiness among the British public.
Ahead of her wedding, there was a fever pitch speculation about what the future queen would wear down the aisle.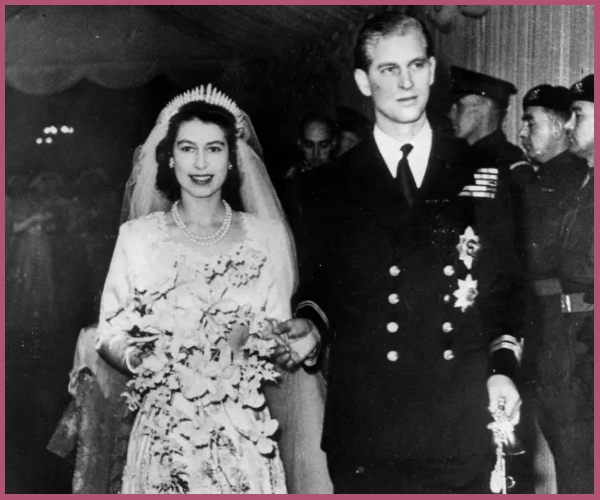 The designer of the dress, Norman Hartnell had his entire studio covered to prevent spying. Moreover, there is even a historical novel written about the making of the iconic dress named The Gown.
The historical wedding dress has a story of its own and we're looking back at some of the facts that you might not have been aware of.
Also, Read Queen and her love for pearl necklaces!
1.  The final design of the dress was approved just three months prior to the big day
Princess Elizabeth's dress wasn't even started until August 1947, that is three months before her wedding.
Norman, who was one of the best designers in England at the time said that it was the most beautiful dress he had so far made.
Because it was the future Queen's dress, it took the hard work of 350 women altogether to create the intricate details in such a short time. All of them were sworn to keep the details of the dress from releasing any details to the press.
2. The dress consists of 10,000 seed pearls imported from the US
One of the most amazing things about her Majesty's wedding dress was that it had 10,000 seed pearls hand sewn onto the gown in a floral pattern.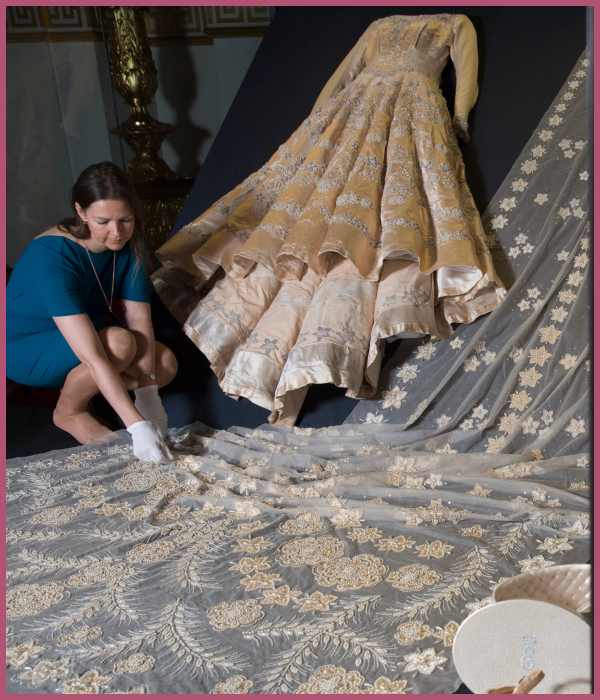 Because her Majesty wanted the dress to have an English touch, the silk and satin were produced in Britain. However, the pearls were imported from America.
3.  Queen Elizabeth tried the dress only on her wedding day
Royal brides usually have dress fittings like other brides-to-be. But Princess Elizabeth only wore her wedding dress for the first time on her actual wedding day.
A seamstress revealed that the gown was delivered to her majesty only on the morning of the big day. It was done so to respect the tradition that it would be unlucky to try it beforehand.
Also, Read Her Majesty the Queen Passes Away Peacefully at 96 in Balmoral!