Know more about the interior details of the homes of Amanda Holden!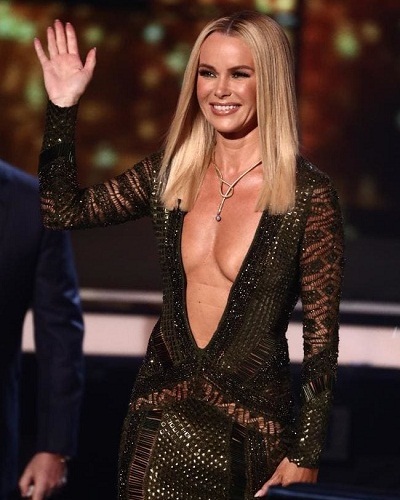 Amanda Holden is a beautiful, talented and gorgeous actress and singer. She often puts up pictures of her home on social media. It reveals her flair for interior designing.
Amanda Holden and her homes
Amanda Holden and her husband Chris Hughes possess two properties. One is her regular family home situated in Surrey and the second one is in Cotswolds and it is a countryside family retreat. Amanda is fond of bold colors and prints which are reflected in the interiors of her both homes. The couple had put in a lot of characters to the property by means of patterned wallpaper, Kitsch accessories and also pieces picked up from her own Bundleberry for QVC collection.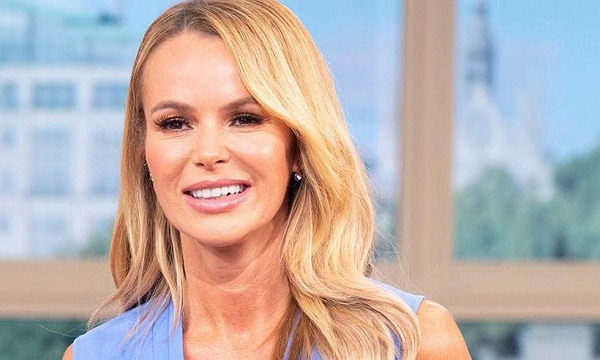 Amanda's house has a pristine look. But Amanda feels that a home should be more homely and not appear like a show home. Amanda had spoken to House Beautiful and she stated:
"We have two little girls and don't want them feeling that they're treading on eggshells."
Amanda and Chris bought this property in the year 2015 and Amanda had said:
"So happy!! Just completed on our forever home! #lovemyhubby our girls are sooo excited!" 
The property was originally built in the 1930s and has been renovated now. The BGT Judge Amanda had revealed to her fans that she had pestered the builder for almost a year before he ultimately gave up and sold the property to her and Chris.
Amanda Holden's house's dining room and kitchen
Amanda had recently refurbished this room which has a round dining table made of marble which has velvet chairs around it. She has hung a light worth £5,000 on the top and she purchased it from Timothy Oulton. The couple has converted it into a bar.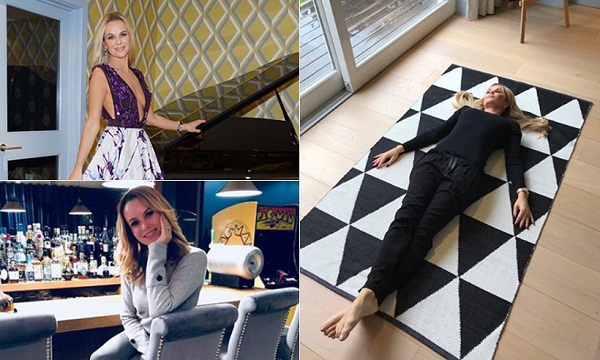 She told House Beautiful:
"We have record awards and an electric guitar on the wall, plus a huge picture of a girl in a spacesuit and a useless Pacman machine!"
The bar stools in this room are from House of Sparkles and cost £189.99 each. In her kitchen, there are state-of-the-art appliances. The walls have a brick-effect on them. She has an awesome American fridge freezer costing £2,000 which she purchased online. It is from Samsung and has a stylish multi-door design with stainless steel color and can store a lot of foodstuffs. It has an in-built open door alert with a water and ice dispenser.
Amanda's lounge area, the rug, and the garden
Amanda is very fond of this area of her home which is the lounge. It has a black-and-white geometric print rug on the floor which is from her QVC collection. It is an affordable piece costing £30. There is a large family garden in the property and it has a large patio area with a green-colored dining table and chairs. Additionally, she has a Lambretta scooter and a Mobilgas stand and her fans like them. In the back is the living room and its walls have patterned mustard wallpaper from Cole and Son. It does look great and gives a nice feeling while in the room. The skirting boards and door frames are in a pale grey hue. There is a mustard-colored rug in the room. In one corner of this room, there is a giant grand piano.
The Kitsch accessories and the guest room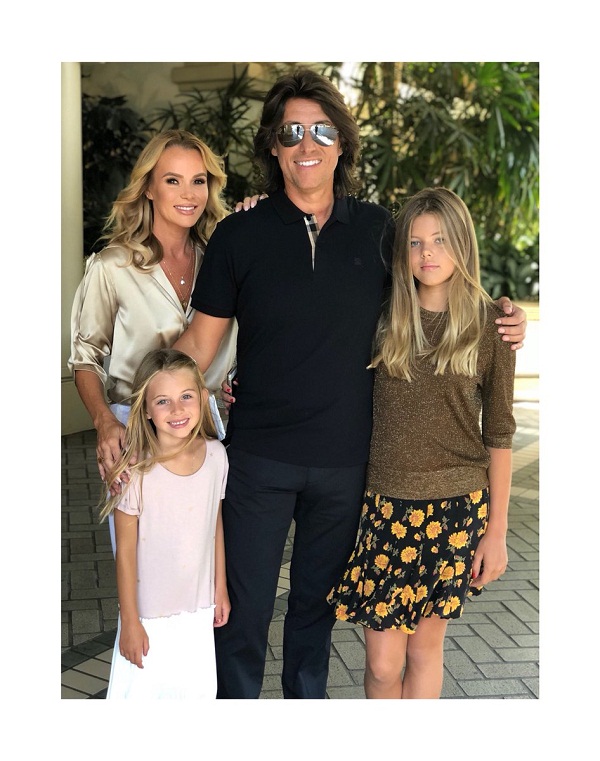 Amanda has beautified the house with Kitsch accessories and from the look of the area, it becomes clear that she loves pineapples. There is a pineapple lamp which costs around £125 and is from Graham and Green.
The guest room in the house is painted in a pretty pink shade and has 'Barne by Gates' wallpaper. There is a bed in it and its side are white trunk suitcases from her QVC collection. This room also houses a Graham and Green pineapple lamp. The room also has a checked blanket and ochre-colored easy chair from David Phillips furniture.
So much for her family home and then there is the country retreat.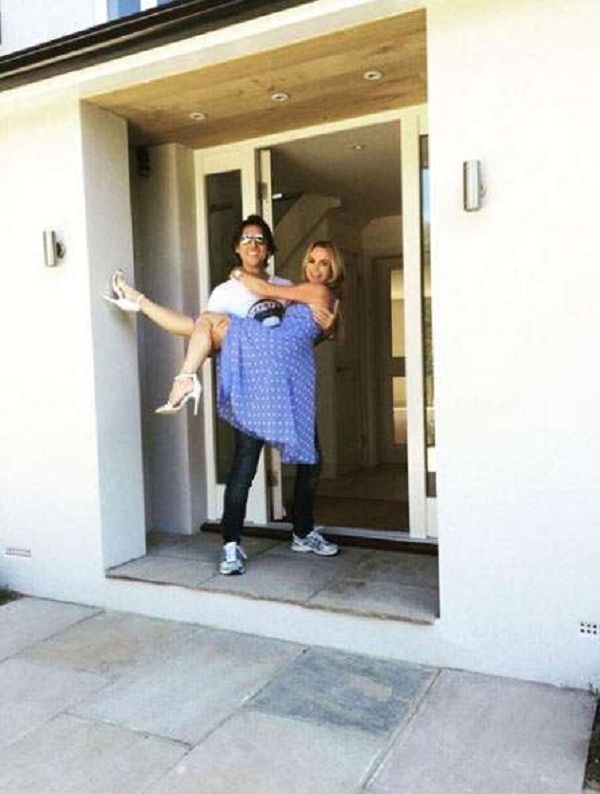 The country retreat details
This house is under renovation. The living room has traditional ceiling beams made of wood and the floor is of hardwood. A John Lewis rug adds to the beauty of the room. A large velvet corner sofa (from Loaf) with orange and green cushions is another beautiful addition to the room.
Also, read Expensive Celebrity UK Homes! The most expensive homes owned by celebrities in the UK!
The bedroom has brick walls with wooden ceiling beams. In this room, she has placed a brass Dickens bed frame in this room which she purchased for £9,165 from And So To Bed.
Source: Hello magazine